Naples: Napoli to build a small private stadium?
source: CalcioeFinanza.com; author: michał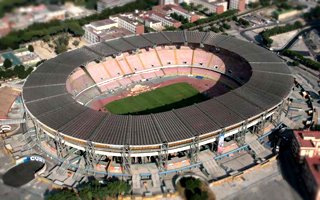 It's as tense as we normally see in the world of football. Napoli chairman bashed local authorities in Naples and announced he wants to build a small stadium for his club, leaving the city with burdensome Stadio San Paolo.
During the Florence Football Festival Napoli chairman Aurelio de Laurentiis spoke a lot and in very direct words about the current relations within the city. As he claims, he's had enough of dealing with local authorities who are yet to pay his club back €7 million.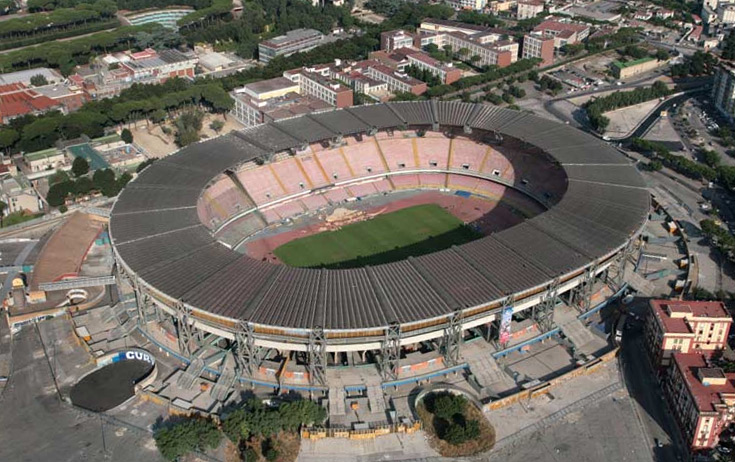 The long-overdue renovations and upgrades at Stadio San Paolo are still not progressing as planned, which brought de Laurentiis to a very harsh criticism of the local government. "I want to work at the stadium but I also want to have skyscrapers built around it and I'm not going to have that. [...] If I wait for them, I'll be 350 years old. I'll buy land myself and build as I want.", de Laurentiis was quoted to have said by Calcio e Finanza.
His plan would see Napoli only play crucial games at San Paolo, leaving any and all upgrade works up to the local authorities. Meanwhile on regular terms the club would have a private 25,000-seat stadium with intimate auditorium that would be sold out week after week.
Preferably the stadium should have a retractable field in order to organise non-sporting events but that vision seems far-fetched for a 25,000-seater. While it's clear that the deadlock around Stadio San Paolo might not be broken any time soon, plans drawn by de Laurentiis are also preliminary at this stage.