Rome: Roma delivers missing documents to push stadium forward
source: ForzaRoma.info; author: michał
The football club met all deadlines indicated by officials, providing them with all additional documentation required by the Conference of Services. Will this be enough for the project to move forward?
With the club riding high in the Champions League (take a look at their predicted chances against Chelsea) a new stadium that befits the club's European status is long overdue.
You may recall that in late September AS Roma's new stadium was supposed to stand for the first time before Conference of Services, a multi-disciplinary body tasked with granting necessary approvals, following detailed evaluation.
That meeting did take place on September 29 and resulted in AS Roma being asked to provide additional documents of the Tor di Valle developments. Roma met all deadlines, filing the integrted public transport policy last week (in response to the Metropolitan Area authority) and further studies this week: traffic assessment (for the Ministry of Infrastructure), preliminary archeological excavations report and further one on the Tiber area (both for the Ministry of Cultural Heritage).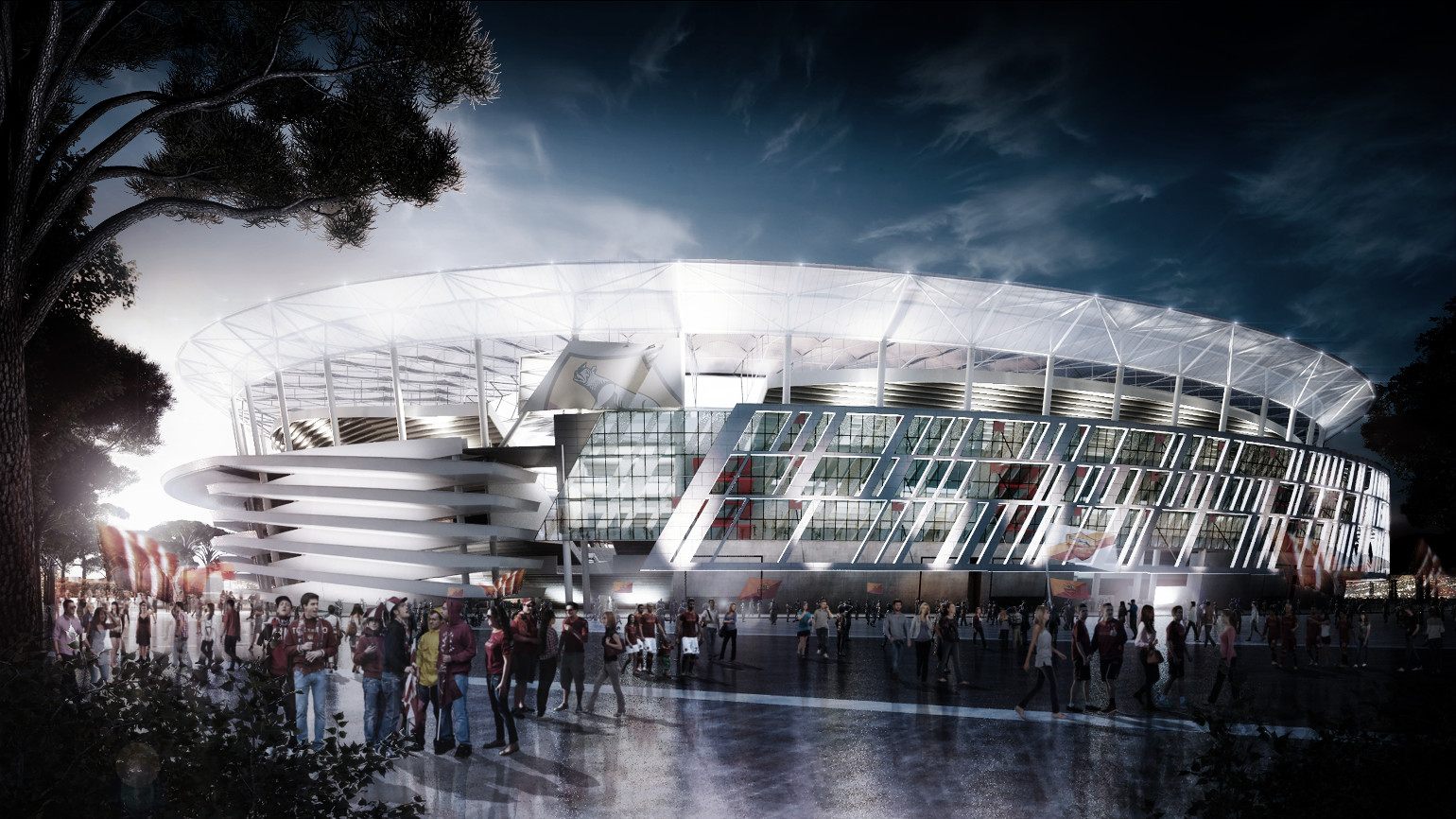 From this point it should take no longer than 12 days for the new documents to be examined, which means we can expect the next meeting of Conference of Services around the first week of November.
Even though the new AS Roma stadium project has been on the drawing board since 2013, it still remains hard to see where the project is heading due to a number of major complications.
For example, should the traffic studies prove proposed infrastructure insufficient, it may be decided that the once-scrapped highway bridge across the Tiber will have to be built. That bridge itself will cost some €92 million, which would again raise public spending plans significantly.
It's relevant becuase the whole point of February's agreement between Rome mayor and the club is cutting public spending. And should Roma be faced with carrying the bill, the club would probably again require far larger commercial potential of the complex, also downsized earlier this year.
As things stand, the €400 million project is scheduled to go under construction in 2018 and be complete in 2020. However, this time frame is not set in stone just yet, actual one will begin once all green lights are given by authorities.