Cincinnati: No new stadium, sharing with NFL instead?
source: EagleCountryonline.com / WCPO.com; author: michał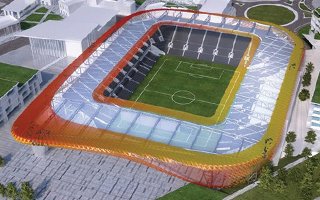 FC Cincinnati asked the county to split their new stadium cost 50/50. Except the county commissioners seem unkeen to do that. Instead, they propose for the MLS hopefuls to use existing NFL stadium.
On Monday FC Cincinnati officials went in front of the Hamilton County commission to ask for public support in their stadium project. Estimated to cost $200 million, the Cincinnati riverfront MLS stadium would be financed by both the club and county, according to FCC's concept.
But it's uncertain whether county commissioners are willing to give $100 million of taxpayer money for a private stadium.
FC Cincinnati argue they have to foot the $150 million franchise fee but turning their argument around: if they have $150 million to put forward just to join MLS, can't they secure stadium funding themselves, too?
This seems to be the attitude of county commissioners as they today indicate NFL-compliant Paul Brown Stadium as an option for FC Cincinnati.
"We own a stadium on the riverfront, that from my understanding, soccer can be played at," Hamilton County Commission Vice President Denise Driehaus said. "I've asked the (county) administration to take a hard look at Paul Brown, to pursue it or get it off the table."
Working out a deal with Hamilton County is crucial for FC Cincinnati if they hope to be selected by MLS in the first expansion round, expected to come in December of this year. For that to happen, they need a stadium deal in November. Clock is ticking...