New design: Meet Bundesliga's latest stadium design
source: StadiumDB.com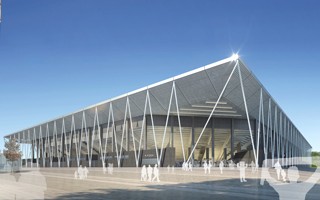 SC Freiburg fans finally saw how their new home will look in mid-2020. With 36% of capacity dedicated to standing supporters, this might be one of the more atmospheric venues. And there's much more to it!
It took them so long that – like many SC Freiburg fans – we had moments of doubt whether the new stadium would ever get built. But now it finally seems to be within reach as official renderings were presented by the Freiburg city hall and the football club.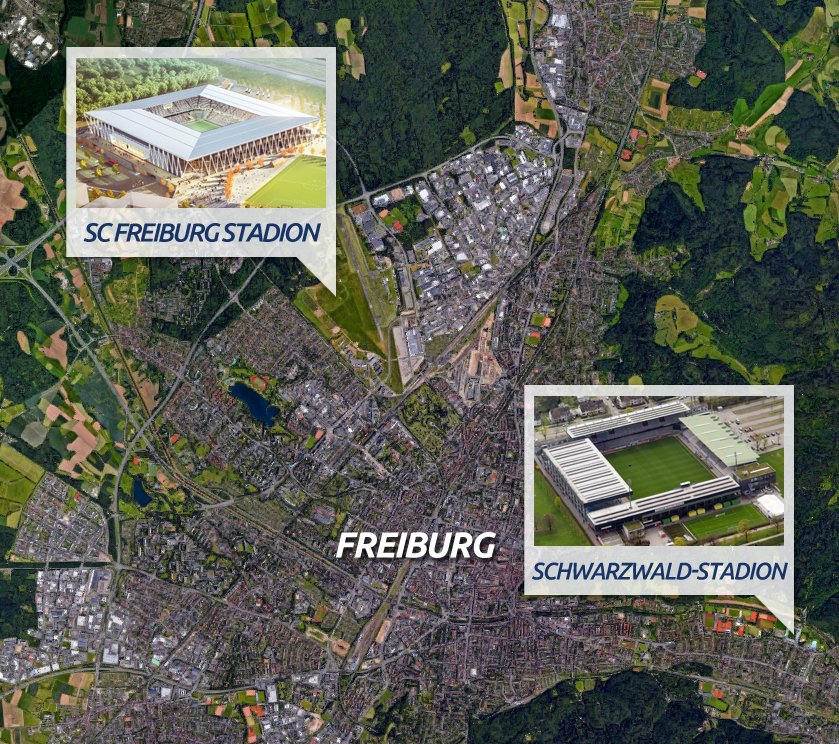 As selected by voters in the 2015 referendum, the city of Freiburg decided to build a brand new football stadium in Wolfswinkel area, beside a local airport. It's part of a much larger urban scheme that will see residential estates added around.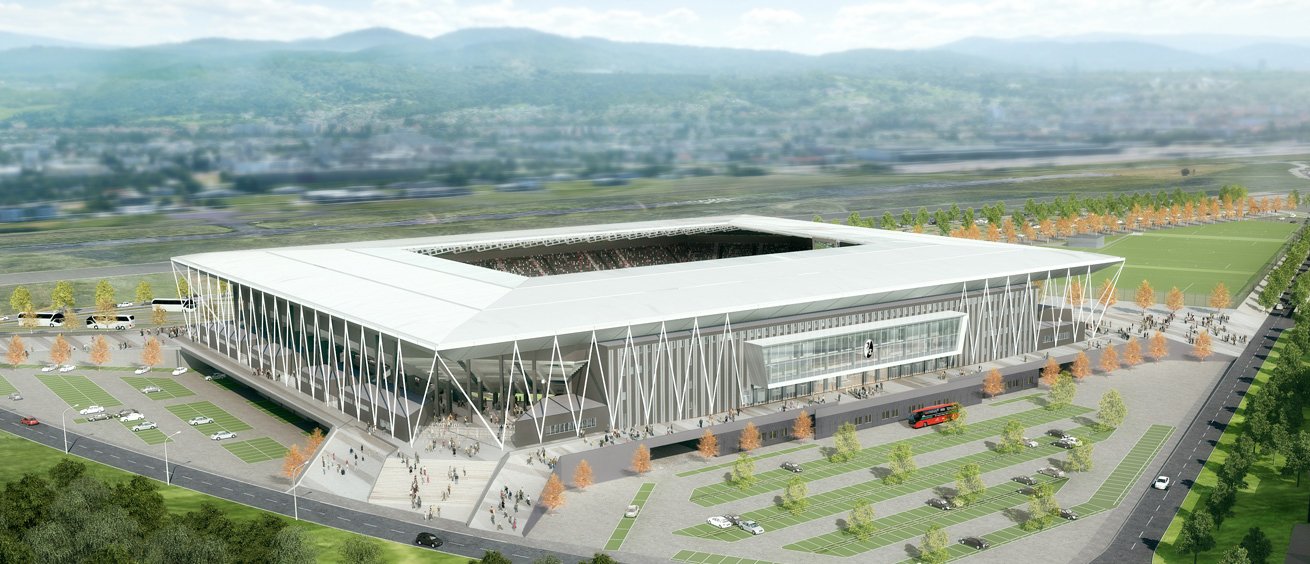 Launched in 2016, the international tender for best and most efficient stadium concept was won by renowned companies HPP and Köster, who together proposed simple yet distinctive architecture along with satisfying infrastructure for just €76 million, below the city's initial estimates of €80-90 million. While built largely with prefabricated elements, the stadium shouldn't become an 'identikit' venue with its diagonal ties and imposing rectangular roof.
While it's surely not disappointing, the stadium won't be a gamechanger as well. Despite enthusiasm of authorities in the descriptions of its uniqueness, the project is a middle-class one – very sensible economically and not excessive in any way.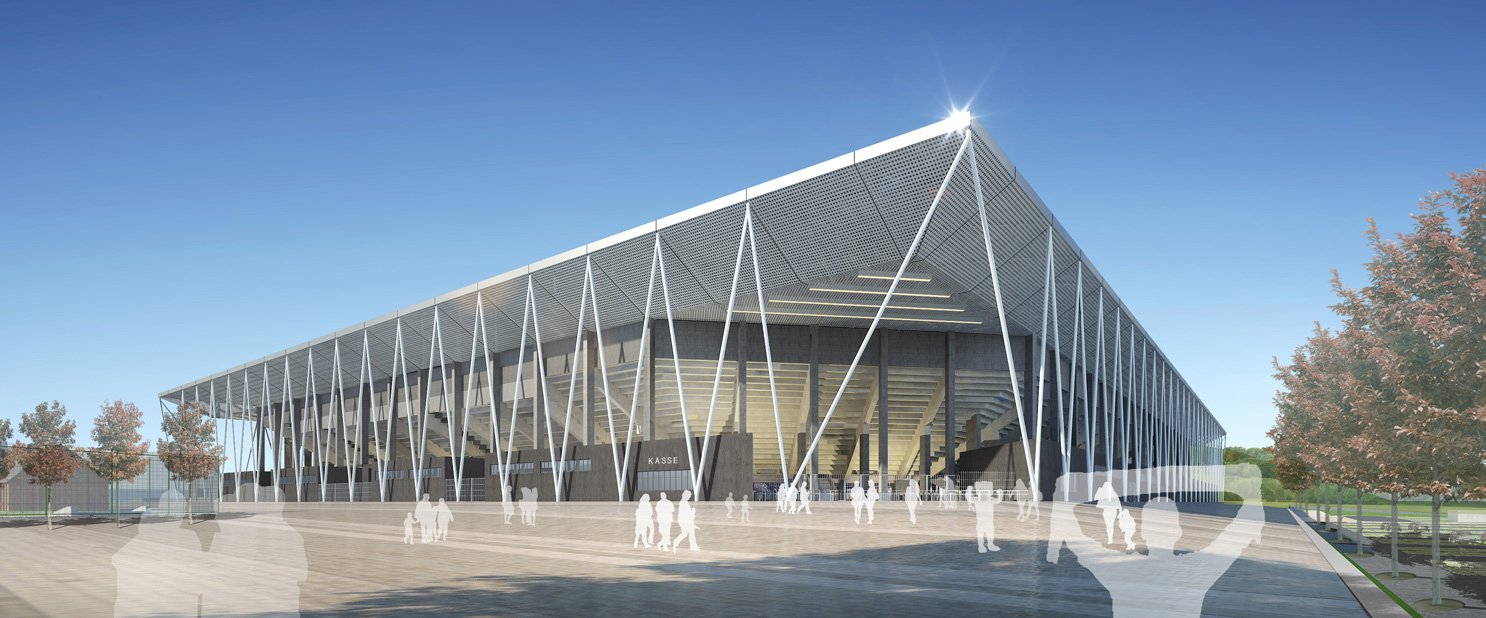 Capacity of roughly 34,700 people is more than you might expect from a stadium rising 25 meters above ground, though it should be noted a very high percentage (36%) will be dedicated to standing areas, particularly at the single-tiered south stand holding 10,800 people. Should SC Freiburg remain in Bundesliga, this could become one of the German top tier's most atmospheric stadia.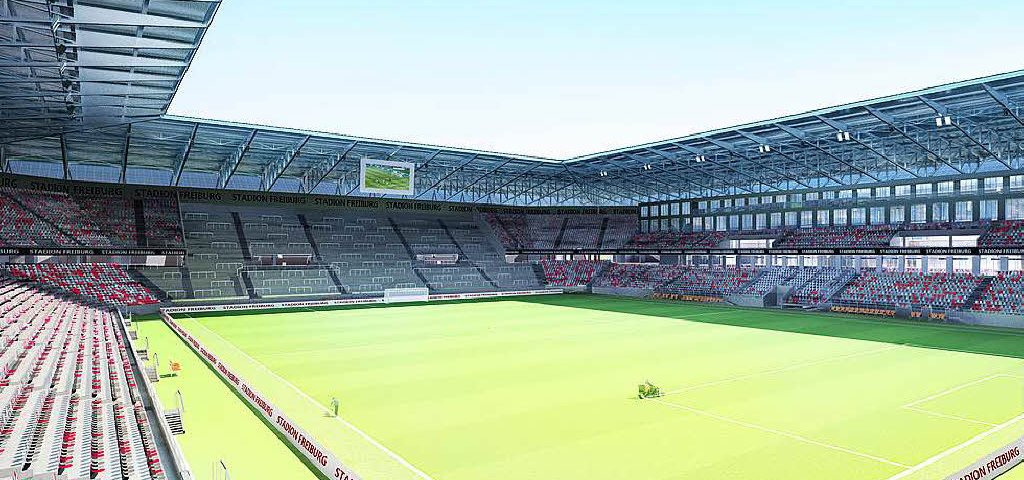 Remaining stands will have two tiers each, with a rather low number of VIP/premium seats (2,000, of which 200 in boxes). There are also 130 wheelchair spaces planned around the stadium, while visiting supporters will get 1,800 tickets per game, largely for standing room.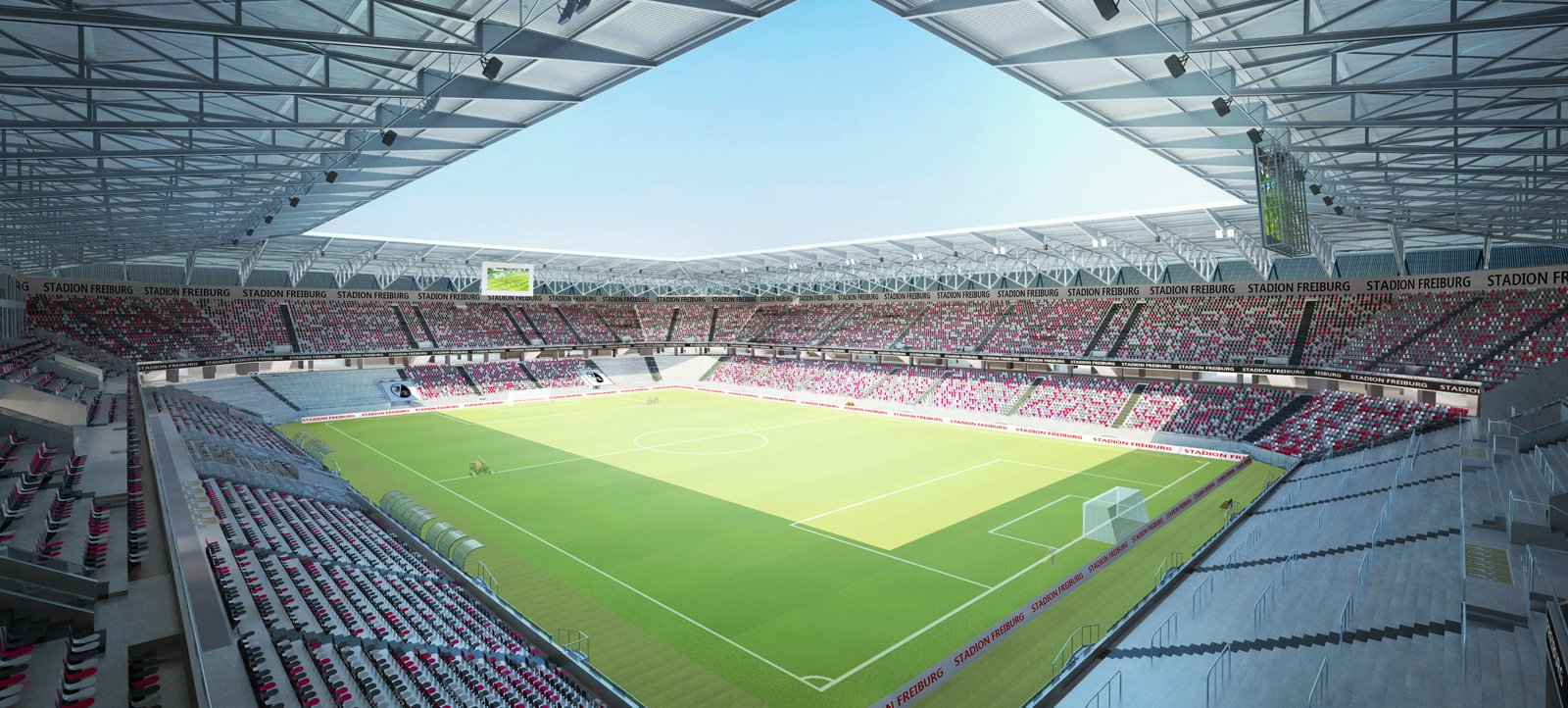 The stadium will use a heating system that should reduce its carbon footprint by 550 tons of CO2 per year. Its roof will also enable the creation of photovoltaic panels later into its operation. These aren't planned in the initial build due to financial constraints.
Early enabling works were announced to begin in autumn of 2017, though the final approval won't come from the city council until early 2018. The first game should be played in mid-2020, which means opening in either final games of the 2019/20 campaign or early into the 2020/21 season.