Germany: Citizens approve new stadium in Freiburg
source: StadiumDB.com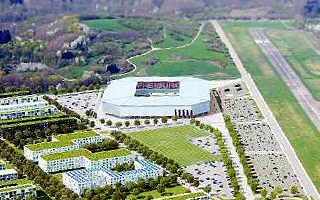 Sunday's referendum in Freiburg am Breisgau brought great news for the SC Frieburg football club. Citizens decided to greenlight the new 35,000-capacity stadium.
In November the city council approved the planned new stadium in Wolfswinkel, in the place of old airport. On Sunday the decision was left to local residents. Over 170,000 people were eligible to take part and one fourth needed to attend to reach quorum.
Eventual results may be surprising to some, because over 46.5% of people took part in the vote. Less than an hour after polls were closed victory of stadium-supporters was clear: 58.2% people were in favor. When split to districts only two locations (those closest to the stadium) showed significant opposition.
78,419 people didn't only agree for the stadium to be built. They also approved the financing mode with large public contributions. The new stadium is greenlighted then, but groundbreaking will only take place after all bureaucratic steps are finalized.
The stadium able to hold 35,000 people (10,000 increase compared to Schwarzwald-Stadion) will not be ready before 2019.