Europa League: Unprecedented 1. FC Köln invasion on London
source: StadiumDB.com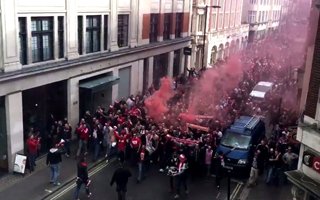 Up to 20,000 supporters from Cologne may have come to London for their Europa League game against Arsenal. But few of them are likely to see the actual game live.
We've covered several invasions by German supporters. Whether it's Union Berlin in the German Cup or Dynamo Dresden in 2. Bundesliga. But this is the first such offensive on a foreign country. Which is as close to a WWII pun as we should get...
So, today's game between Arsenal and 1. FC Köln may have drawn 20,000 German supporters to London. The contingent was first described to be 10,000, then 15,000 and now even Bundesligasuggested the 20,000 estimate is more or less right.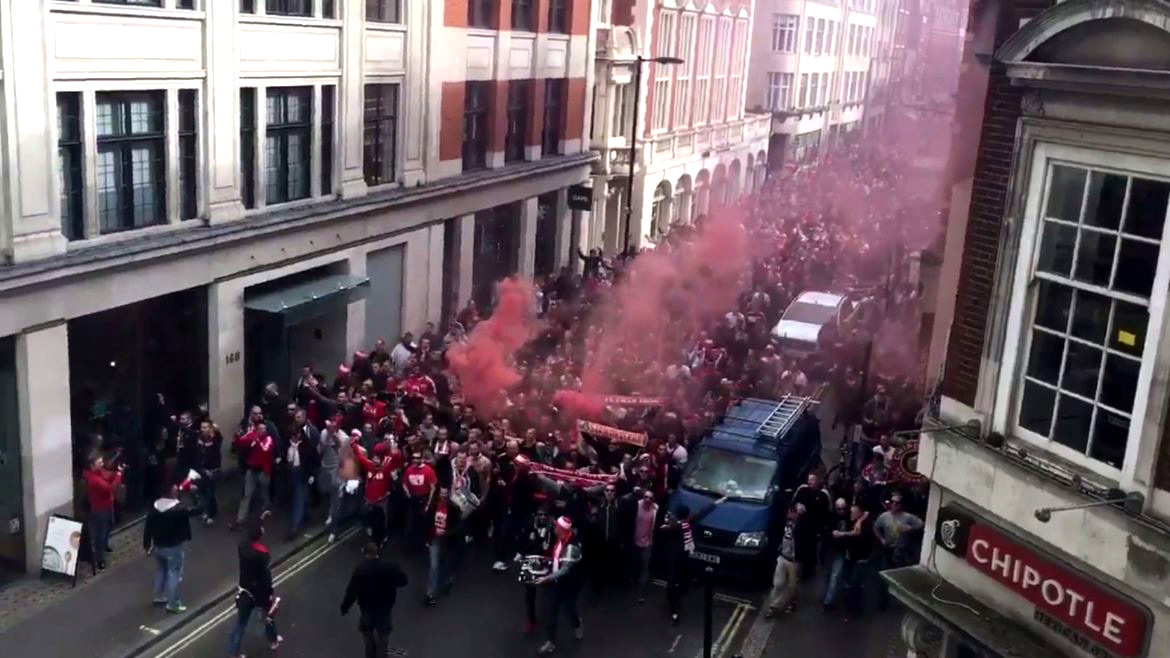 Indeed impressive and for a good reason. It's the first major international away trip by the Billy Goats since their last European campaign in 1992/23. It's thus no surprise that the game got fans up in arms, though few may have anticipated such scale.
Certianly Arsenal didn't, because the away section is as usual, able to hold some 2,900 fans. Despite the Gooners fans' reputation for skipping European fixtures at Emirates Stadium, we shouldn't expect all of the travelling group to get inside. Vast majority are likely to remain around the north London stadium, in pubs.
In early afternoon hours thousands of German supporters gathered at Oxford Street for a joint march through London, grinding traffic to a painful halt. After some time the crowd dispersed in order to get to north London and the Metropolitan Police reported only minor incidents, like flare-lighting and objectile-throwing. No-one was arrested.
Interestingly, even if all the reported 20,000 people somehow crammed inside Emirates Stadium tonight, they wouldn't even be close to breaking the competition's record for largest away contingent.
That title, as far as we were able to establish, belongs to Galatasaray and was set in 2008 in Berlin (back then it was UEFA Cup). Obviously, in that case most Turkish fans were local rather than travelling, but estimates of 45,000 gave them an actual home advantage...