Dortmund: (Almost) record-breaking Union invasion
source: StadiumDB.com; author: michał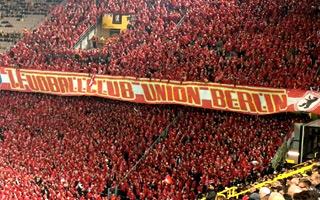 Cars and trains brought about 12,000 fans from Berlin to Dortmund yesterday, the largest ever away contingent for Union. It could have been an all-time high for the German Cup, but Borussia didn't sell out their allocation.
Yesterday's DFB Pokal (German Cup) game between Borussia Dortmund and Union Berlin was a special one. It may have been only the 2nd round, but Union and their fans aimed at intimidating the famous Yellow Wall (Gelbe Wand) of Borussia on and off the field.
Dressed in red rain jackets, thousands of people began their 500-km trip before noon yesterday. It turned out to be Union's largest ever away trip, despite having to travel across Germany. Expected to reach 10,000, the contingent was in the end estimated to reach possibly 12,000 as some Union supporters bought tickets to home sections as well.
Majority of the fans used organized transport. Fan association Eisernen Virus leased three trains, each packed with 2,400 people, including all club employees who aren't working today due to their late return.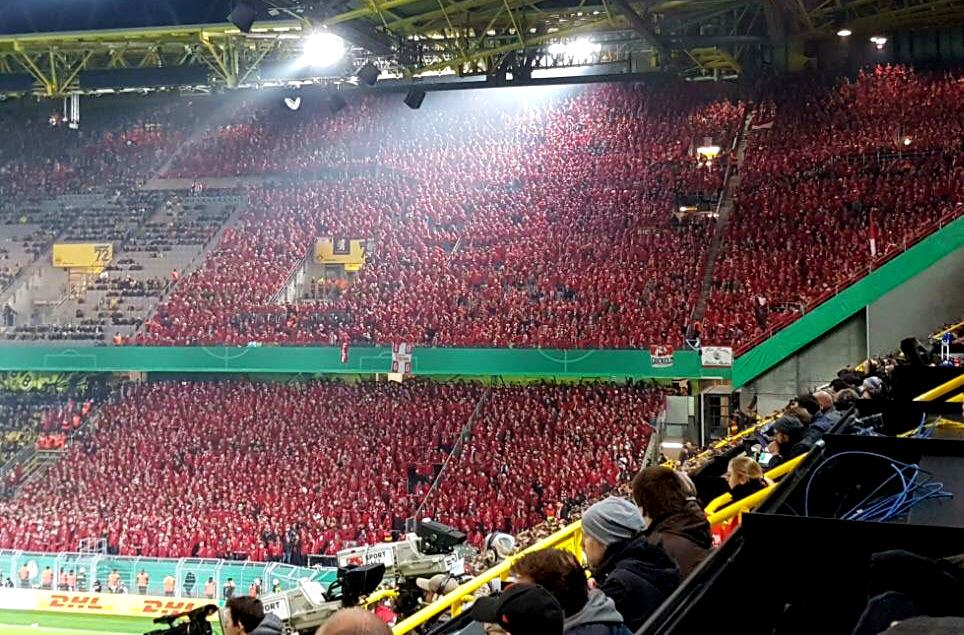 For those unable to get onto the special trains, regular ones or cars were left and vast numbers chose these options. The huge following from Berlin met trouble at the gates as north-eastern turnstiles were stuck. Heavy crowd congestion resulted in some supporters getting into the stadium very late, though thankfully there were no major incidents.
There were reports of minor ones on the way to the stadium and of course this one inside (video below). Union fans lit significant amount of pyrotechnics, but that's it, overall the invasion was a calm one.
For Union that was the largest number ever outside of Berlin. Of course they did bring bigger crowds to the Olympiastadion, but that's within city limits. There was a chance to set one more record though.
Yesterday's game could have been the largest DFB Pokal fixture ever, because the current record stands at 80,700 (set in 2008 during Borussia's semifinal against Jena). It would have happened if Borussia sold out all of their tickets. That didn't happen as official attendance yesterday stood at 79,037.
Although, let's face it: it's a stunning result. Yesterday was no semifinal, it was a 2nd round game in midweek and still drew almost 80,000 people. Where else is that even possible?
On the field it ended 1:1 in regular time, but penalty shootout was merciless for Union as all three of their strikers failed to score and gave Borussia a convincing 3:0. A bit of a shame as the next round would have been a high-profile Berlin derby against Hertha. Instead, Dortmund is set for one more invasion from Berlin, this time in blue…