StadiumDB Newsletter: Issue 21, check it out here
source: StadiumDB.com; author: michał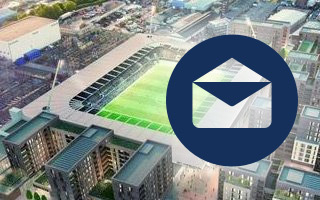 Missed some of last week's headlines? Here's the latest summary, getting you the most important news in just 300 words!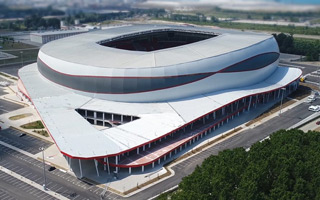 If you enjoy this form of news recap, be sure to subscribe, using the above form. We may have added just one new stadium last week, but that stadium is quite something. The new 34,000-seater in Samsun, northern Turkey, is the latest addition to ong list of new Turkish stadia, which just yesterday hosted the country's Super Cup match. Whether you like it or not, it's got an interesting design and, if the official budget figures are anything to go by, it was also built extremely cheaply!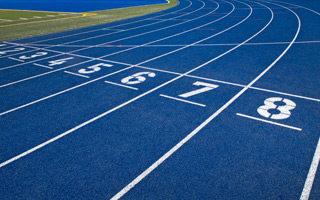 We would have had a different premiere for you last week, because the 54,000-capacity Stadion Śląski was officially approved for use on Monday, July 31. You'd think after over 20 years of gradual reconstruction it must be ready, but in fact it's still not. Last works inside the building will take place by August 31, outside it may be as late as October.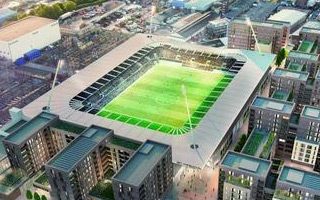 Another long-lasting stadium saga seems to be heading towards happy end as AFC Wimbledon have selected the contractor to fiunalise design and carry out construction works at their new Plough Lane stadium. We cannot see anything stopping the project now, but we also felt comfortable about it going forward before and that didn't turn out perfectly...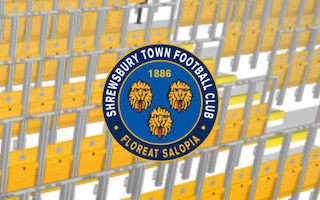 One project in which delivery date depends on you, yes YOU, is the first safe standing section in any English league stadium. Shrewsbury Town have launched a crowdfunding campaign and we've chipped in. Will you help them as well? Just in case, here's the direct link!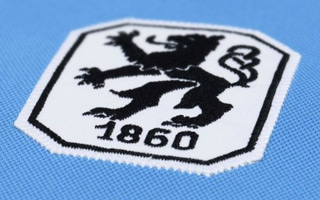 You may recall us recently covering the return of TSV 1860 to their spiritual home, following 12-year exile to Allianz Arena. While connected to hard landing in Regionalliga (4th tier), this may also bring a fresh start for the team. They've already got an investor willing to boost them and build a 40,000-capacity stadium!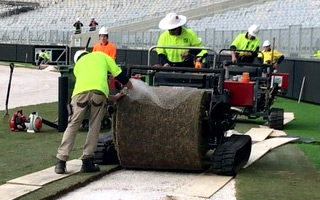 Finally, let's take a breif trip to Australia, where the $1-billion stadium in Perth is taking its final shape. We're still months away from official opening and yet already you can see the turf being laid and we expect confirmation on naming rights really soon now.