New stadium: Change of shift in Samsun
source: StadiumDB.com; author: michał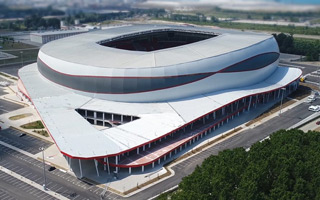 It's named after the old one, but that's a completely different stadium. On Sunday two strongest teams in Turkey will fight for the Super Cup. Please meet the new Turkish gem of the Black Sea!
On July 18 it hosted the opening ceremony of 2017 Deaflympics. Then on July 29 the very first friendly by future hosts Samsunspor. But before the 2nd-league team moves in for good, the champion and cup winner (Besiktas and Konyaspor) will fight on Sunday for the Turkish Super Cup. High time to add the new 19 Mayıs Stadyumu.
Though it bears the exact same name as its predecessor, this one is a completely different structure, built in a new location. Along the nationwide strategy, the old ground's land was set for sale, while the modern replacement was pushed away from the city centre.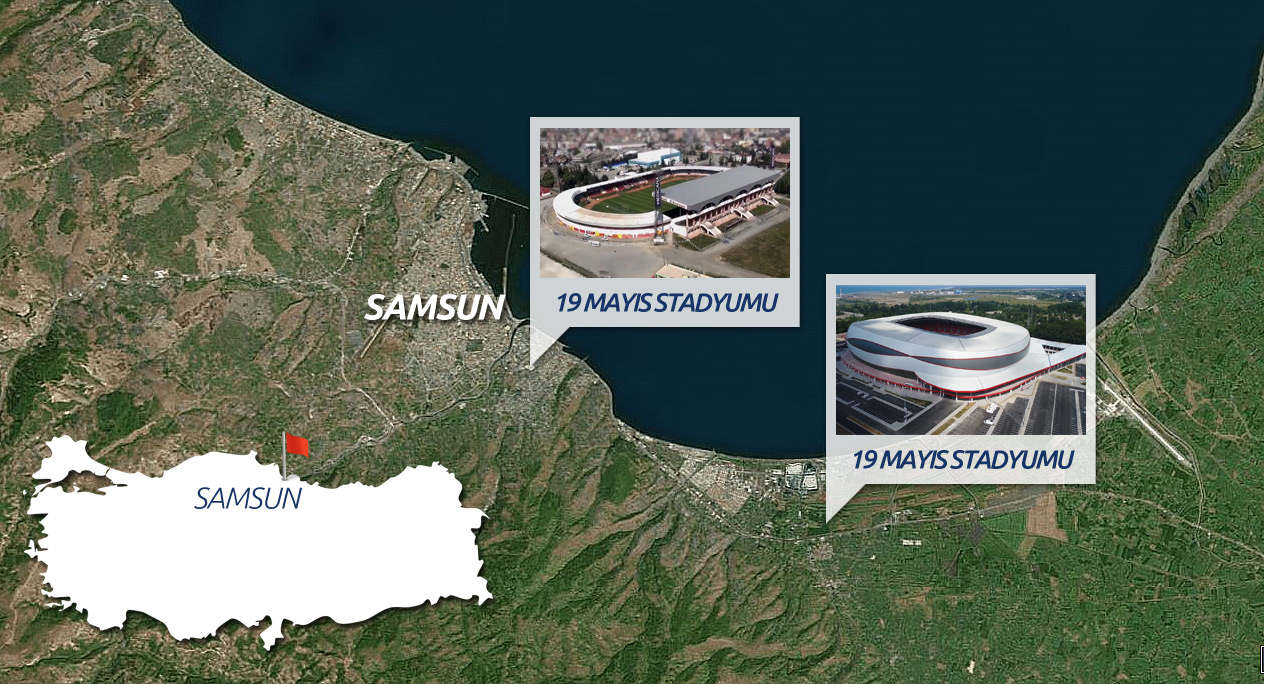 In fact, pushed outside the city altogether, to the growing suburb of Tekkeköy. Here, beside a brand new raised highway, indoor arena and congress centre, well over 100,000 square meters for a 34,000-capacity stadium was selected.
The design was created by renowned Turkish architect Bahadir Kul, who created an almost fluent outer form with partially-covered promenade that spans far beyond the stadium bowl in the south. In reality this bold idea didn't turn out as impressive.
Some of the clear lines were lost in construction, though it should be noted that cost was the primary cause. Otherwise, all design features from early renderings were included. The stadium is lower in the south and has larger glass surface there to allow more sunlight to the field. Almost all of the bowl is opaque with only red mesh cutting the outer cladding into undulating segments.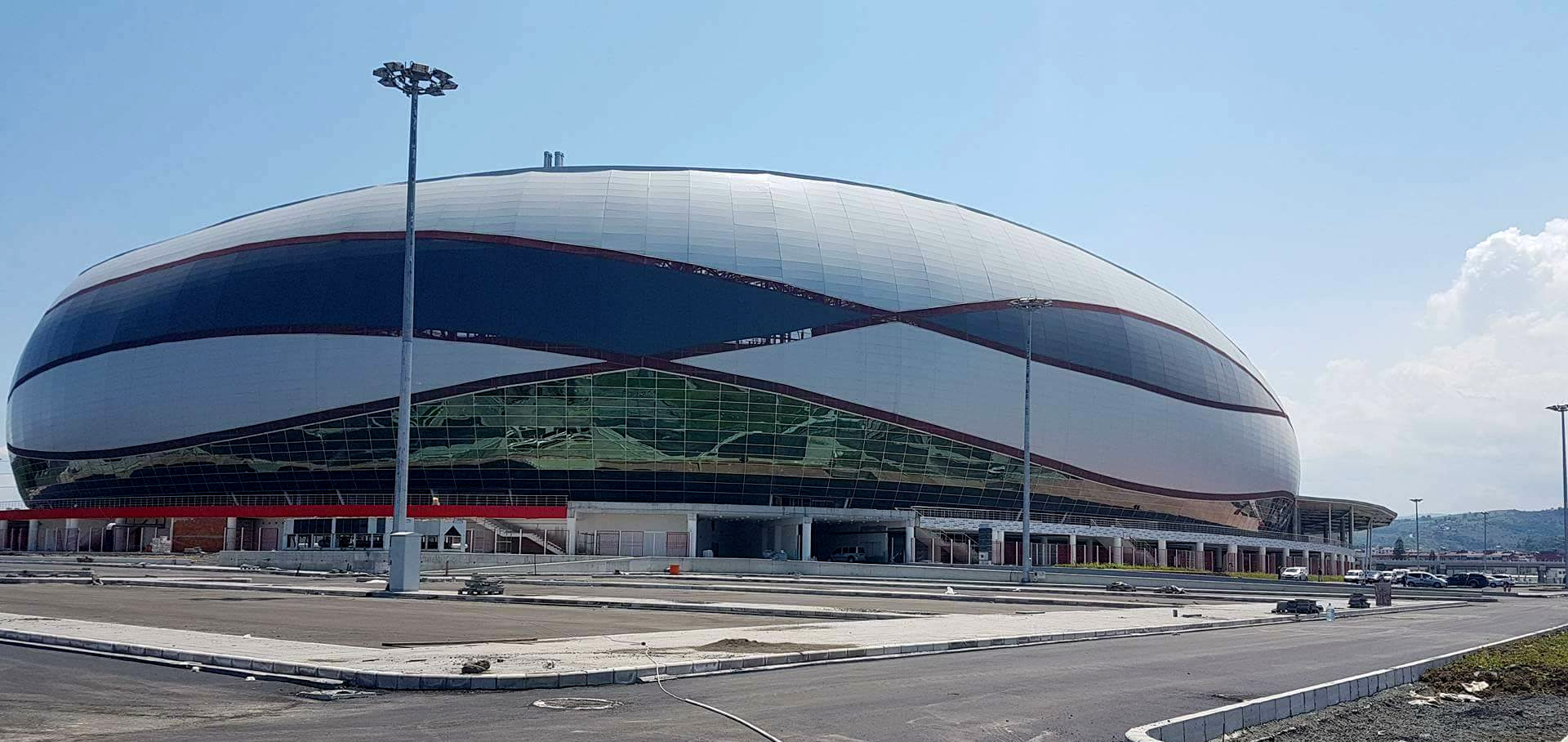 Construction was officially launched in August 2013, though preliminary works were 6 months in at that time already. According to the contract, it was supposed to take 600 days to deliver. Unfortunately, these estimates soon proved wrong and growing delays allowed the building to be prepared in mid-2017, after almost 4 years of work.