Liverpool: Everton CEO teasing fans with stadium hints
source: LiverpoolEcho.co.uk; author: michał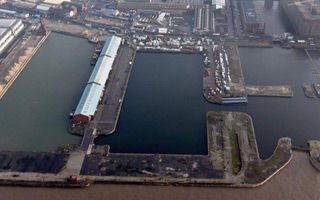 CEO Robert Elstone made quite amazing hints and suggestions during podcast for supporters. Now the Bramley-Moore Dock stadium concept has to live up to them.
As part of a podcast with Everton Fans' Forum chairman Nick Mernock, CEO of Everton made some announcements about the planned new stadium at Bramley-Moore Dock. Nothing solid, so it's still a guessing game whether the final capacity will be 50,000, 55,000 or even more.
Robert Elstone gently poked fun at many current British stadia, though it's hard to imagine the Bramley-Moore Dock stadium as a game-changer in Premier League football. As an example, it's inconceivable that Everton would not create luxurious corporate zones covering roughly 10% of capacity (as is the rough norm), which is the biggest revenue booster on matchdays. And yet Elstone went on to say this:
"A lot of stadia which have been built post-Taylor report have focused very heavily on premium seats and the corporate customer and I'm not sure that's right - even for those clubs - but I know it's not right for Everton. For me, building a stadium that will work for fans is a great opportunity to show the world there is a different way to do this."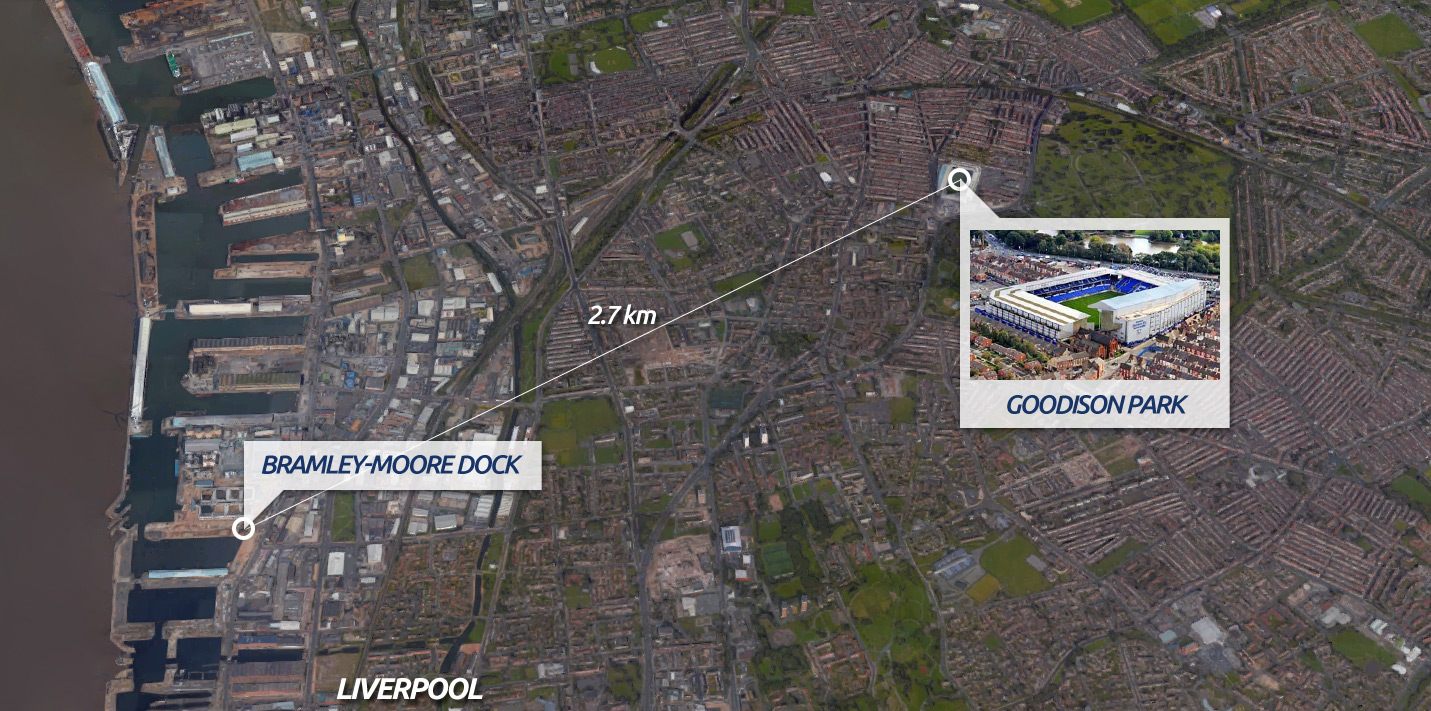 The biggest portion of his podcast focus was on atmosphere and the Everton CEO made it clear the goal is to create a stadium that would intimidate visiting teams. While it's clear that atmosphere depends mostly on fans, the stadium should help build it.
"The designers have been challenged to make the first seat as close as possible and to make the last seat as steep and as close as we possibly can.
"What we want to do is to create a fortress. What I've said to the design team is 'if you were to give me one single design brief, it would be to create a stadium where we start every game with a goal advantage.'
"I know that's a bit cliched, but if you create a stadium where the opponents don't want to play and where our players feel they grow another 12 inches we are creating an environment where we are more likely to win games."
Not revealing whether there would be a large single-tiered stand, Elstone made it clear that a distinctive vocal stand is desired. And that concept has already been confirmed in early renderings by architect Dan Meis. These show a seating bowl that's not uniform, varying between stands.
While Meis has to design a stadium in a unique location in north downtown of Liverpool, he also intends to take some of Goodison's charm with Everton. "Dan is constantly is looking at ways reflecting that heritage, whether it's Archibald Leitch signature architecture or whether it's the seats in Gwladys Street or different views, he is looking to bring that with us." said Elstone.