New stadiums: Three from Poland – Zawiercie, Czarnków and Lwówek
source: StadiumDB.com
Celebrating another victory from the Polish national team last night (not something we're used to), we've just added three more stadia from Poland, courtesy of photo authors Kornel Lewandowski and Sebastian Spychała.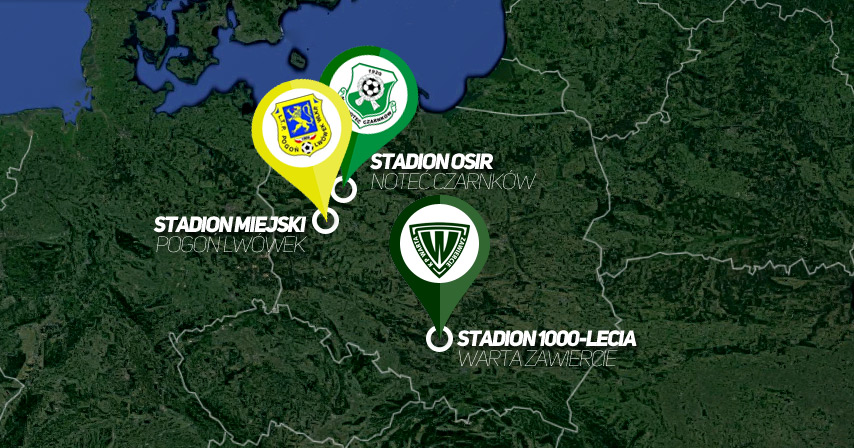 The stadium's full name in English would be the 'Stadium of the Millennium of the Polish State'. As the name suggests, it was opened in 1966, celebrating 1,000 years since the christianisation of Poland.
And, since it was built under socialism, the opening took place on May Day, as you may have guessed. Not only that, bulk of the work was carried out in the so called 'subbotnik' mode, via unpaid volunteer labour of local industries (largely by the steel mill workers and machinery), citizens and children.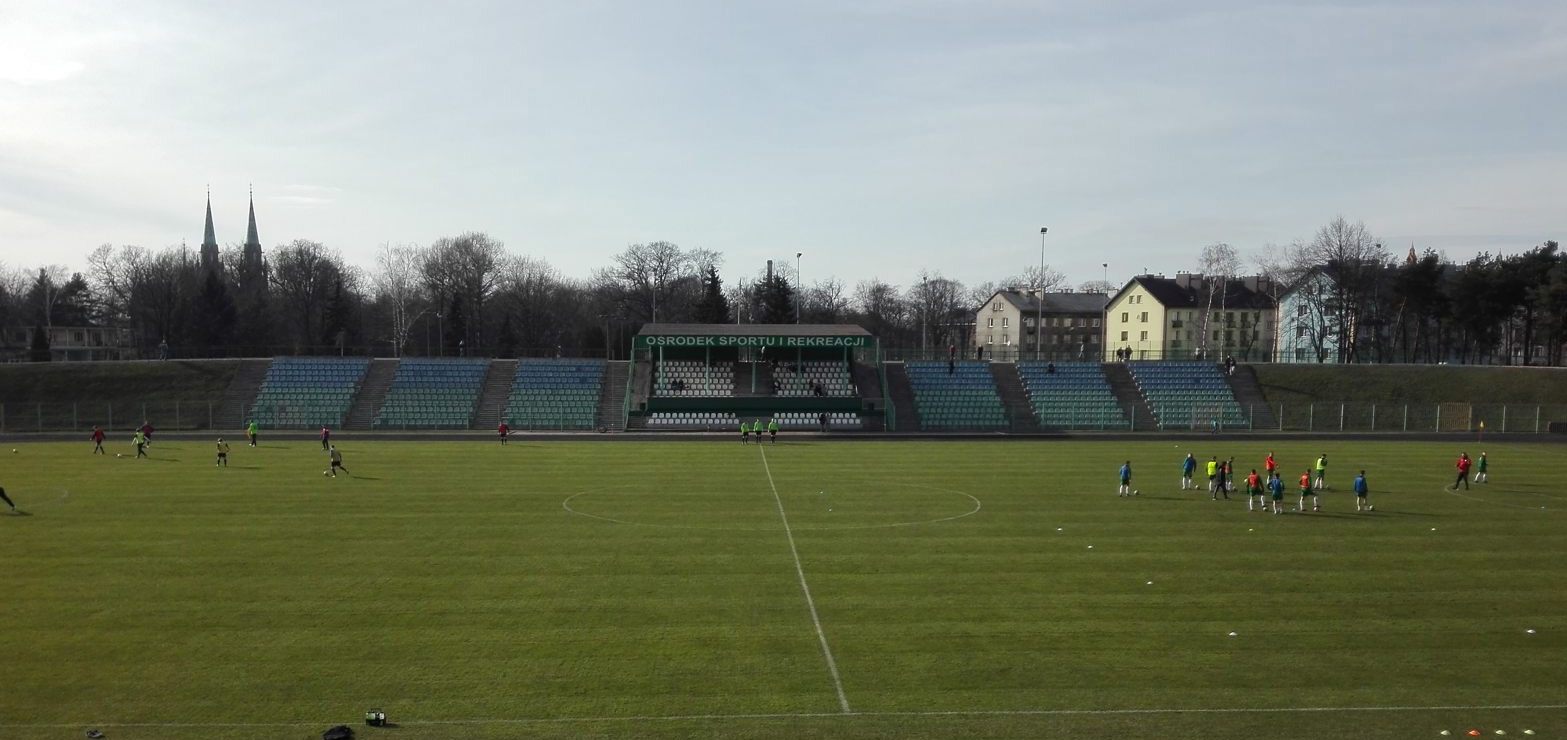 © Kornel Lewandowski
Modeled on larger stadia of Poland at the time, this simple landfill structure offered 16,000 capacity upon opening, a crowd size that has rarely been seen here over the years. It's thus no wonder that capacity has contnued to fall since 1960s, especially following seating installation of the 2000s.
The stadium's current capacity is below 1,500 with only the west stand and away section left in operation. Remaining parts of the decaying terraces were dismantled.
It's one of the town's two major stadiums and the only one to have a full-sized natural field. What it misses is a professional running track as the 4-lane dirt track has curved very flat due to the stadium's spatial constraints.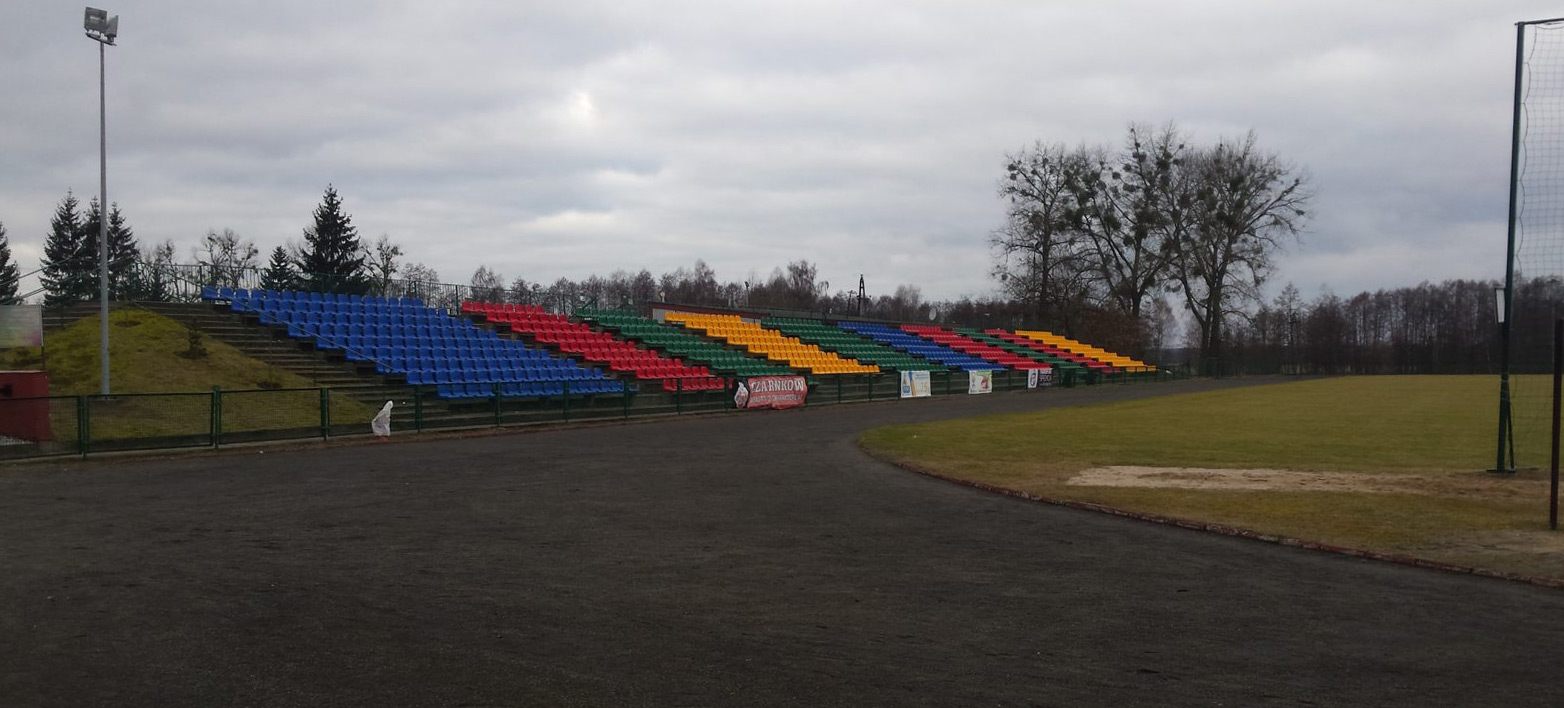 © Sebastian Spychała, Stadiony.net
It offers two landfill grandstands, each with seating-only accommodation. The main west side offers 960 seats, the east one – 400. Weekly use is provided by the now-amateur team Noteć, established back in 1920.
To increase actual use of the stadium, there's a skating ramp and an outdoor workout area created behind the south goal. Also, in winter the running track is converted into an ice rink.
Football has almost a century of history in Lwówek but the current ground hardly matches the heritage. While it used to be considered to hold up to 3,000 people, the municipal stadium in Lwówek has a much smaller actual capacity. Rightly so, as 3,000 is almost the entire population. To offer enough seats the west stand was modernised, including a very odd second tier with over 50 covered seats.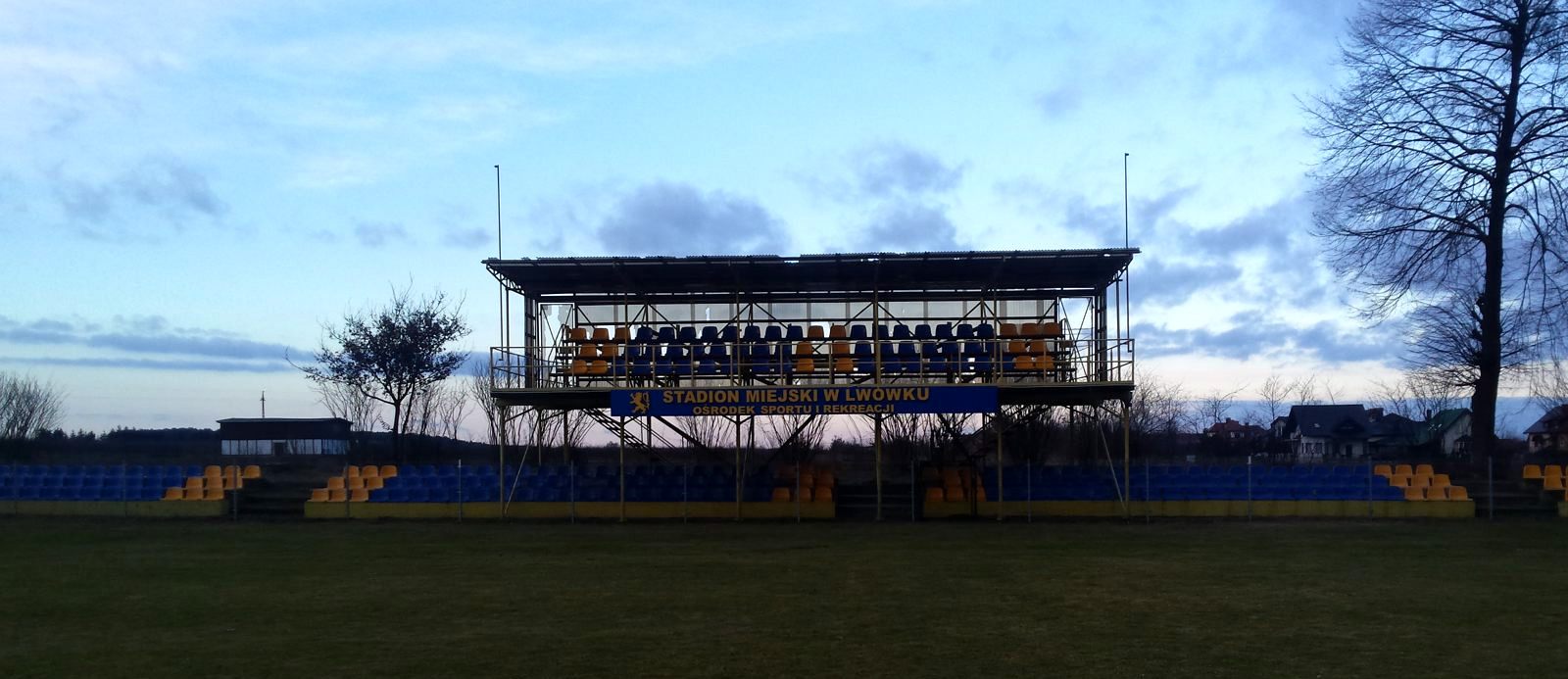 © Sebastian Spychała, Stadiony.net