New design: FC Cincinnati's grand vision
source: StadiumDB.com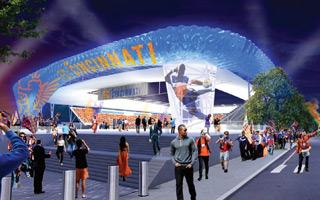 This concept is expected to guarantee a spot for FC Cincinnati among the next MLS epxansion teams. The 25,000-seater with stunning view does look well indeed!
Just several hours ago hundreds of FC Cincinnati fans witnessed the unveiling of their possible new home. With architect Dan Meis in attendance a bold new vision for FCC's future has been revealed.
The rendered football stadium is planned to be located at a unique spot in Newport, where the Licking and Ohio rivers meet, exactly at the border of Kentucky and Ohio. In what is now unoccupied land the football club FC Cincinnati would wish to build a stadium for 25,000 people.
Compact and steep, the stands would have a horseshoe layout, at least initially. This way a semi-open, covered public plaza would be created in the north, becoming a vibrant community area on matchdays and weekdays.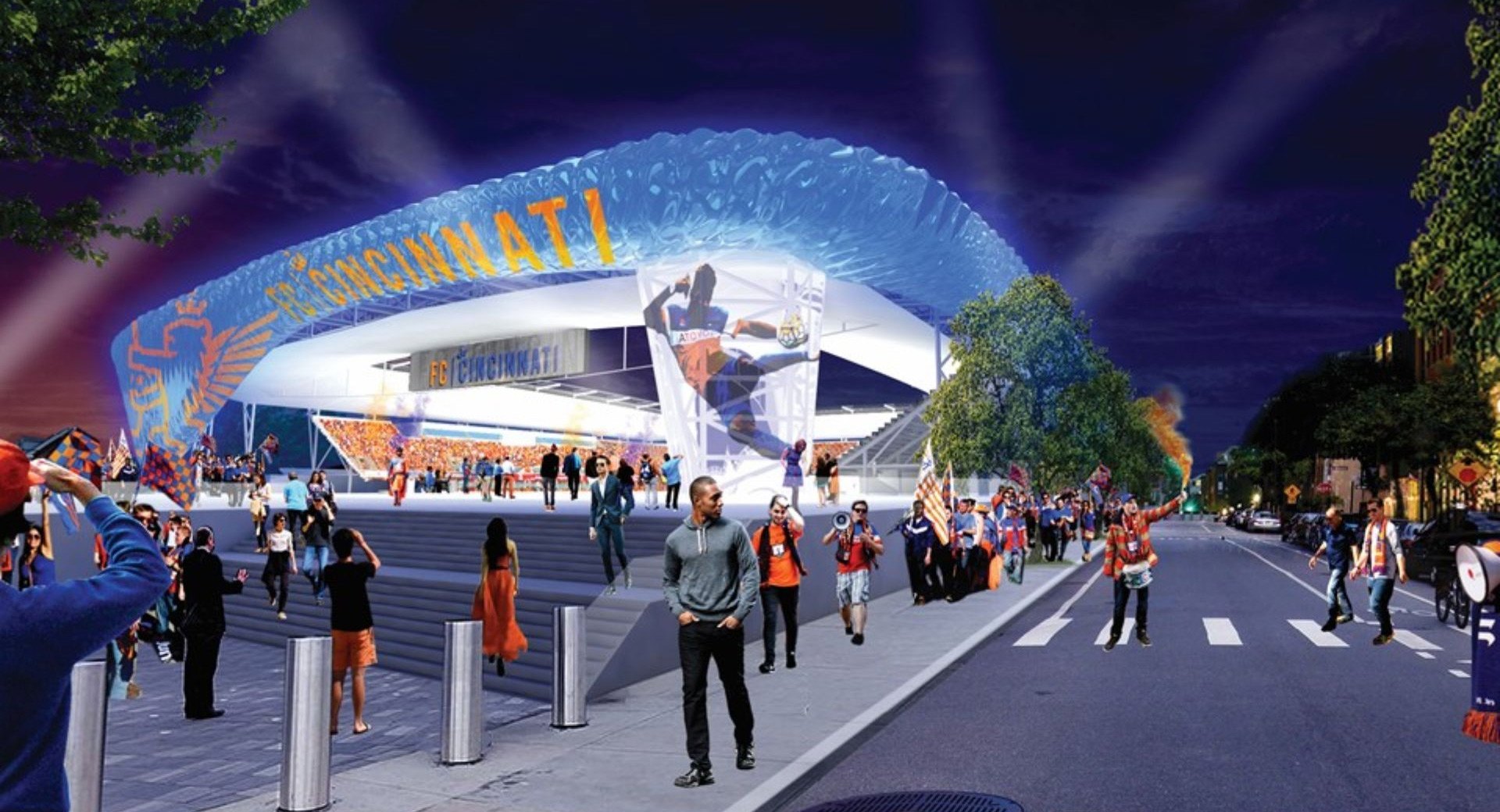 The entire stadium form would be scuplted in a way to open up towards the north, giving majority of fans during games a great overview of the Cincinnati skyline. Even better, it would open the MLS stadium towards Dan Meis' other great project, Paul Brown Stadium.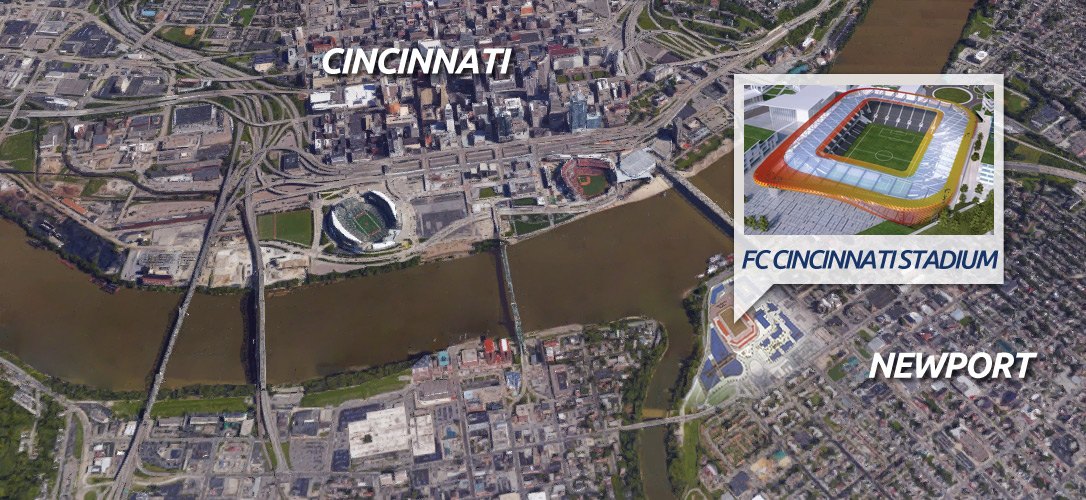 Should FC Cincinnati games become more popular, temporary or permanent expansion could fill the north end, bringing capacity up to 30,000.
Aside from the stadium there would be extensive commercial, residential and associated developments, including a hotel, retail outlets, cafes and offices. However, all that is based on the presumption that all available land would be possible for acquisition. And at present FCC simply don't own it.
Even more, the club yesterday confirmed they aren't even limiting themselves to this stadium site. It was simply the best one for development of this preliminary design, providing its stunning landscape value. Two remaining locations under consideration are Oakley and West End.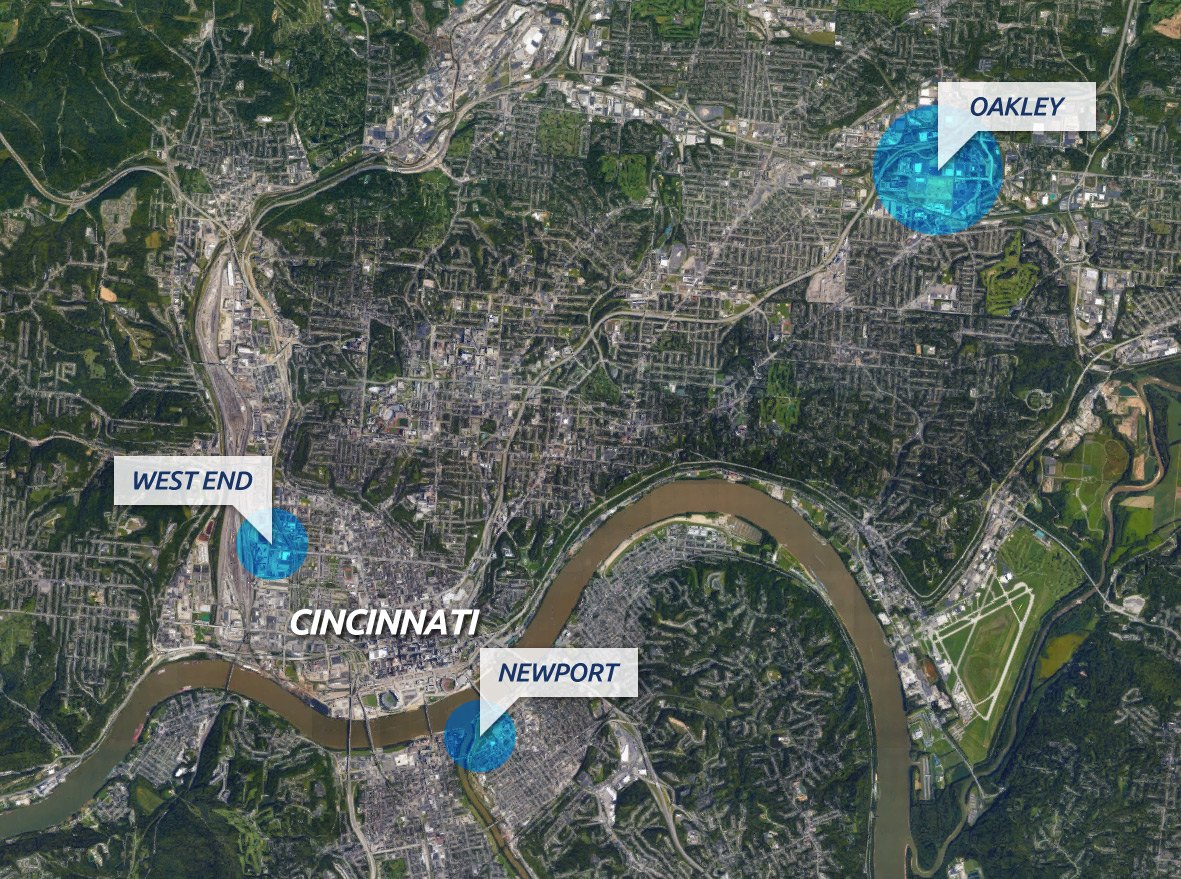 The big idea behind this concept is simple: it should aid the club's effort to become the next MLS expansion site later this year. If that happens, FC Cincinnati will have a much better position to win public support and private investment for any of the analysed locations.
It's expected that the stadium itself would cosrt $200 million, of which FCC ownership are willing to invest half. They would also put forward $150 million for the MLS entry fee.
Should all elements fall into place as desired, construction of this great stadium might begin as soon as spring 2018, allowing completion for the 2020 season.