Cologne: Megastadium for FC Köln and the Olympics?
source: Express.de / StadiumDB.com; author: michał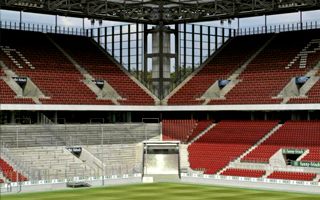 As of now there were two options on the table: expansion of RheinEnergie Stadion or construction of a brand new one. Now a third one has surfaced: creating a megastadium for other events, too.
If you read us at least from time to time, you probably know already that the subject of stadium change in Cologne is quite lively. 1. FC Köln aspire to grow in the extremely competetive region of North Rhine-Westphalia.
They're right to be considering expansion, too. Their regular stadium occupancy has been in the regions of 95-98% for years now and in 2016/17 the average turnout of 49,571 represents 98.4% of available capacity. That's exactly why the club argued for stadium expansion as late back as 2015.
Less than a month ago the city and 1. FC Köln agreed to run a feasibility study into possible expansion to as many as 75,000. The club suggests that even if 15,000 of these additional seats (or standing places) remain empty with average crowds of 60,000, matchday revenue would grow by €10-15 million annually.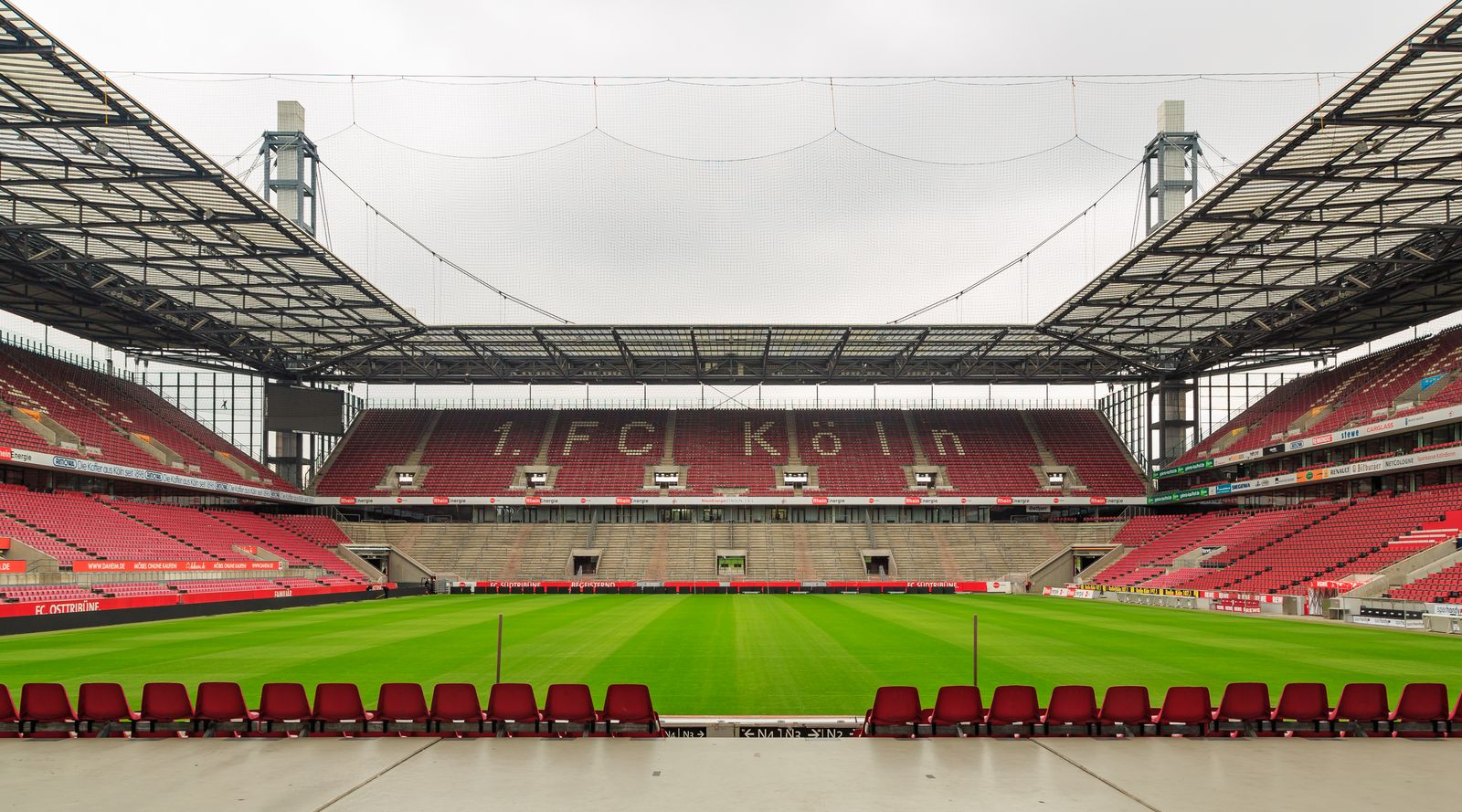 Photo: CEphoto, Uwe Aranas (cc: by-sa)
In case expansion is not possible, 1. FC Köln also have a 'plan b' that they've been analysing quite thoroughly. According to the team's own estimates already 35 pieces of land have been evaluated in order to establish where a new private Bundesliga stadium could be built.
Now a possible 'plan c' is on the horizon as recently sports managed Michael Mronz suggested building a brand new Olympic stadium. This could bring the Olympics back to Germany, while also being reconcilable with football use. Among success stories he quotes Stade de France and Etihad Stadium in Manchester, wisely enough not mentioning London Stadium.
Though it seems very unlikely overall, the idea received quite some coverage and interest from the public. Early poll by local portal Express.de suggests that many people are in fact in favour (57% out of almost 8,000 votes), though of course there is a lot to discuss before such plan could go forward.
Most important issues to tackle are financing (1. FC Köln ave no interest in funding a multi-use stadium, while the city has just built a large stadium in 2004) and accommodation of regular football use into a multi-use stadium.