Belo Horizonte: "Galo" moving towards their new stadium
source: Superesportes.com. / StadiumDB.com; author: michał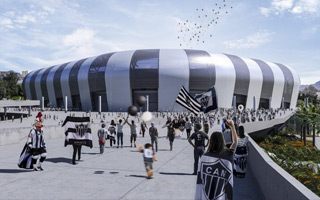 With the stadium's final version finally on display, Atletico Mineiro are closer to their long-standing dream of moving to a private home. Groundbreaking is expected in 2018.
Recent days brought quite some news about the new stadium for Atletico Mineiro. Commonly known as Estadio do Galo or Arena Galo, the project has been on the agenda since 2014 and finally seems to be moving towards fruition.
Atletico president Daniel Nepomuceno has just announced a meeting is scheduled for first days of the coming week to discuss the stadium. It needs to be approved by the club's deliberative council before being pushed forward, only then being subject to the administrative route.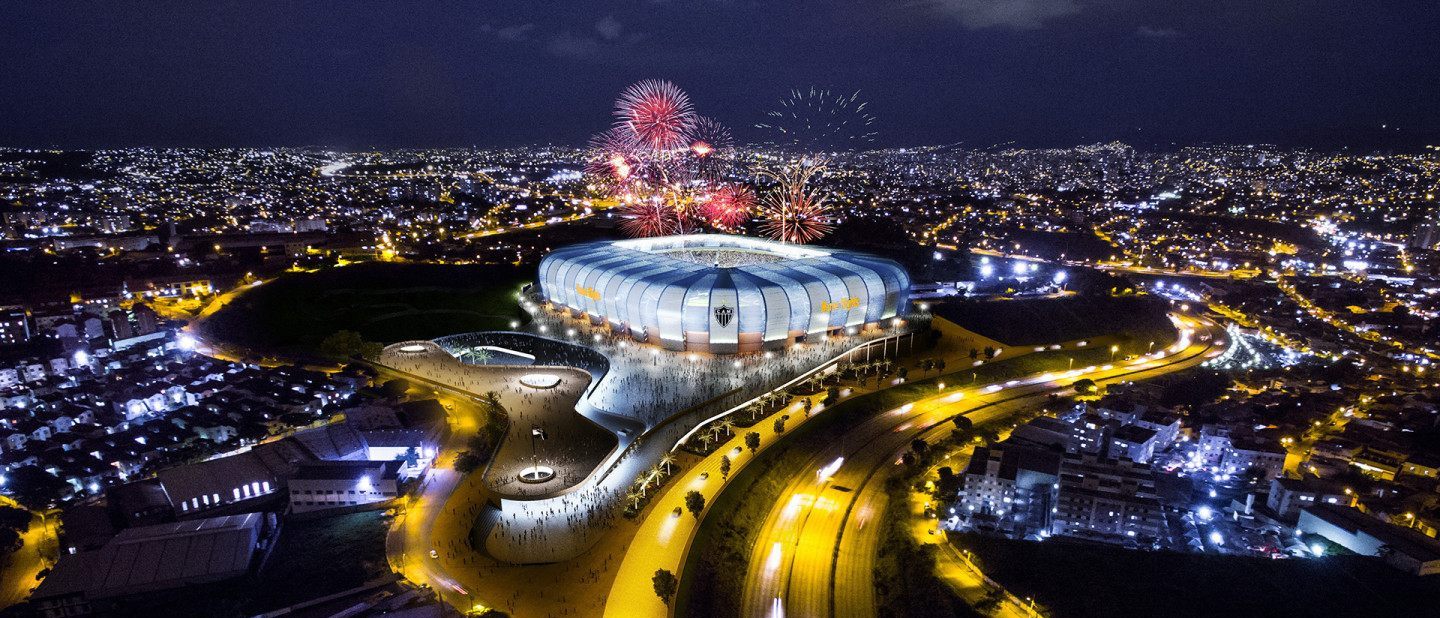 Should everything go as planned, groundbreaking is planned to take place in 2018 and construction should be concluded in 2020. This represents a 1-year delay compared to previous estimated of 2017-2019 time frame.
Just before the weekend new renderings were presented, showing the stadium in its final, significantly downscaled form. Capacity is now expected to be around 46,000 (previously also indicated at 42,000), a small drop from the initial 50,000. The updated size includes 36 private boxes and 3,600 business seats.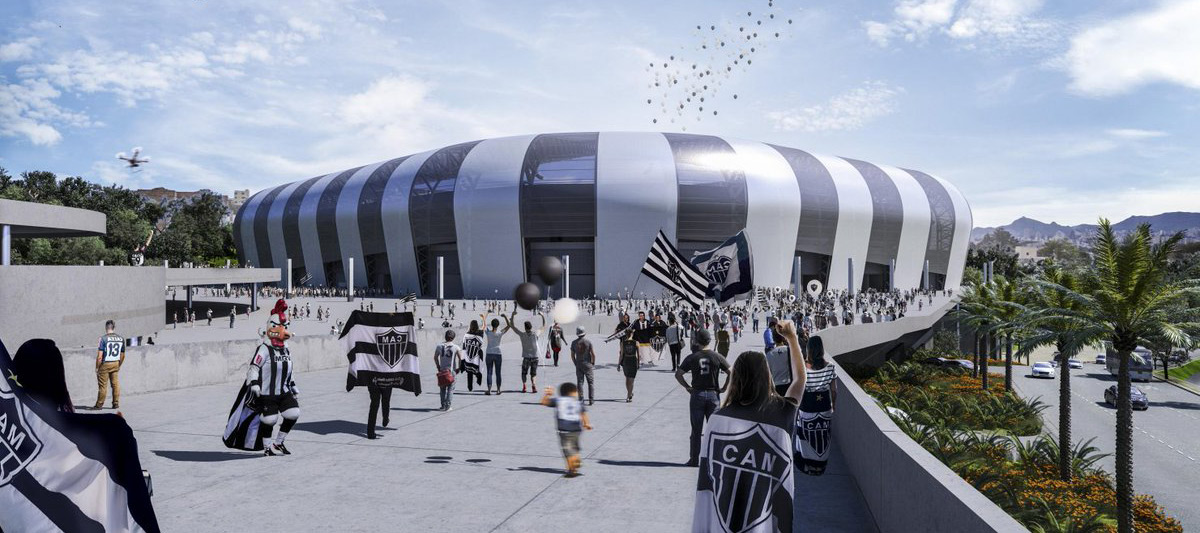 Previously the stadium was advertised to have a commercial center beside it (8,000 m2), which is no longer part of the scheme. Also its multi-level parking of 4,600, thought to be Brazil's biggest, is now cut down to 2,600 cars. And finally, the entire stadium's bowl is significantly simplified, though retains the key aesthetic features.
Atletico hope that these measures will allow to cut cost from R$550 million to just R$400 million (at present $122.5m). According to president Nepomuceno, Atletico would not foot the bill, instead binding itself with a private partner who would get part of the stadium revenue for years to come.