New design: Another attempt by Empoli
source: StadiumDB.com; author: michał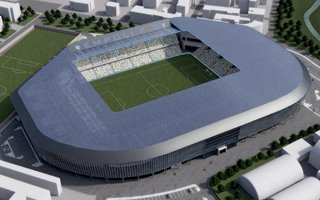 They called it the "blue revolution", but it's hardly revolutionary. Still, Empoli FC's second approach to building a new stadium could boost their profile as a Serie A team. It just needs to happen…
On Friday Empoli FC and the city of Empoli together presented the vision of Stadio Carlo Castellani's reconstruction. Contrary to AS Roma or Fiorentina, their project doesn't involve extensive commercial functions around the stadium. Still, the team followed Fiorentina's example and nicknamed the scheme "blue revolution".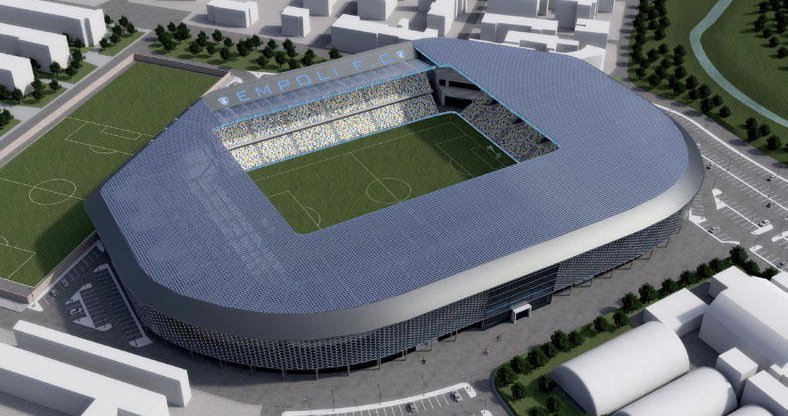 It's not that revolutionary though, even if it's brand new quality for Empoli fans. The redevelopment would be very similar to that of Udinese's Dacia Arena, also in terms of scale (20,226 seats) and budget (€25 million).
In aesthetic terms it's also quite similar, with defining element being the modern façade. Empoli foresee metallic honeycomb pattern to decorate their home. There's also the element of demolishing three stands and leaving one, common to Empoli and Udine.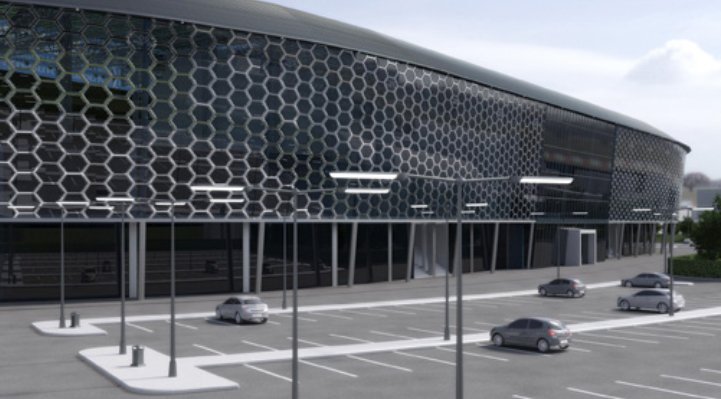 Complete revamp of the Carlo Castellani stadium is expected to follow similar rules to that from 2015, which was eventually scrapped. One by one three grandstands will be rebuilt from scratch with the running track removed to create a football-only venue with as little as 7.5 meters between players and fans. Along the presented schedule south end goes first, then the north and lastly the west stand.
Only the existing east side will remain as it is, although covered and provided with new amenities for supporters. The playing field will be moved closer to this side of the stadium, making even more room for the western main grandstand. It will house club offices and facilities for players, while also ensuring room for 120 journalists and hosting 20 private boxes for VIPs.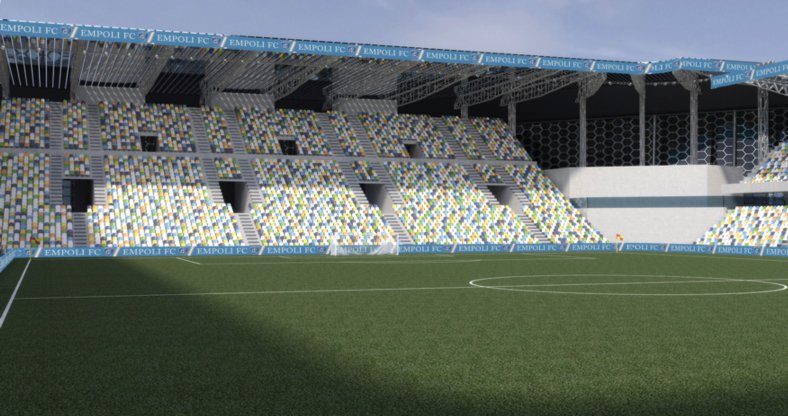 Altogether the investment will cover 33,000 m2, of which almost 13,000 m2 will be occupied by new stands. To offset lack of running track Empoli FC pledged to deliver one not far away for local athletes to train at.
With planning application proceedings to follow, Empoli hope to begin work between November 2017 and February 2018. When it begins, the project should take 2 years to complete, which would mean delivery for the club's centenary in 2020.