Liverpool: Planning permission for Everton in early 2018?
source: Mirror.co.uk / LiverpoolEcho.co.uk; author: michał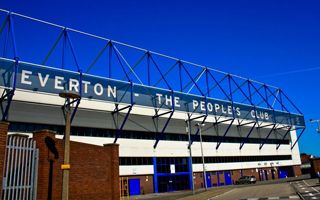 According to a report by Mirror the Toffees are in advanced talks with a Chinese investor. Meanwhile Liverpool Echo suggest the planning permission could come in early 2018. Early indeed!
It's not confirmed at this point, but a report by Mirror suggests Everton is looking for a financial relief in their effort to deliver a new stadium. They don't want to follow Arsenal, who were losing out on the transfer market for years after having opened Emirates Stadium.
In order not to put undue burden on the club, a strong commercial partner would be needed. Everton are reportedly in talks with a Chinese company who might provide naming rights and much more, covering vast amount of the £300-million ($385-million) project.
Meanwhile Liverpool Echo suggests the club are well into their planning application preparations. Though they've only had the Bramley-Moore Dock site secured for a month now, Everton are understood to have begun planning long before.
This means we could see the final design by year end, along with full dossier submitted to the city council. If that happens, planning permission could be issued as soon as early 2018.