New design: "Purple Renaissance" of Fiorentina
source: StadiumDB.com; author: michał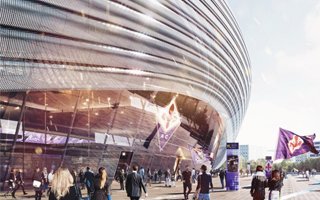 Finally, after 6 years of waiting we know the design of Fiorentina's new stadium. It might put "Viola" on top of Serie A in terms of how connected fans will be. But it's a magnificent stadium either way you look.
Since we began watching this scheme back in 2011, the new stadium of Fiorentina was always something of a pipe dream: numerous renderings, nothing solid, not even one day of actual construction. Now it could go well for them, as the city is on board to help with delivery of this project. What project?
48 hectares of land at Mercafir (north-western Florence) will create enough room for the club's new stadium, a hotel with 200 beds, 77,000-m2 mall/office centre, 45,000 m2 of parking, a small training complex and well-landscaped plaza with brand new train station.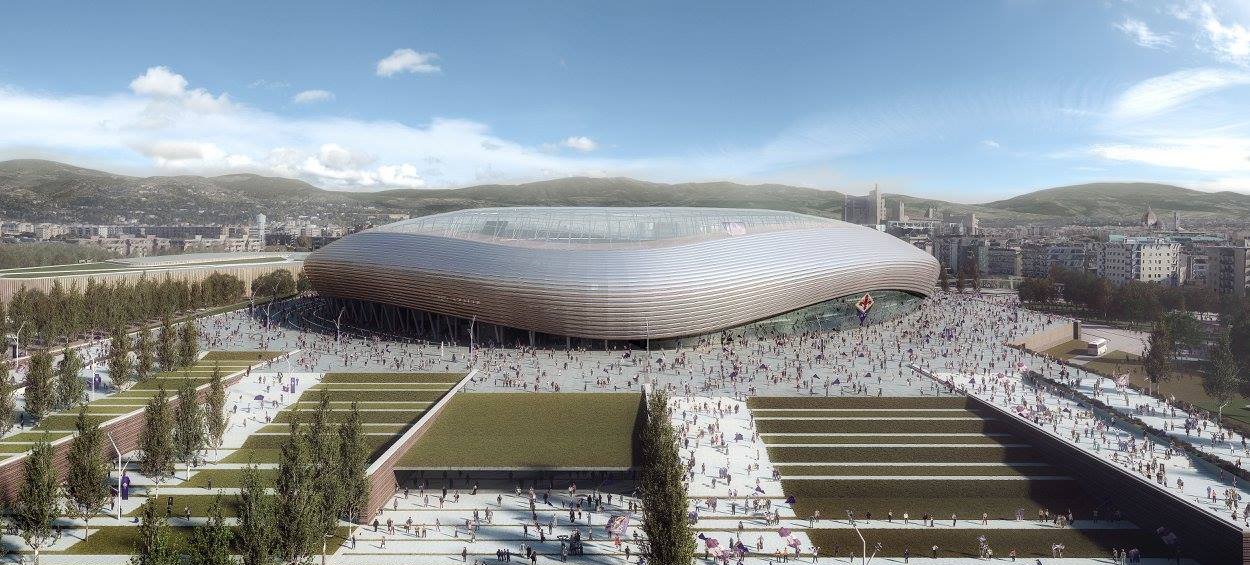 There will be 3 railway stations supporting this stadium on matchdays, which combined with highway running just beside it sounds like the perfect place within Florence's dense fabric.
The stadium itself will be simple, symmetric and elegant, as designed by Italian branch of world-famous Arup. Shiny metallic finishing and wavy shape of both the façade and stands should give a great impression inside and out. At night LED illumination will make the building come alive, also providing one of the first halos around the entire inner edge of the roof.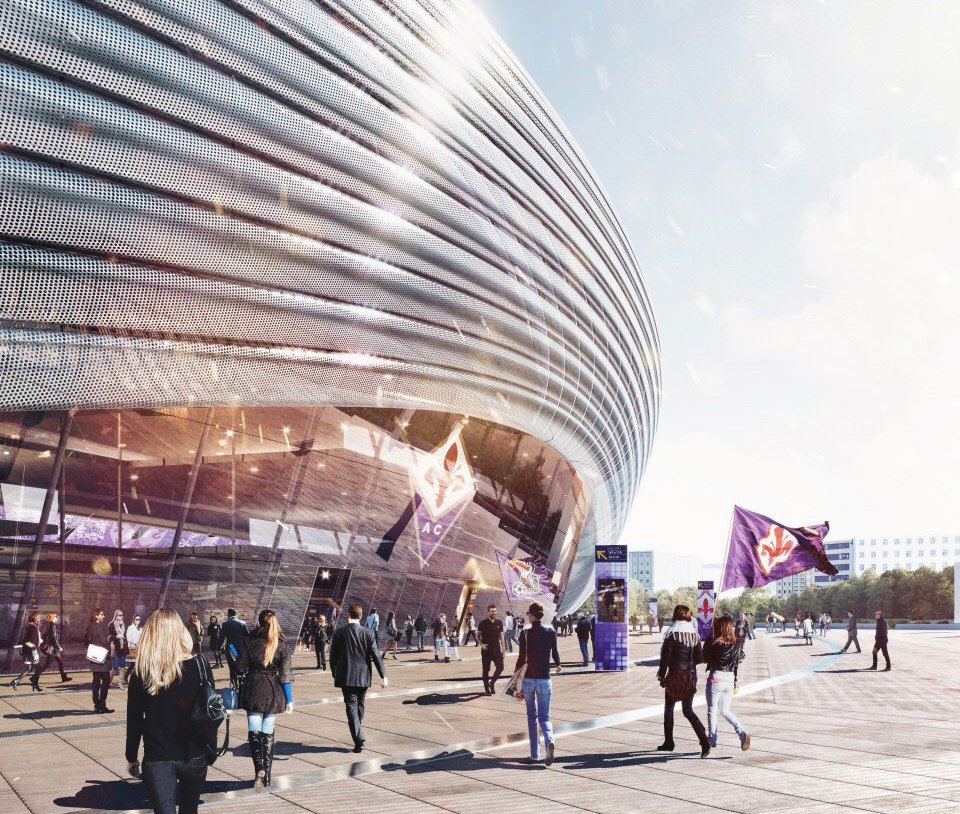 LED lighting will be used throughout the building to cut energy consumption and two other environment-friendly features are to be used: photovoltaic panels and rainwater collection system. Together with ancillary uses this should give the building the desired LEED Gold standard.
The stadium will bring a major shift in matchday experience, eliminating paper tickets and cash. Fans will be able to buy tickets, purchase merchandise and watch replays all with just their mobiles, thanks to the building's fast internet connection.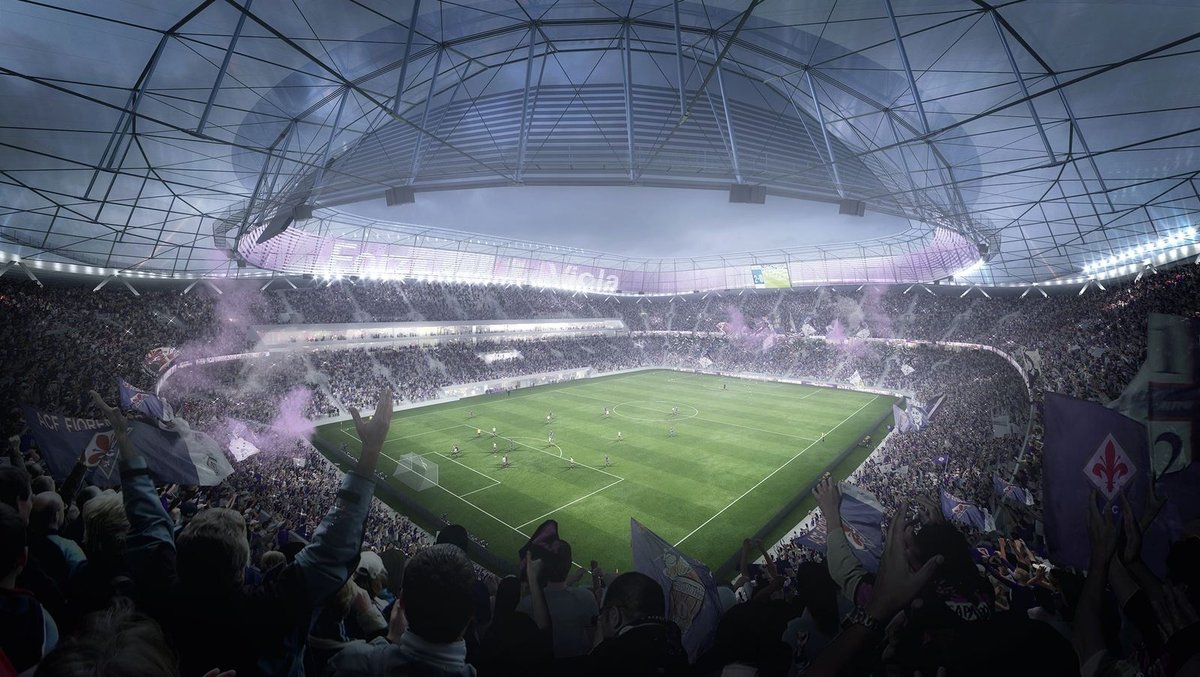 The seating bowl itself? We cannot help but think of Besiktas' new stadium, especially with quite similar cable roof structure, or at least similar in the supplied renders. A major difference between the two stadiums will be Fiorentina's more spacious bowl and significantly lower number of private boxes (48 compared to almost 150 in Istanbul).
Implementation is planned from 2019 onwards, after the Mercafir occupants relocate. From that point it should take 2 years and massive €420 million for Fiorentina to move in. Let's hope this time it happens!