Italy: Here's Cagliari's temporary stadium in more detail
source: StadiumDB.com; author: michał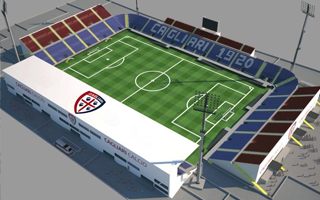 From the 2017/18 season onwards Cagliari Calcio will be playing at their… parking site. This is where temporary facilities will be set up within the next several months.
You may remember that Cagliari Calcio have an unusual plan of having two stadiums: one temporary, for the duration of the other one's construction works. They already have temporary tubular stands for over 16,000 people, bought in recent years, during their conflict over long-term use of Stadio Sant'Elia.
Now the temporary stadium plan has been greenlighted and is much clearer. The building, while indeed planned for roughly 3 years, will meet all crucial criteria to hold even Serie A games. Natural field, floodlights and 16,233 seats (of which 3,232 covered) make it a robust structure.
© Cagliari Calcio / Sardegna Ambiente
Planned to be located just beside Stadio Sant'Elia, the venue will also offer 10 skyboxes, complete press facilities and 4 locker rooms. It should take some 5-6 months to set up, though logistically it's not entirely easy. One difficulty is that parts of the temporary structure are currently in use within Stadio Sant'Elia and will only be available for transportation outside after the current season ends on May 28.
Once the €6-7 million project is complete (although a figure of €10 million has also been mentioned), Stadio Sant'Elia will become obsolete and its demolition can begin. Hopefully in 2020 it will become entirely replaced by the new football-specific stadium for 21,000 people, estimated to cost €55 million.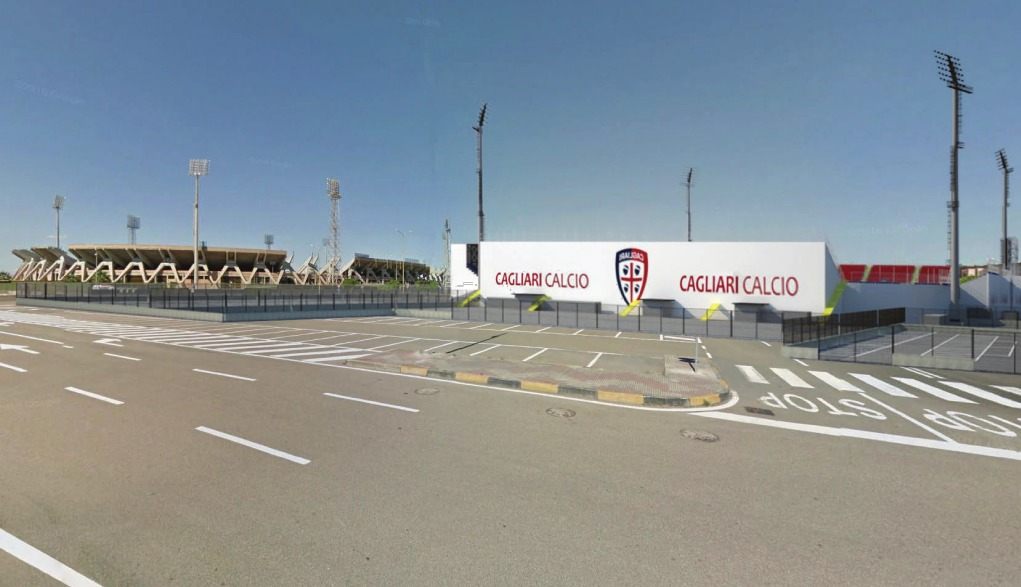 © Cagliari Calcio / Sardegna Ambiente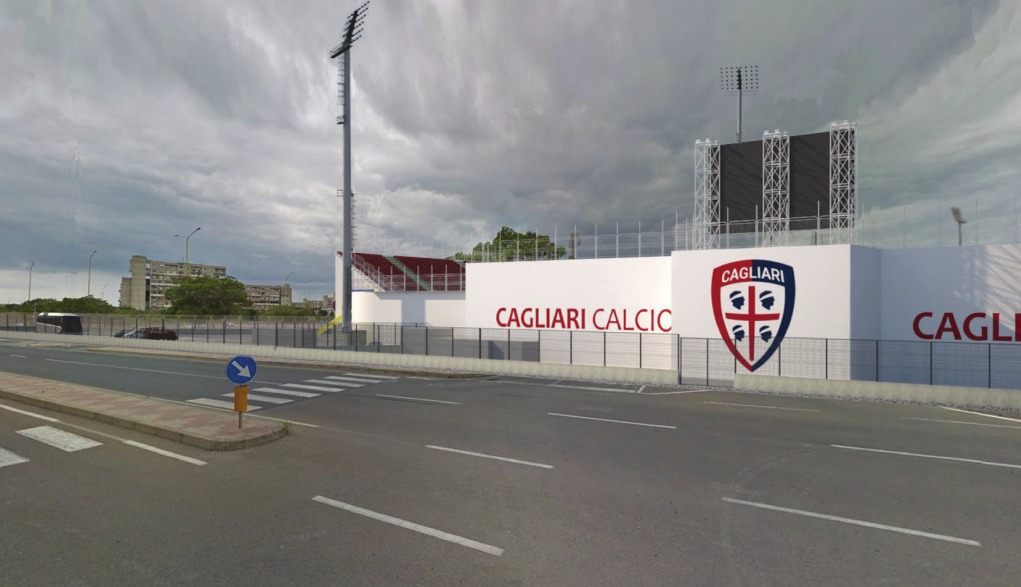 © Cagliari Calcio / Sardegna Ambiente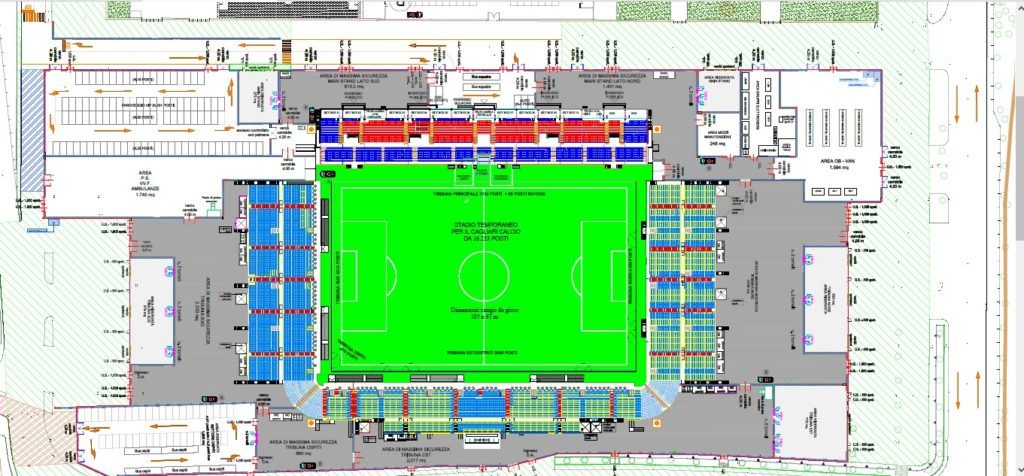 © Cagliari Calcio / Sardegna Ambiente