Italy: Cagliari will build a stadium before… building a stadium
source: CalcioeFinanza.it; author: michał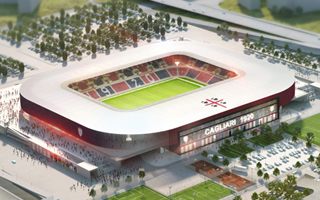 Yes, Cagliari Calcio will build two stadiums. One temporary, only for the duration of the second one's construction works. Both projects are now approved.
This week Cagliari city council again greenlighted the proposed new stadium. This time local zoning plan is amended to allow both the sporting and commercial uses. As decided unanimously by all 31 members present, Cagliari Calcio will also be able to build a temporary stadium until the new one is delivered. What does that mean?
You may remember that in 2012 the club bought a set of temporary stands and erected their own stadium in Is Arenas, outside the city. This was during their prolonged dispute with the city on what to do with aging Stadio Sant'Elia.
After both sides reached an agreement a year later, Cagliari returned to Sant'Elia, but built their temporary stands inside the old seating bowl. Now that they're about to demolish the entirety, the temporary seating will be dismantled and built again some 200 meters east, outside the old stadium. The operation will begin in spring of 2017 and should be done by August.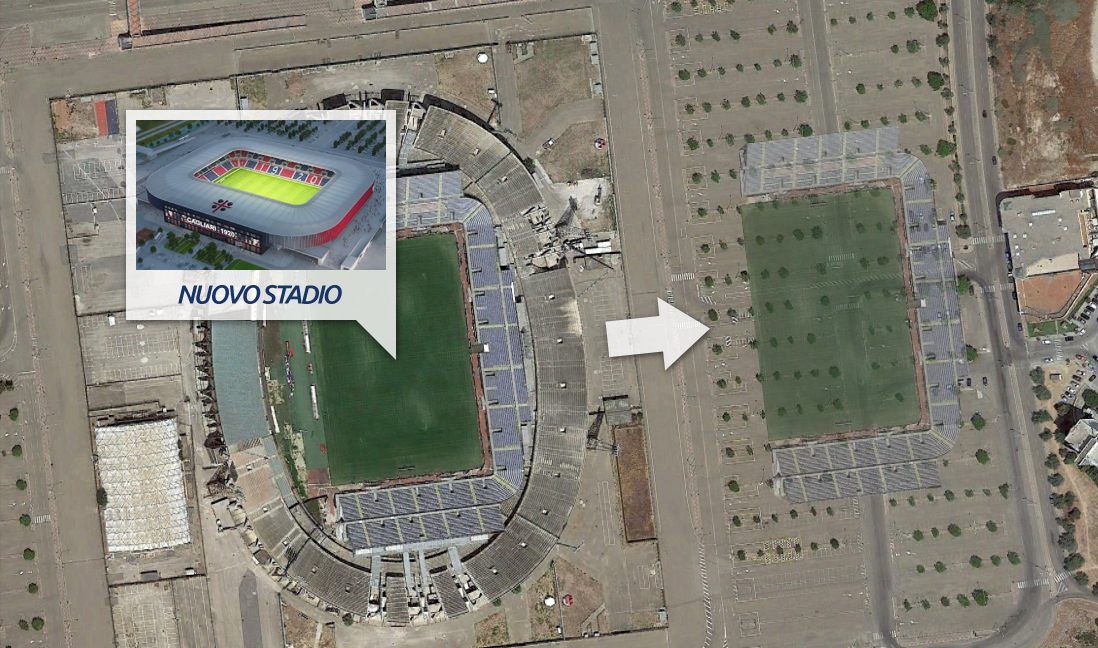 This way Cagliari will have a place to play league games from 2017/18 onwards (with 16,000 temporary seating), while Stadio Sant'Elia will be available for demolition after the current season. In the summer of 2017 construction of the new arena will begin.
Worth some €55 million, the new stadium will offer not only 21,000 covered seats, but also vast commercial and leisure spaces to ensure constant use and sustainable revenue not only on matchdays.
Cagliari Calcio hope they will be able to open their long-desired new stadium in 2020, when the club will turn 100 years old. This is also when the temporary stadium should be demolished and turned back into parking.