Washington, DC: Audi lands DC United naming rights
source: DCUnited.com; author: michał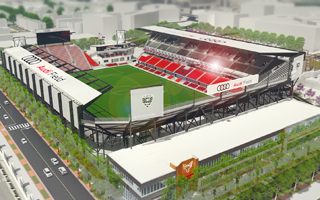 Audi Field – that's the name DC United new stadium will have when it opens in 2018. But while sponsorship is secured, construction still can't get off the ground.
DC United have just announced their naming rights partner for new stadium at Buzzard Point. Audi will become the sponsor as soon as the building is complete, which is now expected to be during the 2018 season.
Apart from the Audi Field name, no specific details of the contract have been revealed, but Washington Post understands the contract will last 12 years. United in turn called it one of the "largest in the league". By comparison, Los Angeles FC have recently signed a $100-million deal with Banc of California for 15 years.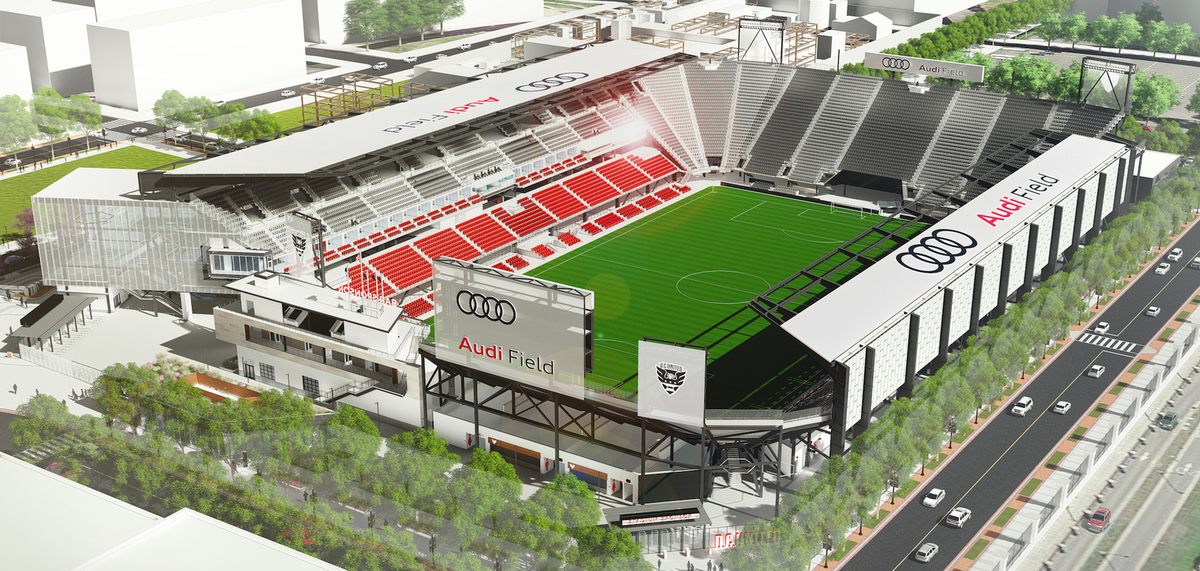 Partnership with Audi seems the more interesting because the stadium isn't even under construction yet. Sure, groundbreaking ceremony was held last year, but actual works are still waiting for the green light. That may come as soon as tomorrow, when D.C. Zoning Commission will conduct probably the final hearing on the stadium proposal.
United plan to break ground on Audi Field in the first quarter of 2017. The state-of-the-art facility will have a capacity of 20,000 fans and will feature 31 luxury suites, a bike valet, and 500,000 total square feet of mixed-use retail and residential space on site.
For Audi this naming rights deal is the second for any stadium worldwide. First one was built in Ingolstadt, the German home of Audi.