Washington DC: Clearing begins for DC United Stadium
source: WTOP.com / WJLA.com / WashingtonPost.com; author: michał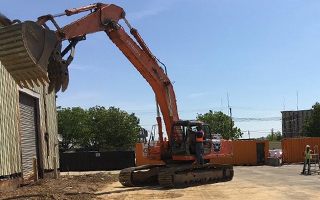 Washington mayor herself began the clearing of Buzzard Point, where the new DC United Stadium will be built in early 2018. Actual groundbreaking to follow within weeks.
By the time DC United move to their long-anticipated stadium it will be 22 years of the difficult tenancy at RFK Stadium. One of MLS's oldest clubs is now finally a step away from beginning construction of their first ever home as site clearing began.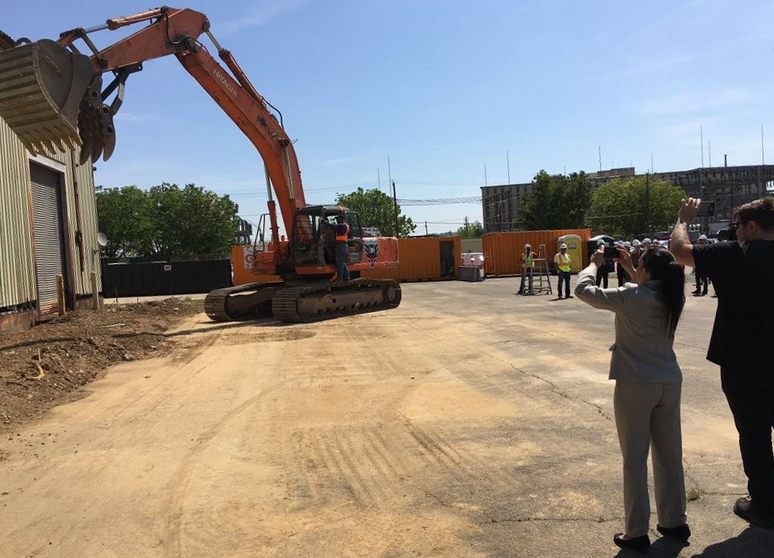 Yesterday in the morning mayor Muriel Bowser herself operated an excavator to tear down a piece of old warehouse at Buzzard Point. As agreed previously, the city contributes land to the project, which means actual construction won't begin until the site is cleared and handed over to DC United.
"We got the land. We're going to start the horizontal. We're going to turn over the site to the team to build a stadium and then we'll be playing here real soon," Bowser told a crowd of local leaders, team employees, media and fans.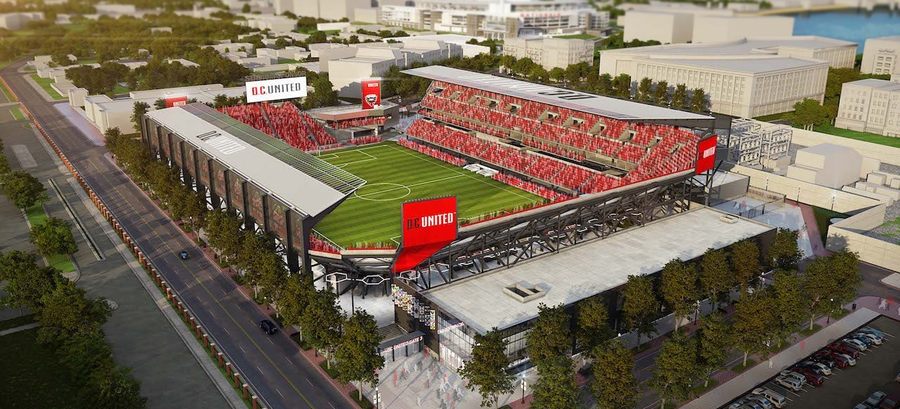 In late summer, when the area is ready, DC United will launch construction of their 20,000-capacity stadium. Though the project is funded privately, public expense is very significant, because Washington DC had to acquire several parcels to make the scheme possible.
Should everything go as planned, construction will last just 14 months, but may take longer. The goal is to have the stadium open before the 2018 MLS season.
Not everyone's happy
Some of local residents stood outside the groundbreaking wearing disposable dust masks and holding signs that questioned the environmental impact the project will have on the area. Also at question is who will get the projected 1,000 construction and hospitality jobs coming to Ward 6.
"We have a commitment to making sure this project is not only set within a neighborhood environment, but also helps people in this immediate community and neighborhood get jobs," said Brian Kenner, deputy mayor of planning and economic development.