Stadium of the Year 2016: Reason 16, Mosaic Stadium
source: StadiumDB.com; author: michał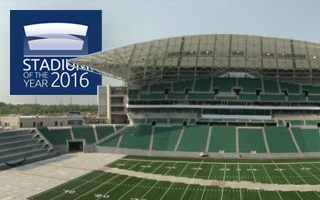 Canada hasn't been particularly known for captivating sports architecture in recent years, but projects like this one can change this image. Regina's Mosaic Stadium is the best new ground north of the US!
We've had several Canadian nominees in Stadium of the Year over the 7 editions and they've never done too well. That said, none of them was as interesting as the new Mosaic Stadium in Regina! With on-of-a-kind seating bowl and sharp design it stands out and deserves at least a fair look.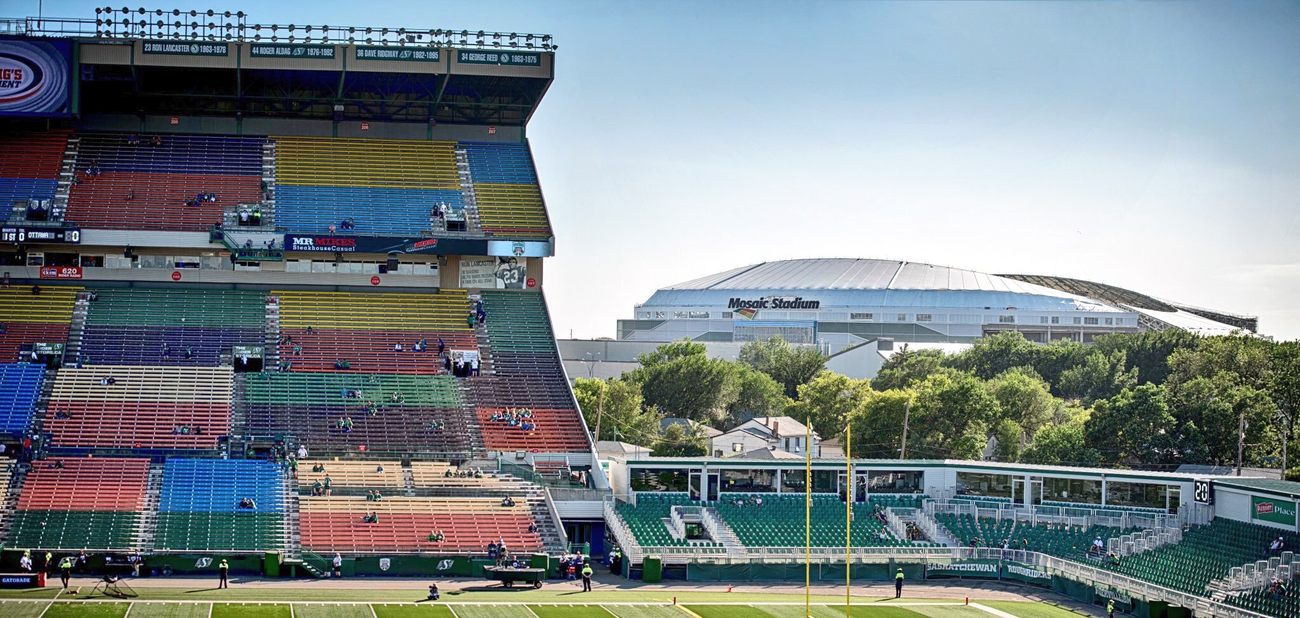 First of all, it's a great example of how to carry out transition between old and new stadiums. It was built while the old Mosaic Stadium was still in use and even better, fans were able to view the construction site during games, just 430 meters west. They thus got accustomed to it, it's almost the same location and even the naming rights is a continuation of what they used to know.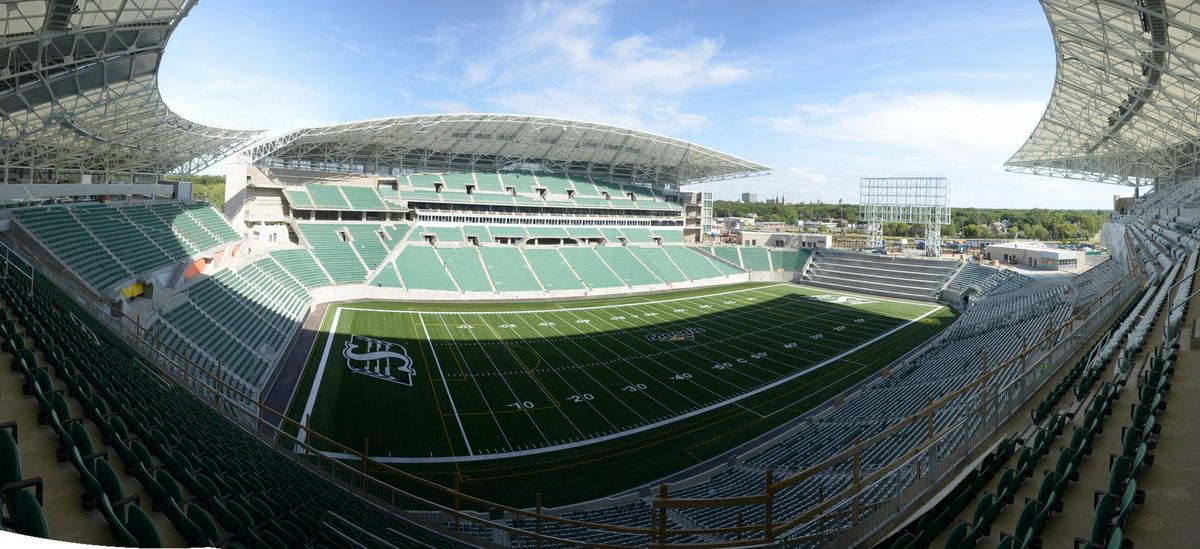 After initial study was conducted by Pattern Architects, eventual design was commissioned to renowned American practice HKS. This team created a robust seating bowl with almost 70% of spectators placed in the lower tier, largely sunken below ground level (10 meters). This puts majority of fans as close to the action as possible, especially considering inclusion of wider playing field for soccer use.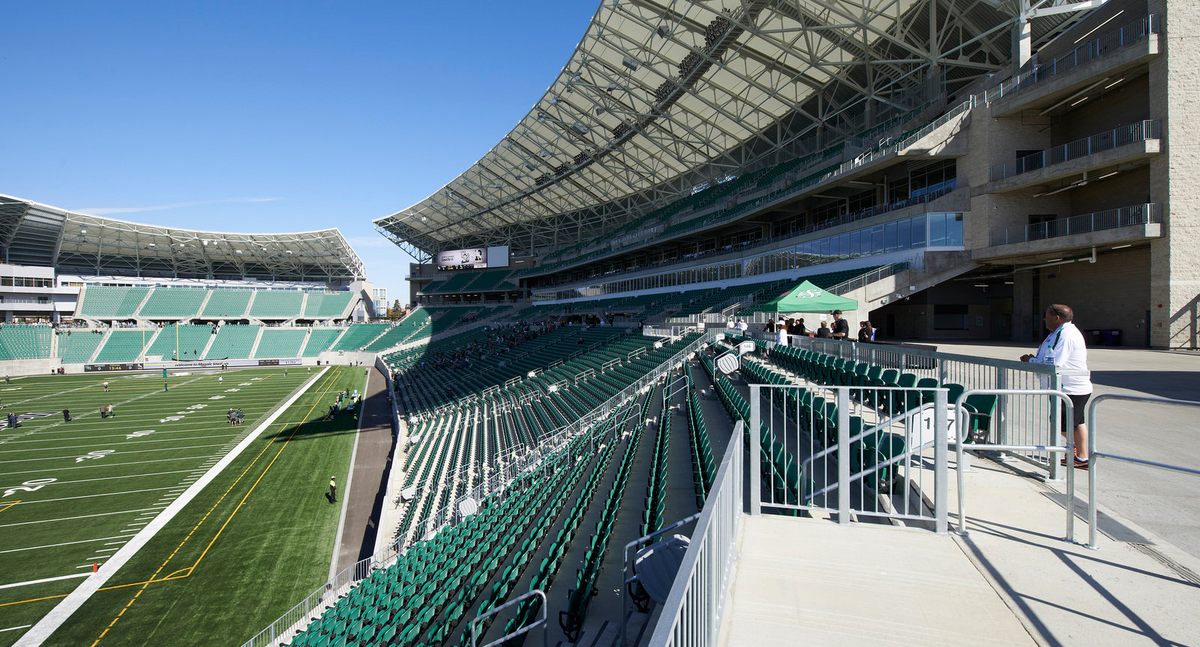 Starting capacity of the stadium was set at 33,000, with possibility of expansion to 40,000 for largest events. South side is largely open, which would have made the difference for natural playing field quality but since synthetic turf was installed there was no obstacle against installation of the giant screen dropping significant shade onto the Astroturf.
The stands are partially covered by a distinctively shaped roof, with membrane cover of 12,640 m2. This bent skin reaches peak height at 46 meters (or 56m above the sunken field level).