Oslo: Vålerenga show their new supporter plaza
source: StadiumDB.com; author: michał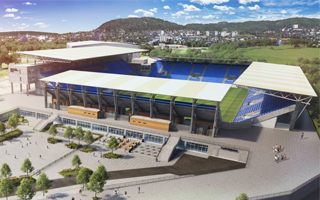 Oslo's biggest club presented their latest news regarding new stadium in Valle Hovin. Supporters will have a friendly plaza to spend matchdays and… every day at.
Vålerenga released image and information on their latest attraction for fans. A public plaza will be created for supporters behind the south stand of new stadium in Valle Hovin. With floor space 4,500 m2 it will be available throughout the week, welcoming fans with green areas and benches to rest on.
This of course is only the beginning. The plaza will include a playground for kids of all ages, grocery store, pub operated by the supporters association Klanen, as well as the new Vålerenga shop.
On matchdays this is where pre- and post-game life will take place but every day of the week fans will be welcome to visit. This is also where kids from local kindergarten and high school (notably: the high school being built into the stadium!) will spend their time daily.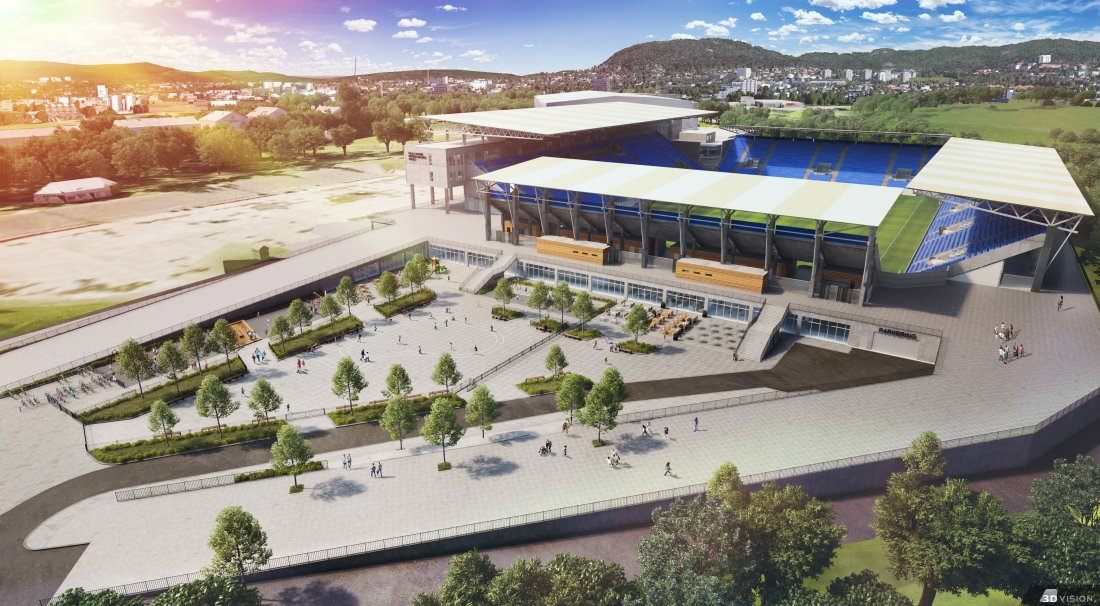 Article announcing this new feature was welcomed very warmly by fans, earning far more "likes" than regular news. And it's worth pointing out that Vålerenga are actively engaging their supporters in the stadium relocation project.
In October they invited everyone to submit their ideas of seat colours, offering every person a detailed plan of the seating to simply put colours onto. One restriction applied: no yellow is allowed, because that's the colour of derby rivals Lillestrøm.
The new stadium in Valle Hovin will open on September 10. The schedule is unlikely to change as construction works are going as planned. Vålerenga will leave the national stadium at Ullevål after spending their last two decades there.