New design: The snowdrift of Greenland
source: StadiumDB.com; author: michał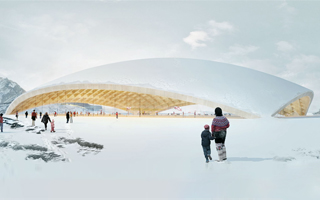 Greenland is pushing forward with new national stadium design. And it's quite a stunning one, created by one of the world's most renowned young architects.
They're not officially a country, nor are they recognized as a sovereign football federation. And yet Greenland have their local identity and aren't stopping in efforts to join UEFA and FIFA. No wonder, because their population is increasing.
That of capital city Nuuk is expected to grow by 30% by 2030. Sure, projected population of 22,000 is still hardly impressive, but it merits a proper football stadium. Now there is one on the horizon, already nicknamed the "Arctic Stadium". The metropolitan area of Sermersooq includes the stadium in its growth plan, along with two new large residential estates.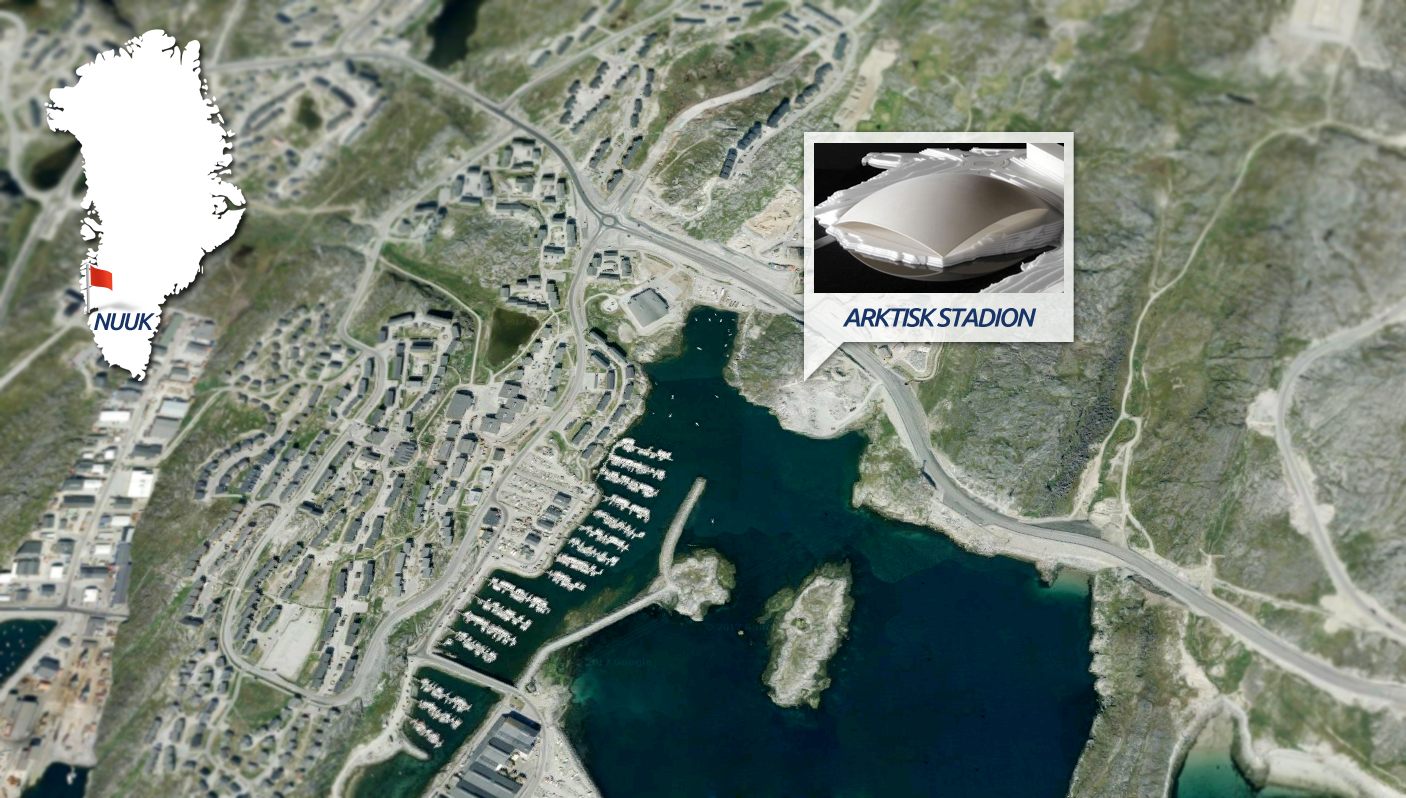 New national stadium of Greenland will be built in Nuuk, just beside local fjords. This means the current Nuuk Stadion will remain in use independently of the new one. Due to the island's harsh climate it will be entirely covered and weather-proofed. It's expected to give a semi-open feeling though, because no outer walls are planned, just glass.
This will not only allow pedestrians to see through the building but also offer a great view to fans, with the fjord's waters just behind the southern opening.

All spectator areas will be accumulated along the north side, where a grandstand of 10+ rows is planned. Accessible from street level, the stand will be entirely hidden from view of people outside the stadium.
Its roof is the landmark feature. A self-supporting wooden dome will gently descend towards the water (south) and touch the ground only in the corners, making it very lightweight visually. When covered with snow, it should smoothly blend with the surrounding landscape despite being one of the largest buildings in town (footprint of 14,600 m2).

This uniquely designed stadium is the work of Bjarke Ingels Group, awarded for their projects around the world. In football terms Ingels is just beginning, but his beginnings are truly stunning as the Nuuk Arctic Stadium is the second one after Washington Redskins' new design. In Greenland alone the stadium is his second design after new national gallery, to be built almost beside the domed football ground.