Rio de Janeiro: Legend shamed, look at Maracanã
source: Globo.com; author: michał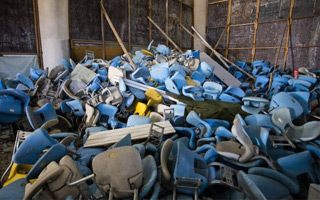 It's just three years after a lavish and controversial redevelopment and Brazil's most famous stadium is now looking shockingly bad. And no-one wants to admit guilt.
It's been on the headlines of Brazilian media for the second consecutive day, ever since Globo visited Maracanã on Wednesday. Other journalists cannot enter the stadium now and they arrange coverage from outside of even helicopters. Because what was shown is quite shocking. Below is a brief explanation of what you're seeing.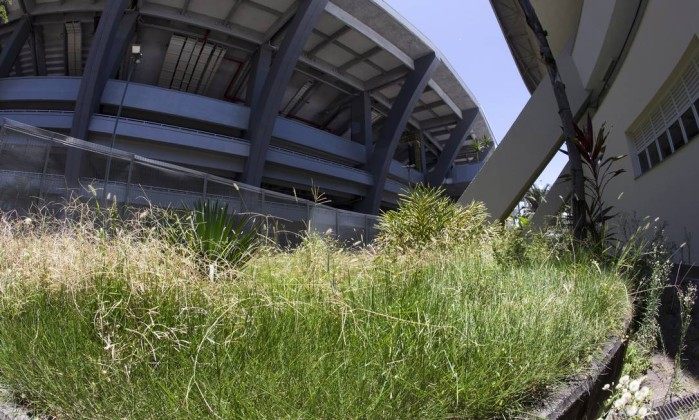 © Guito Moreto, Globo
Weeds overgrowing the area are a minor problem but when they're accompanied by immense amounts of litter, broken glass and other objects, it's clear that no maintenance has been carried out for a long time. Not as long as you might think, though, it's probably a matter of several days with one big event than weeks.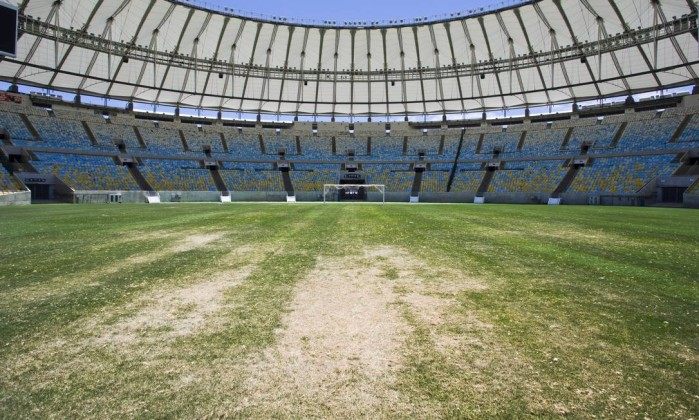 © Guito Moreto, Globo
How old do you think this field is? Well, it was laid in late October, already after the 2016 Olympics, in order to hold several football games. The last one, an all-star friendly, was held here on December 28. Afterwards light was turned off and that's it. Literally, that's the last day anyone took care of it. Due to power shortages irrigation doesn't work and the company in charge of the field isn't working, left uncertain as to who is in charge of the stadium at all.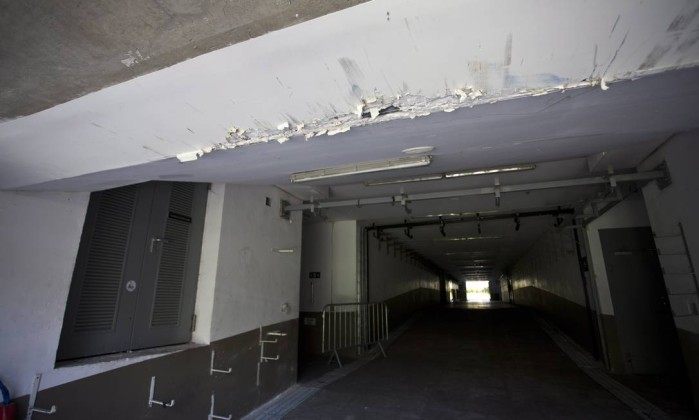 © Guito Moreto, Globo
After the all-star game no maintenance seems to have been done, garbage, spilled drinks and mould are quite common throughout the stadium. But forget the mess, it seems Maracanã has been undermaintained for a longer time. Paint falling off, holes in walls, broken windows, cables and electric fixtures ripped out, etc. Even worse, a lot of equipment is missing, especially in the premium areas. Furniture, TVs and other elements are either misplaced or damaged, sometimes beyond salvage.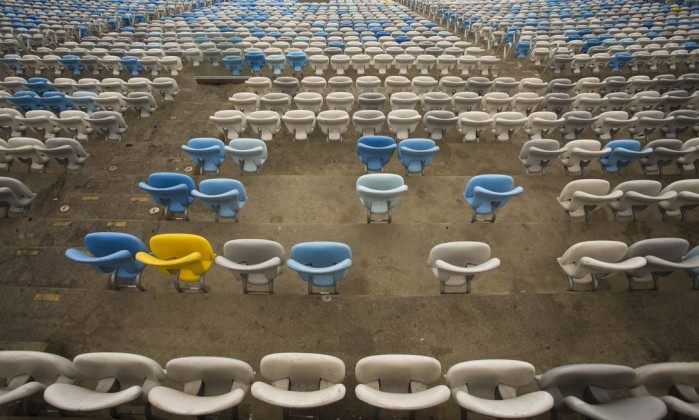 © Guito Moreto, Globo
The seating layout is perhaps most of a mess. A total of 7,000 seats are either missing or are wrongly placed. As far as we managed to establish, the problem predates Rio's recent Olympics. According to the organizing committee, up to 10,000 seats were missing ahead of the tournament and the layout did not meet IOC standards. After several alterations the yellow-blue mosaic is destroyed, seating for disabled fans moved to sections without wheelchair access, while hundreds are simply dismantled and…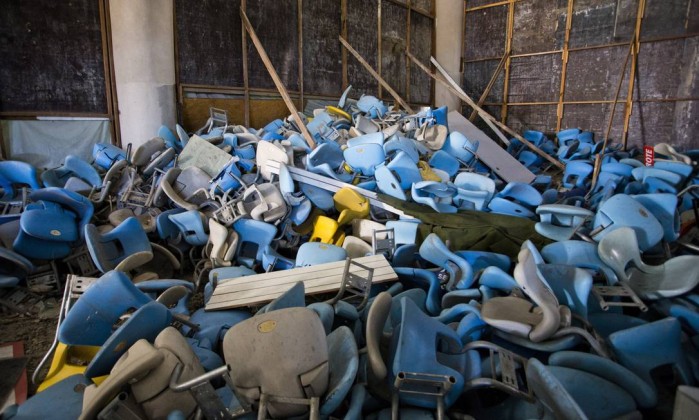 © Guito Moreto, Globo
Yes, here they are. Stored in extremely unprofessional manner they await return onto the stands. And cleaning, as the entire stadium indeed, currently used most commonly by stray animals. Interestingly, Maracanã has been used for several football games after the 2016 Olympics and some of the seats were mounted back, except… in wrong order. Numbers don't match which, along inferior standard of the venue overall, prevented clubs from charging fans the regular fees, especially in some hospitality areas.
How did it come to that?
As you might expect, majority of the current mess is the outcome of last year's Olympics. Maracana SA, the company operating the stadium, handed it over to the organizing committee and is still yet to accept its return. It's common for mega events like these to cause additional wear and tear as massive amounts of equipment are transported in and out (both the opening and closing ceremonies were held here), so some damage is obvious.
But while Maracana SA accuse the organizers, they return the favour. The Rio organizing committee argue they didn't take control of a properly maintained stadium in the first place. They assure of R$2 million spending just to bring Maracanã up to event standards. The company acknowledges it owes repairs to the stadium, but will not agree to take all blame.
This version seems the more likely that Maracana SA has been trying to abandon the stadium for some time now. It proved to be far from the business opportunity the private company were hoping for…
Who will make it right?
At the time of writing this it's unclear when the mess will be cleared and Maracanã's glory reinstated. While it's owned by the state of Rio de Janeiro, public authorities show no interest in taking over and managing it. Instead, Maracana SA was asked to negotiate with two consortia who are interested in making Maracanã financially viable again.
The candidates are Lagardère and BWA (France/Brazil) and CSM, GL Eventos and Amsterdam ArenA (England/Brazil/Netherlands). Talks are expected to reach a conclusion in February.
Flamengo's ultimatum
As we already wrote, Flamengo is interested in becoming the anchor tenant of Maracanã. Not on their own, but they already signed an agreement with CSM, GL Eventos and Amsterdam ArenA. At the same time the team assured that selection of the second company as preferred operator will result in "Rubro-Negro" leaving the stadium for good.
While "Fla" are said to be examining a privately owned stadium, they already have a place to stay for even several years, if necessary. They 'inherited' a smaller venue left by Botafogo, which is temporarily expanded even to meet Copa Libertadores standards.