London: Latest developments at London Stadium
source: StadiumDB.com; author: michał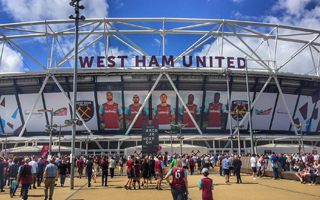 It's been a busy time for West Ham's new stadium. Criticised for increasing costs, it's also close to hosting the 2019 Cricket World Cup and expected to further boost WHU revenue…
Recent days saw dozens of headlines regarding London Stadium, both positive and negative. Below is an overview of the most important issues raised around Premier League's newest venue.
West Ham's revenue booster
It's expected that relocation to London Stadium will increase WHU's revenue by £20-30 million per season. Already before moving the club reached record high of £144 million, becoming Europe's 18th richest club according to Deloitte's Football Money League 2017.
Having seen five consecutive seasons of growth, the Hammers are now bound for the sixth, regardless of their rather disappointing record in Europe and league during the 2016/17 campaign.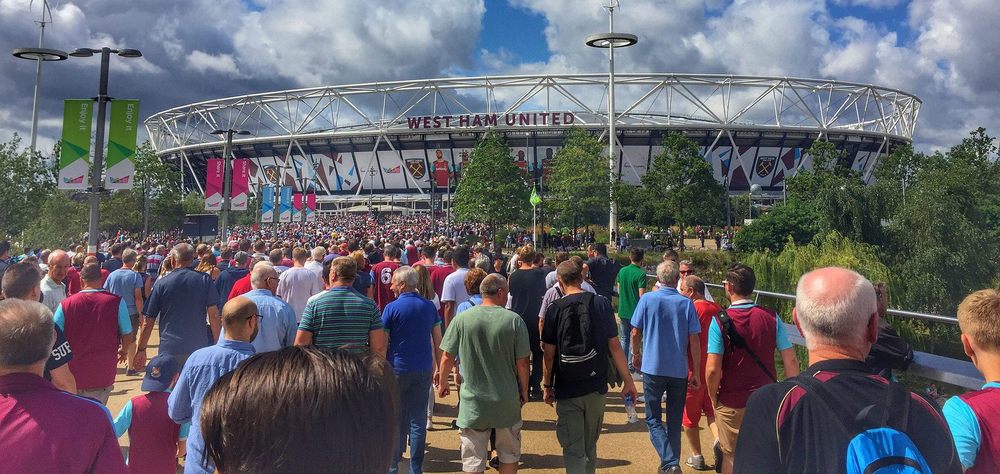 © TheBallisRound.co.uk
Another major tournament
Proving the stadium's versatility, London Stadium was approved for the 2019 Cricket World Cup. Not a host venue yet, but this means an opening for such move. Its playing field size with retracted stands should be sufficient to hold games, while capacity of 60,000+ makes it one of England's best options for the tournament.
The move, which is strongly supported by the ICC, is an attempt to use the 2019 tournament to attract new audiences to the sport and produce the best games possible. The venue is also being explored as a possibility to host a stand-alone opening ceremony.
Criticism not stopping
During the recent BBC One "Inside Out" show conservative London Assembly member Andrew Boff said: "As far as I can see there is no end to taxpayers' money being used to prop up this white elephant — they've been effectively given this stadium and the taxpayer is paying for it. The money is mounting up. I wouldn't be surprised if we get rid of a billion on this thing."
While West Ham's contribution to the stadium remains at £15 million, final cost of initial construction and following conversion is still unclear. At this point it's already beyond £800 million and may increase further. In February the official inquiry into stadium's financing is expected to begin, ordered by new mayor Sadiq Khan.
© TheBallisRound.co.uk
Efforts to boost atmosphere?
One of the reasons for criticism was West Ham's atmosphere at London Stadium. Conflicts between sitting and standing fans, actual brawls and confrontations between home and travelling supporters were seen since the venue opened for domestic games.
Now West Ham are opening up the chance for visitors to boost atmosphere by bringing larger flags. As of now supporters were only allowed to bring flags of 2x2 meters, now they can display larger ones, though each has to be approved by the club (assigned to specific season ticket holder, flame retardant and depicted in official correspondence with WHU no later than 72h before a game).
West Ham's CEO Karren Brady also announced new measures to improve stewarding at the stadium, which experienced several high-profile cases of supporter unrest in the early months of the season.
Europe's 2nd largest screen ready
It's been in place since late 2016 but only now has been described in detail at SportsVideo.org. London Stadium's external LED façade is the largest of its kind in the UK and 2nd largest in Europe (contrary to claims by stadium operator and WHUFC).
The massive marquee measures 13.9 meters high by 81.2 meters wide providing a spectacular digital canvas with flexibility to highlight a plethora of messages to people attending events or passing by the stadium.
With the tilted nature of the display, content created in a traditional manner would look stretched out and curved. Daktronics worked to create templates and content creation guidelines to help the venue and their creative team produce great looking content that accounts for the natural curve of the display.
For latest casino bonuses click here. To enjoy slots follow this link.