Switzerland: Lipo Park opening in February 2017
source: FM1today.ch; author: michał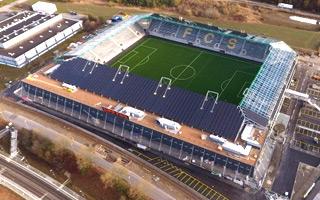 The latest stadium in Switzerland will be ready for the very first game of FC Schaffhausen in 2017. But a new safety issue is raised as the project is nearing completion.
If the stadium is being built in Switzerland, you can guess it will be covered by photovoltaic panels. And indeed it will, as you can see in the aerial photo below. It was taken several weeks ago, now works are much more advanced and we can easily say that the new stadium for FC Schaffhausen is almost ready.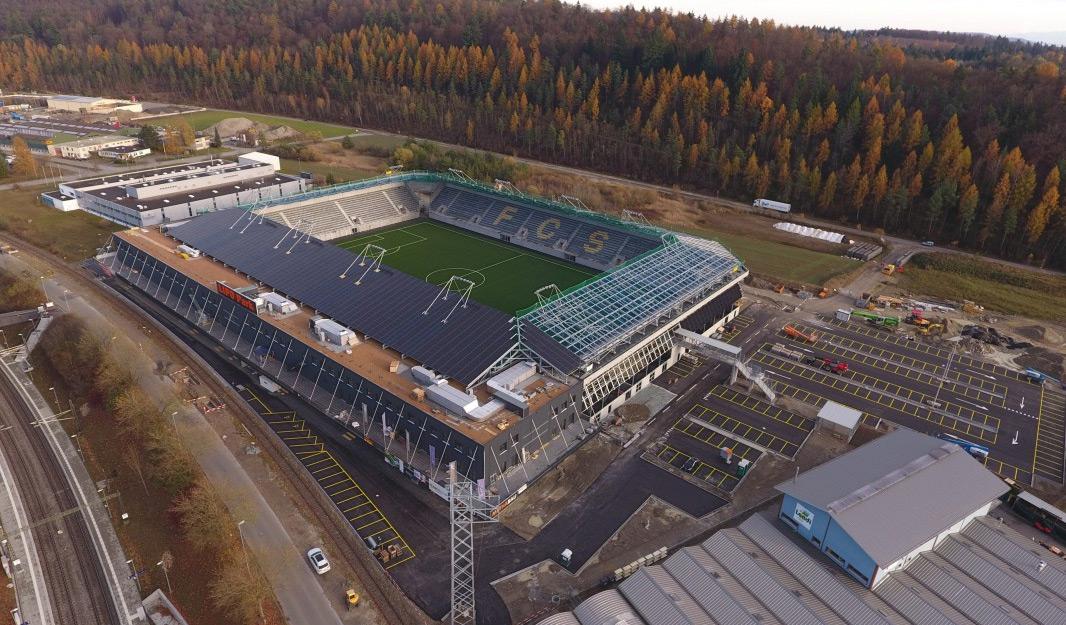 © LipoPark.ch
With the commercial name Lipo Park, the building will be able to accept visitors in early 2017. The retail and office part of it isn't entirely leased yet as Ritter Immobilien still lists several spaces as available for rent. But in structural terms the multi-use pavilion attached to the stadium in the north is ready to welcome businesses inside.
The football part of Lipo Park is also nearing completion. The synthetic field and 8,000 seats are installed as toilets and catering facilities are being delivered behind the stands. FC Schaffhausen can begin the countdown to opening, which is planned for February 25 or 26, when FC Winterthur are coming for their 2nd league game.
As preparations are entering final stages, a new safety issue arises. The stadium will be served by Herblingen railway station, which has platforms underground. And this is where concerns come in as the platform serving fans is only 2 meters wide. With high-density use (like a big away supporters contingent) this may become problematic, especially combined with limited evacuation capacity. So far the issue has no long-term solution.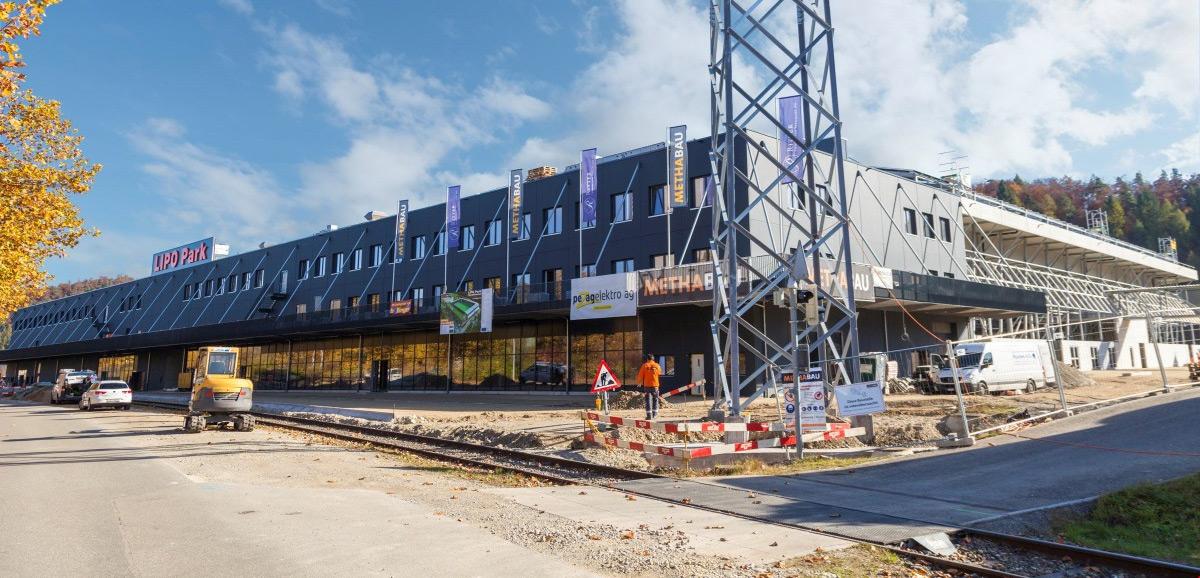 © LipoPark.ch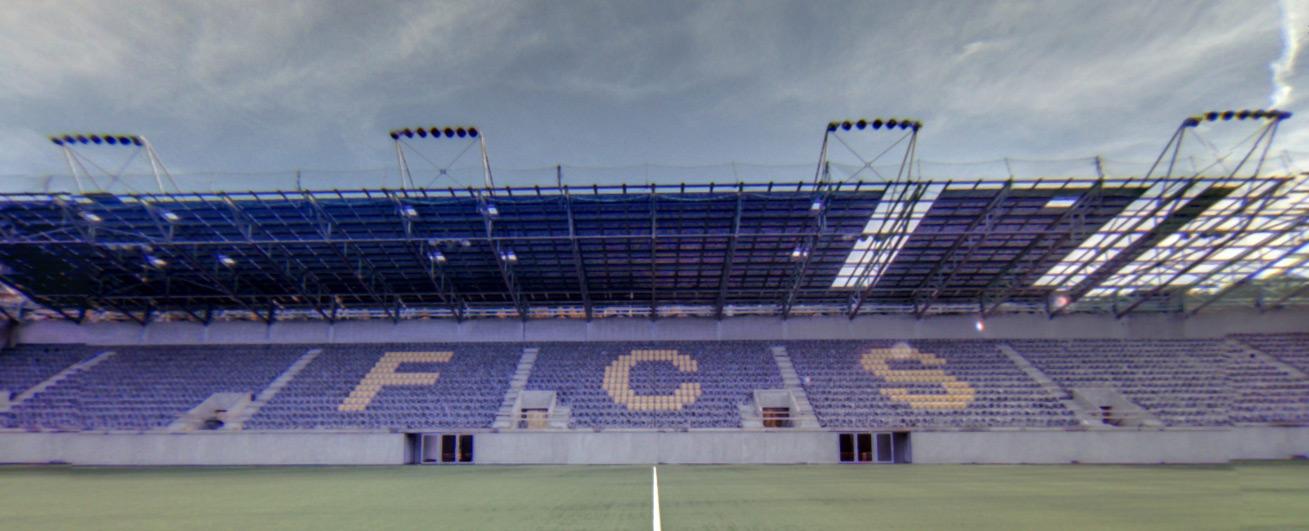 © LipoPark.ch