Switzerland: Small stadium, but a large solar plant
source: EKS.ch; author: michał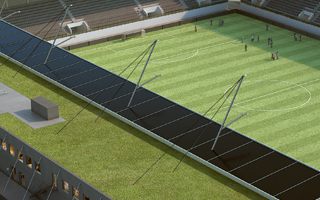 You don't have to build a large stadium to have a large power plant on top of it. Another major project in Switzerland will see a vast solar power plant placed on top of medium-sized football ground.
On Monday a significant contract was signed in Schaffhausen, Switzerland. Power supplier EKS will lease the entire roof of future stadium in town for 25 years.
There are several ways in which this deal is unique. First of all, the stadium isn't even operating yet. Opening is planned for early 2017, while the solar power plant will be ready already in November (installation to start in July).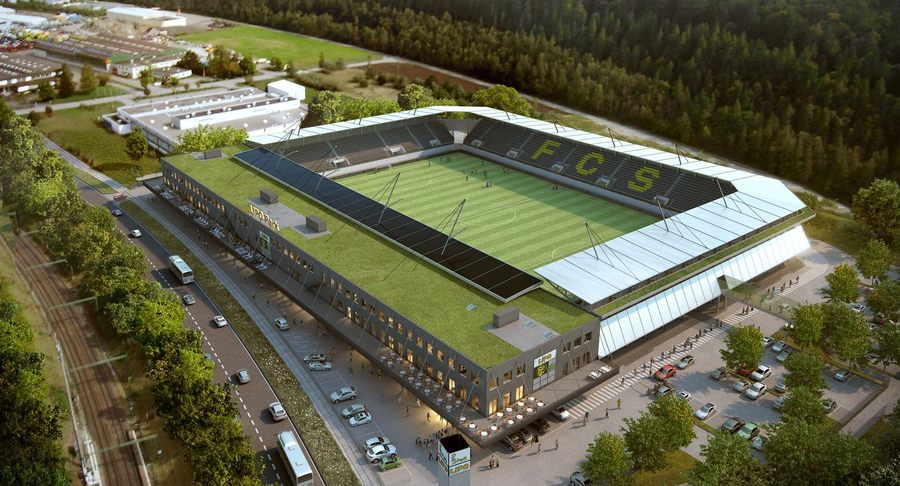 Another rare feature is the scale compared to stadium capacity. With just over 8,000 people inside, the stadium will have just under 8,000 square meters of photovoltaic panels (exactly 4,918 modules). Also, the energy won't be used by the stadium itself, only a small portion will be used internally, the rest is to go directly to the grid.
The new solar plant will be larger than any similar installation in the entire canton of Schaffhausen in northern Switzerland. It will produce 1.2 GWh of clean energy per year, enough to power 270 houses.
While it sounds impressive and is very much so compared to any stadium-associated power plant, it's not enough to be Switzerland's largest system of the sort. This title is reserved for the incredible 16,000-square-meter installation at Tissot Arena (supplying up to 500 households).