New design: Second best stadium of Upper Silesia?
source: StadiumDB.com; author: michał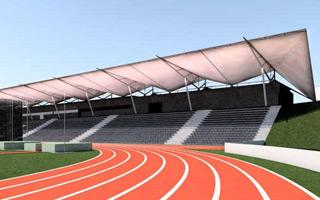 Not for football in this case, it's time for athletics in Poland's most populated region. Katowice University of Physical Education might get Upper Silesia's second best track and field stadium.
We covered the never-ending reconstruction of Stadion Śląski, Poland's second largest and by far most legendary stadium. We've also informed you that Katowice is planning a smaller football-specific stadium for their top team GKS. Now there's one more major project planned in the area, this time for athletics.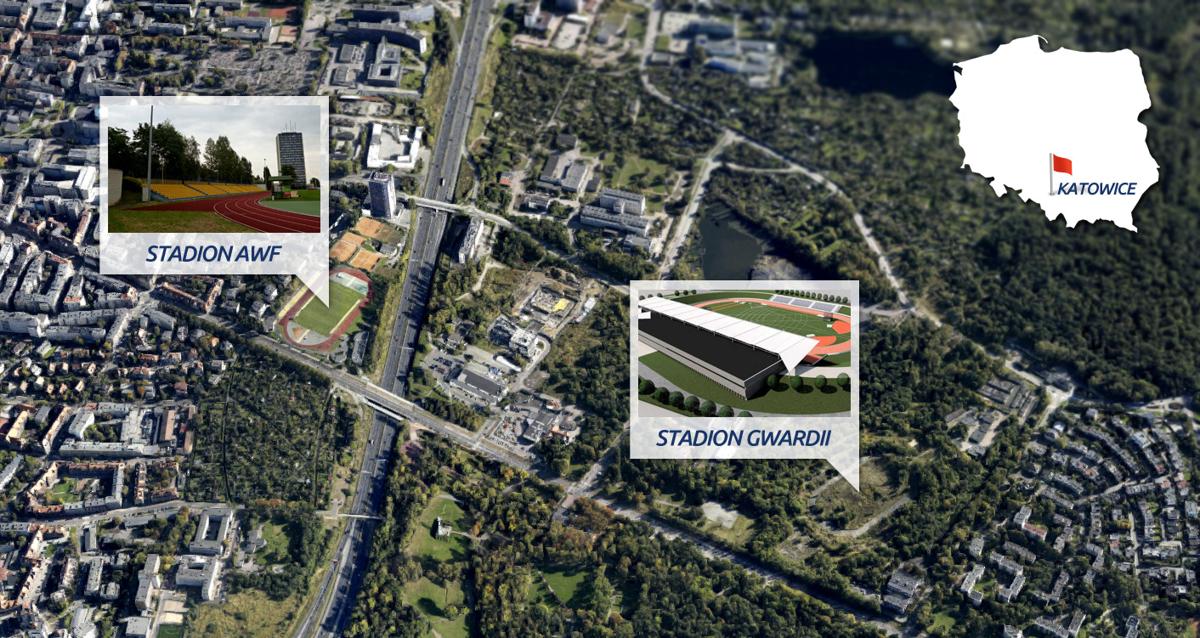 New stadium for the Katowice University of Physical Education (AWF) is planned not in the place of the old one, but some 700 meters south, in the place of abandoned and ruined Stadion Gwardii. The present stadium is to be demolished and its land either offered to local authorities or sold to a private investor.

The new building will have two grandstands. Main one, fully covered, is expected to hold 3,400 people, while the opposite terrace will have 1,400 seats.
Along the main stand a covered indoor hall with 100m running track will be built, allowing the stadium not only to hold daily training regardless of weather, but also be Katowice's only stadium able to hold Polish championships in athletics. It might serve as a football stadium if needed, but is not intended for such use.

The entire scheme is expected to cost 40 million zloty. Parts will be covered by AWF and the city of Katowice but the largest contributor should be Poland's Ministry of Sports and Tourism with up to 50% of the budget. For now the priority is settling the issue of land ownership under the proposed stadium and once the project is feasible a bid for ministerial funds will be made.