Poland: Katowice announce new stadium plan
source: StadiumDB.com; author: michał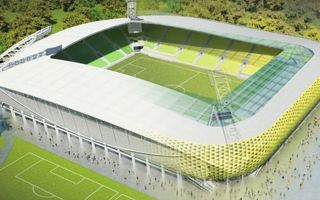 Half a year after local elections the new authorities of Katowice confirmed new stadium ambitions. But the scale is modest – 12,000 instead of previous 21,000 capacity.
Today vice-president of Katowice in Polish Upper Silesia region confirmed the city will build a football stadium for GKS Katowice. After three months of consultations with supporters the city decided to stick to its own plans and build a stadium for 12,000 people with an option to expand by 50%.
Fans aimed at securing a 18,000-capacity from the starting point, but in the end had to settle for a compromise. That compromise means Katowice have to secure design possible to expand easily by the additional 6,000, if demand grows sufficiently. However, vice-president Krzysztof Mikuła did not specify what point should be reached in attendance to prompt the upgrade.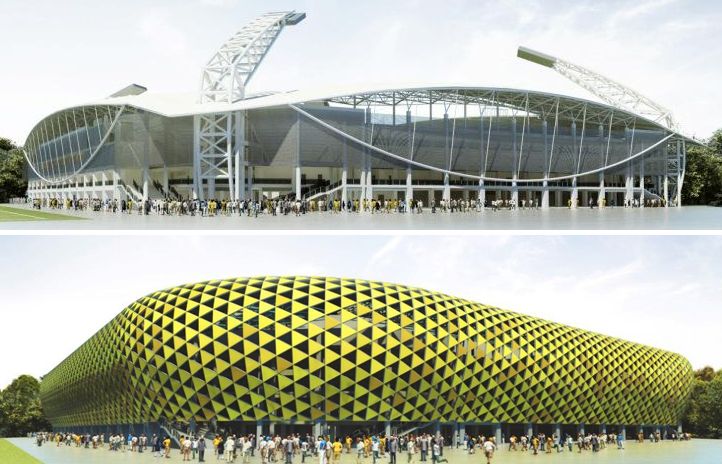 Initial time frame of the project suggests 2015 will be dedicated to feasibility and financing, while design competition will be held in 2016. The new stadium should be built in 2018.
History of broken promises
The announcement was welcomed with many bitter reactions as GKS supporters are used to being misled by local authorities. Former president Piotr Uszok didn't only promise them a new stadium. He went as far as to commission several concepts, all of which ended up in the garbage bin. Two last concepts envisaging a 21,282-capacity stadium can be seen above.
A decade of promises had cost Katowice nearly 5 million zloty ($1.4m / €1.25m) in design costs alone. Then there's the cost of temporary upgrades of the current stadium before actual construction begins. Floodlights, away section, seats, even roof sheets over the main grandstand were replaced only for what is believed to be a few years.