New design and construction: Finally a move in Macedonia
source: StadiumDB.com; author: michał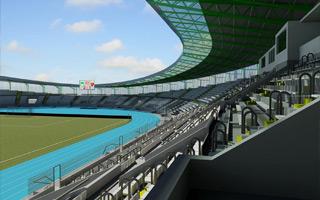 It's one of the country's most important stadiums and yet it had to wait for roughly a decade to get any of the promised redevelopment works. "Miraculously" they begin just before the elections…
Macedonia is holding its parliamentary election on Sunday and it just so happens that works t stadiums in Prilep and Bitola are beginning now. While it's been the subject of irony from supporters, at least in the case of Bitola it's the outcome of much longer preparations, not a short-term appeasement.
For supporters of Pelister the preparations were far too long. They've been promised a modern stadium back in 2008 and launched their "Sakame Stadion" campaign (Waiting for the stadium) in 2013 to put some pressure on local authorities. You may say it worked as the official design was presented in 2014, more detailed documentation prepared in 2015-16 (though plan was downscaled from 12,000 to under 10,000 seats) and finally in autumn the construction tender was done.
While in 2014 it was expected that the first phase would cost €4.5 million, now (despite the downscaling) it's priced at €5.4 million. This is the price offered by Granit, one of Macedonia's leading construction companies. They're now proceeding with demolition work.
© Bitola
Granit now have 17 months to level the old northern grandstand and build a new one in its place. It will become the largest part of the revamped Stadion pod Tumbe Kafe, accommodating both the media and VIP guests and becoming the largest section of the ground with 4,764 seats. It will also have three floors of facilities behind, providing office space for Pelister and rooms for players and officials.
In further phases the south side will be renovated and both ends in the east and west are to receive curved stands for 1,234 people each. Together with the renovated existing south stand the stadium will hold 9,907 people in a rather unique layout with crescent-shaped new stands and the south one standing out.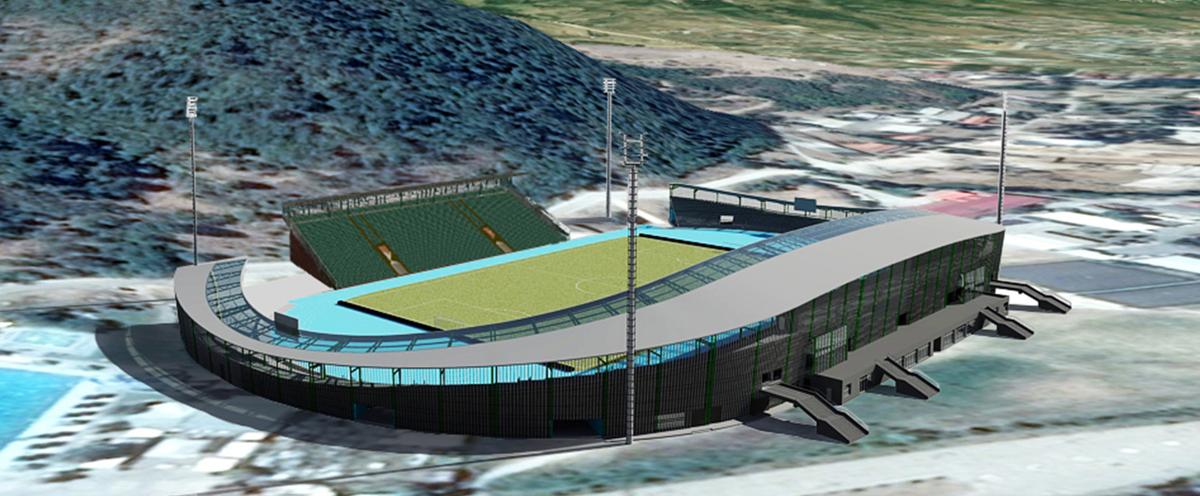 © Bitola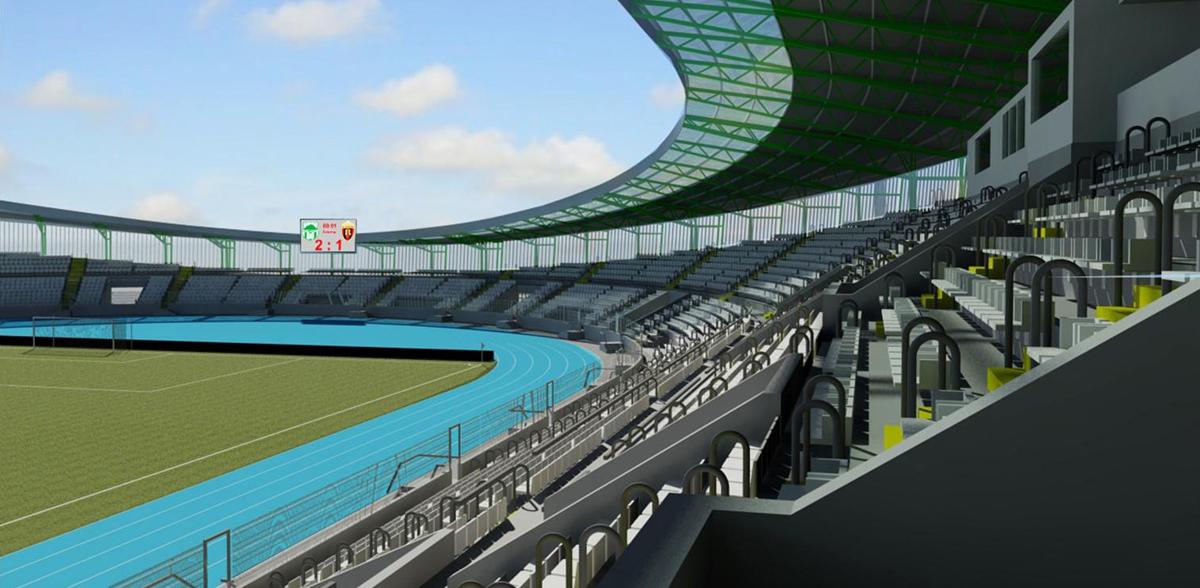 © Bitola
Small addition from Kichevo
While we're visiting Macedonian stadiums rarely, we took this occasion to add more than just photos and renders from Bitola. Tonight also the municipal stadium in Kiczevo joins StadiumDB. Not a modern one or particularly relevant with its 3rd league tenant Napredok, but just look at the view they have!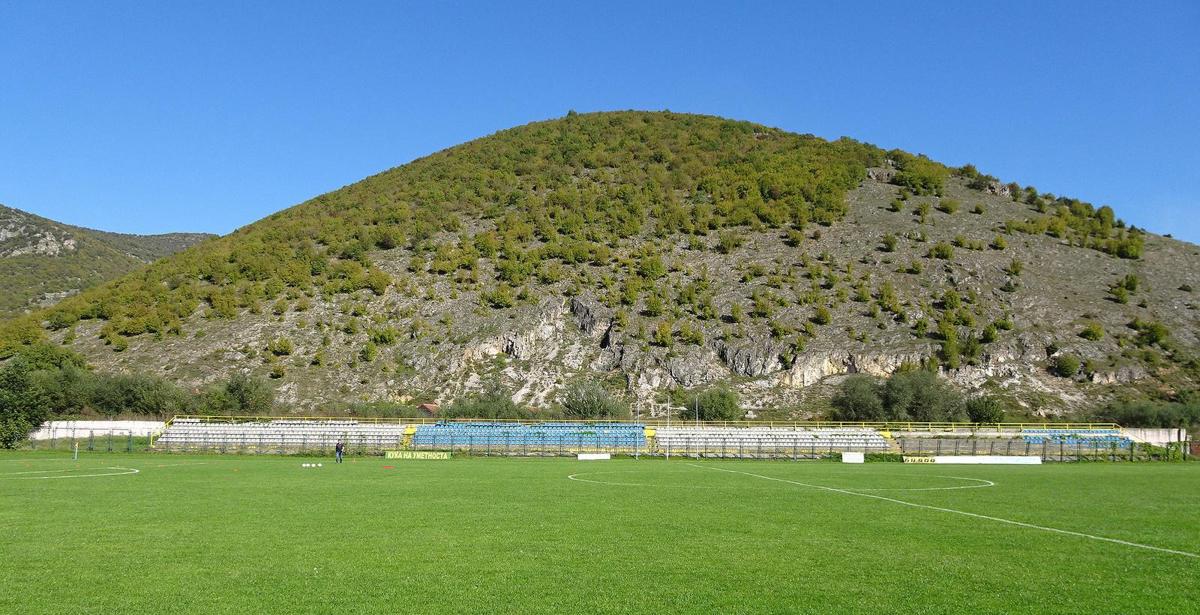 © Groundhopping Merseburg