Macedonia: "Waiting for the stadium in Bitola!" And waiting…
source: StadiumDB.com; author: michał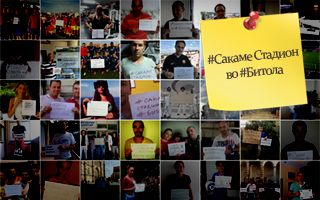 This stadium should not be approved for professional use by players and fans. But it is, because there's nothing better to host games. No wonder the outraged fans have been appealing for changes for a year.
"We're strongly determined to have a good stadium in Bitola", said mayor Vladimir Talevski in February this year. During that very same press conference he assured the project documentation would be finished soon. Architect Predrag Andonov reportedly went through 11 variants to come up with the optimum design.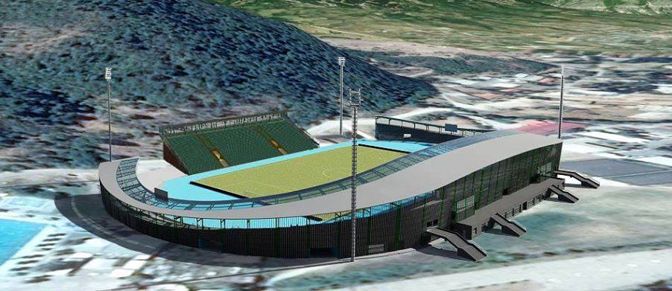 According to these revelations construction tender should already be under way by now, while construction should begin next year. But that's not the case. Design work is hardly finished, so the construction tender wasn't launched.
That's no surprise for Pelister Bitola fans, who heard almost identical promises in 2012. Back then the same mayor assured them that design would be ready in 2012, while groundbreaking would take place in 2013. Stadium size of 12,000 was also identical to one promised recently.
Meanwhile, the situation is indeed dramatic, because the existing Stadion Pod Tumbe Kafe shouldn't be approved for any professional football games. Despite plans to include the existing south stand in the redevelopment plan, there was no effort whatsoever to renovate terraces now overgrown with weeds. Below you may see the infrastructure supporters and players (!) use on a weekly basis.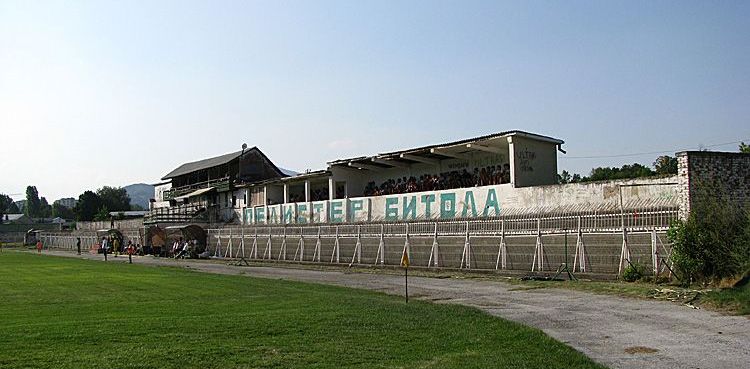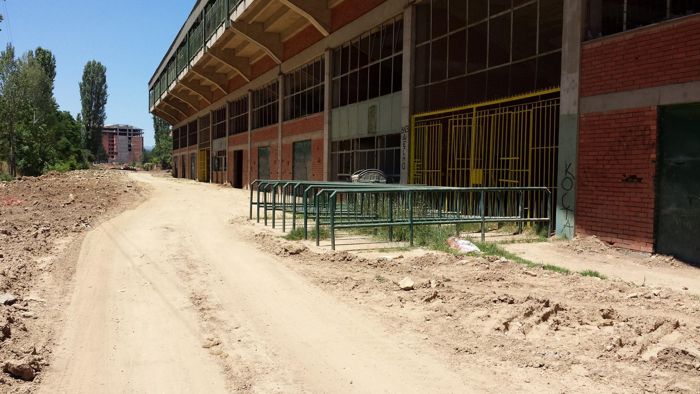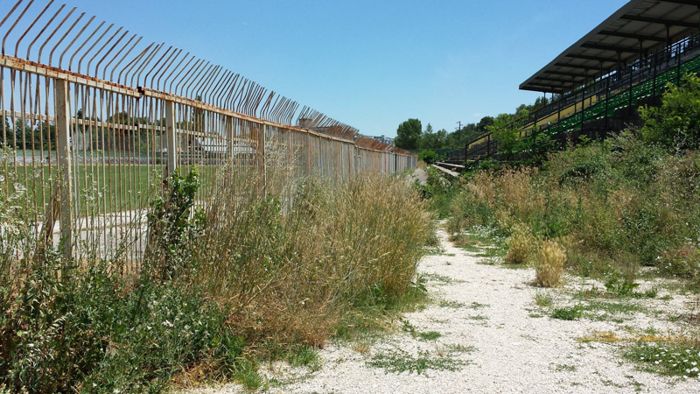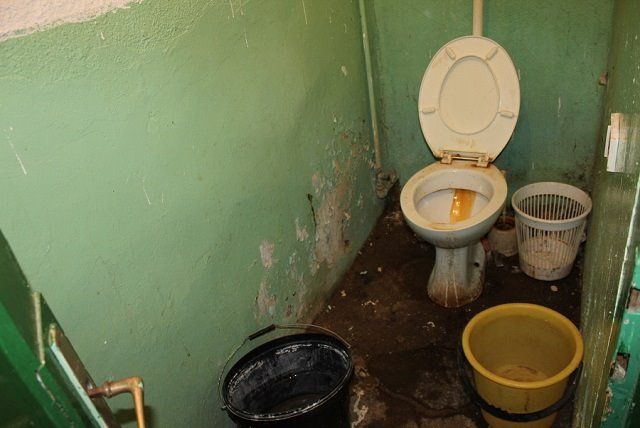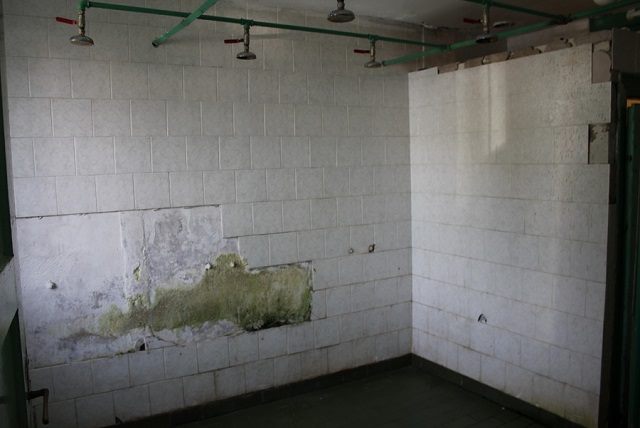 No wonder the fans of Pelister got fed up with empty promises and last year launched a campaign to keep the mayor aware of what he promised. Exactly one year ago yesterday they demonstrated in central Bitola and later used the slogan "#СакамеСтадион во #Битола" (We're waiting for the stadium in Bitola).
Since then the motto was used on hundreds of occasions, by fans, citizens and representatives of the Macedonian diaspora around the world. Photos of regular people holding the message on paper can are published among those from famous sportsmen (most notably Goran Pandev and Gonzalo Higuain), reporters, celebrities, officials and football clubs from Macedonia and beyond.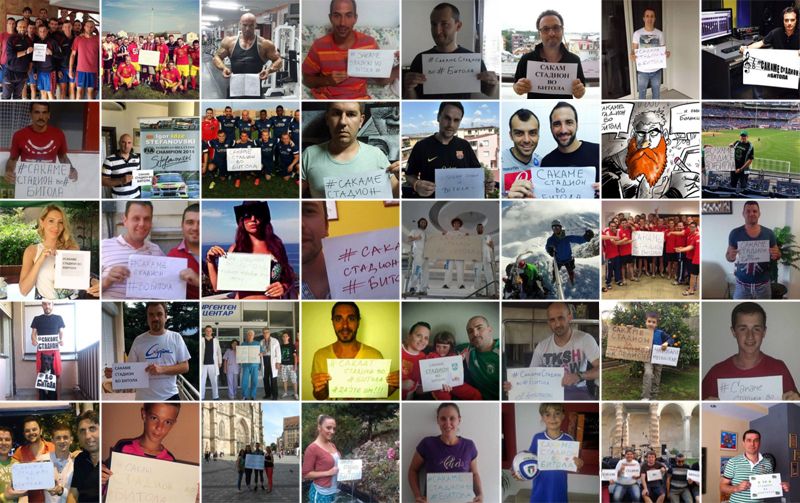 To make it more embarrassing for the mayor, even footballing archrivals of Pelister, FK Vardar Skopje, released comment about how they're waiting for a new stadium in Bitola. Even more, the Vardar fanatics Komiti presented a large banner saying "Bitola deserves a stadium".
And seeing that the fans of Pelister were again misled by the mayor and no progress can be seen about the stadium redevelopment, we too decided to remind Vladimir Talevski that you shouldn't make promises that you cannot keep. And that no-one should use a stadium like the current Tumbe Kafe.