France: Montpellier to get new stadium in 2022
source: Ouest-France.fr; author: michał
France's recent champions Montpellier Herault will relocate to the other end of the city as authorities plan a 25,000-30,000 seat stadium.
During Wednesday's press conference the mayor of Montpellier Philippe Saurel announced the city will build a brand new stadium. Not in the place of Stade de la Mosson, quite the opposite. In fact: literally the opposite as the proposed site is located on the other end of Montpellier.
While the selected location may not be final, placement of the stadium south east of the centre is most likely. There it will stand along the A9 highway and near a new TGV railway station.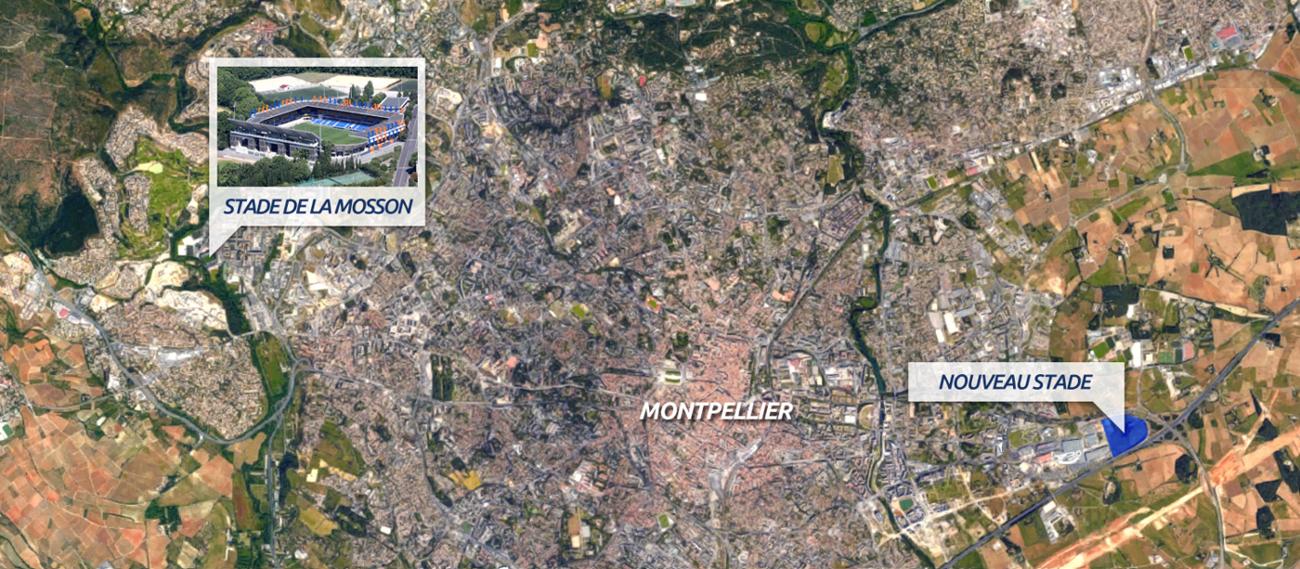 Feasibility study will be carried out in 2017 and the suggested capacity is 25,000-30,000 covered seats. Erecting stands that big should cost around €120 million.
Financial model is yet to be decided, but Montpellier will most probably not use PPP, very popular in France. As mayor Saurel suggested, the mode in which contractors build and operate a stadium while being subsidized for a couple decades is not preferred. Montpellier are hoping for help from the French football association FFF who already support the project.
Reconstruction of the aging Mosson, despite having been on the table for three years, was abandoned. Not only would a partial upgrade cost €47 million, the stadium's location itself is a major problem. In recent years Mosson was flooded twice and no-one wants to insure the building against future flooding as it lies just several meters away from water.