Montpellier: Damages grow massively in second flooding
source: MHSCfoot.com; author: michał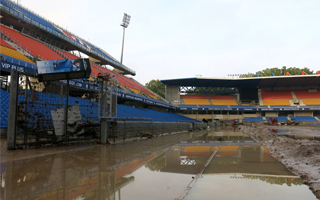 Within just a week Stade de la Mosson was flooded for the second time, now much more severely than last week. No home games will be played for weeks.
It's been a week since Montpellier Herault published photos from their stadium's first flooding and a new wave came through Stade de la Mosson. This time the wave exceeded 3 meters in height, reaching as high as to the 11th row of stands. The ground level was destroyed including the ceiling.
When the club discovered the desolate state of Mosson, its playing field was covered with a thick layer of mud. Light excavators were brought immediately to save the turf from re-laying. But it's certain no games in October will be played at home. Three grounds are taken into account as alternatives: the municipal rugby stadium, Nimes and Istres.
Montpellier Herault have already cancelled their 40th anniversary as recovery from the damages will take months. Some systems require complete replacement, all of the ground floor has to be recovered an equipped, just like infrastructure to maintain the stadium, nearly all of which was destroyed.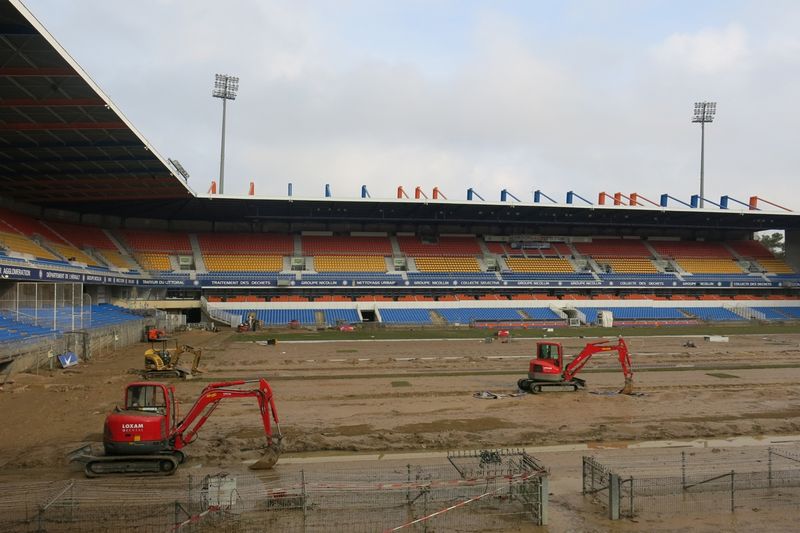 © Montpellier Herault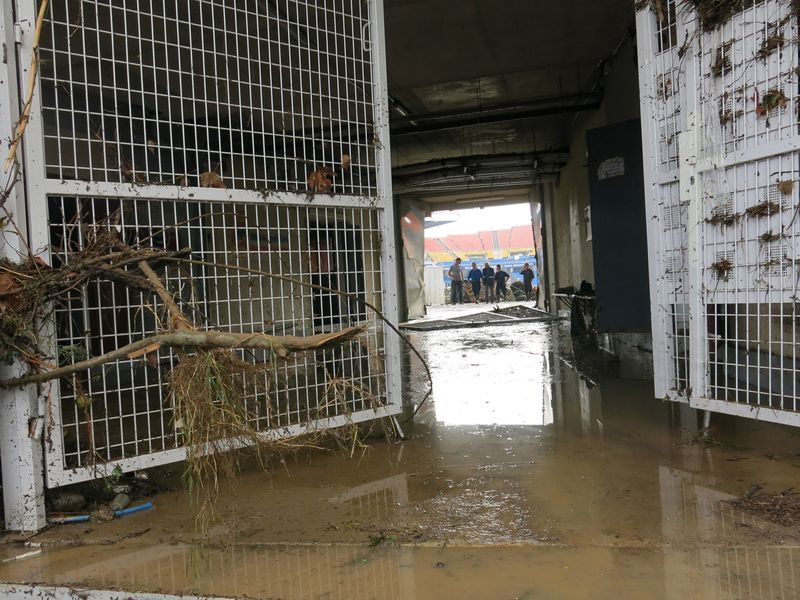 © Montpellier Herault
© Montpellier Herault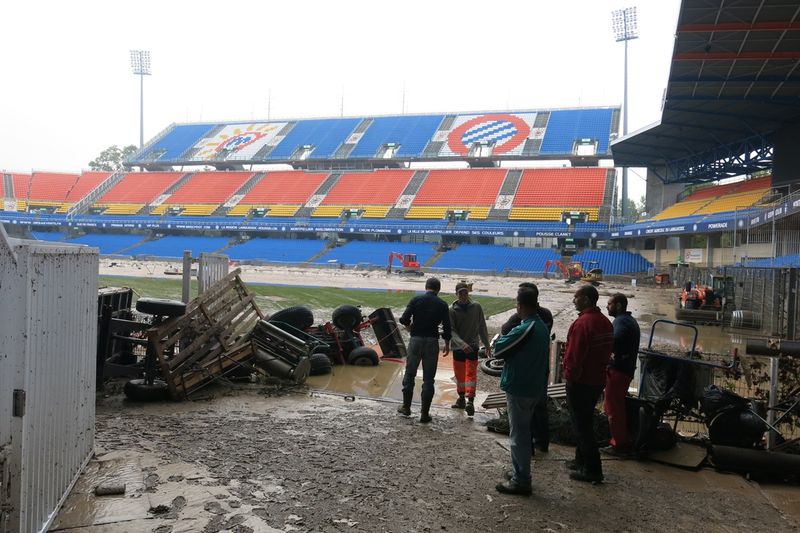 © Montpellier Herault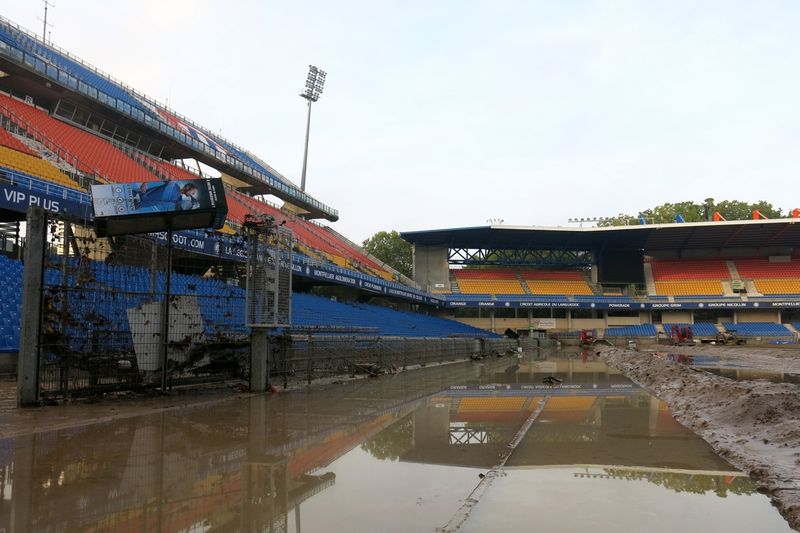 © Montpellier Herault