Poland: Contracts signed, new details from Stettin
source: StadiumDB.com; author: michał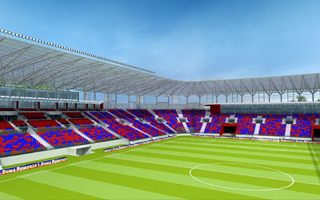 On Monday authorities signed contracts necessary to finish design works for the new Stettin stadium. We also know the time frame and budget, even if not too detailed yet.
Yesterday the president of Stettin, chairman of Pogoń football club and the main architect behind municipal stadium reconstruction met to sign two important contracts. The city and architect Janusz Pachowski agreed upon altering the design to include a fourth stand instead of three. Meanwhile Pogoń obliged to cover the price of this redesign, estimated to be app. €200,000.
This mutual understanding finally ends a 3-year saga of conflict between the city and its football community. Pogoń and their supporters were strongly against complete reconstruction of the stadium in its proposed shape.
Back in 2013 it was suggested that it would remain a horseshoe with east end open and the west one strongly curved, keeping fans up to 40 meters away from the field. After prolonged deadlock the municipality agreed to reconfigure the curve and make it somewhat more "rectangular". In the end, in September of this year, Stettin also gave way on the open east end, agreeing to a fourth stand being built there.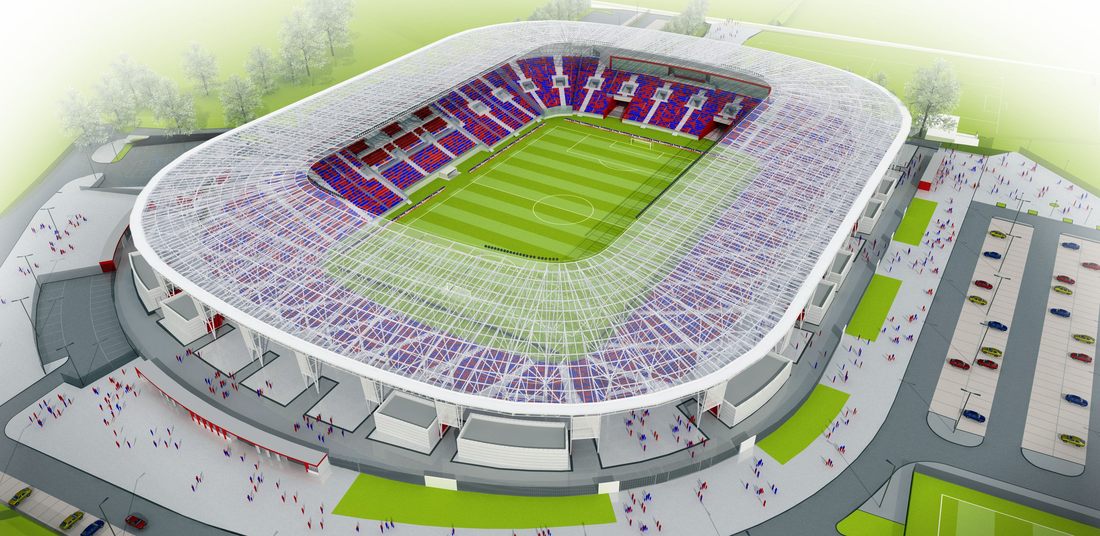 While this brings planned capacity from 18,000 to 22,368 seats, it's also extraordinary that disagreements over the stadium lasted for nearly three years. Had there been proper consultation ahead of time, Stettin could have had a stadium by now.
Design works on the amended concept should end in June 2017, while planning permission and tender proceedings are expected to end with contractor selection by the end of 2017. Once contractors enter, they will be given 36 months, though authorities hope for a faster construction process.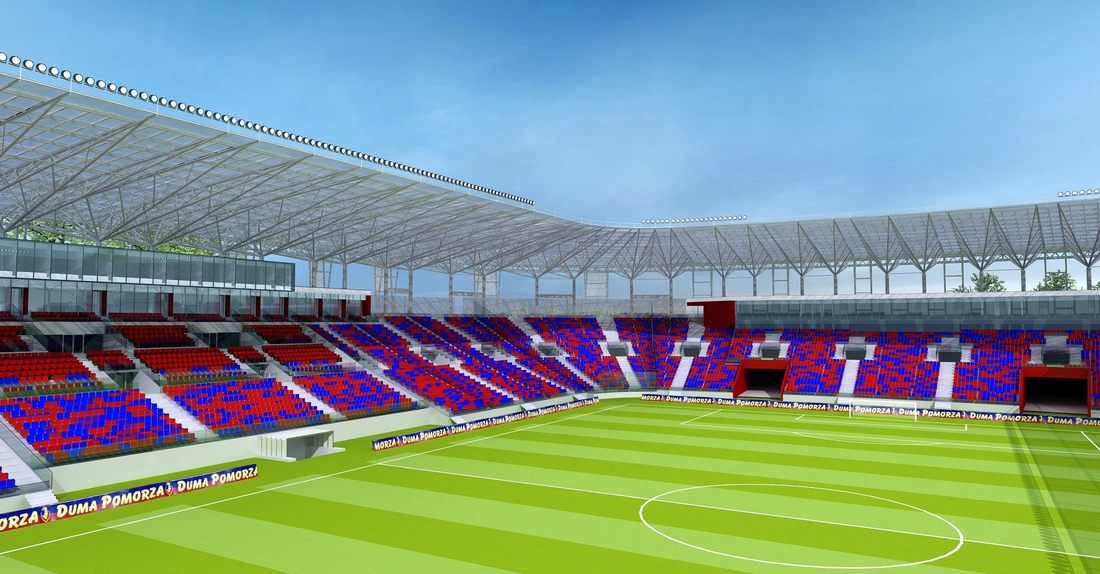 That might prove challenging, because Pogoń don't have an alternative stadium to play in. That's why throughout the process the field and at least one stand has to be available. By late 2020 or early 2021 they should enjoy the full capacity, in accordance with their ambition to reach Europa League.
Along with capacity increase, the new stadium will also become more expensive. While the cost was estimated at just over PLN 50 million back in 2013, now it's expected to reach PLN 180-200 million ($44-49 million). The increase is immense, but extent of alterations explains it.