Norway: Student housing at Brann stadium in 2019
source: Aftenposten.no; author: michał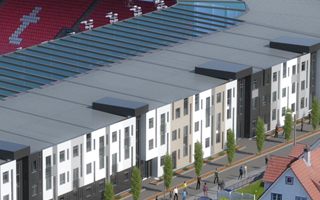 Groundbreaking will take place within a year while opening is planned for early 2019. Norwegian Brann will then house 300 students in their new south stand.
During yesterday evening's meeting with supporters officials of SK Brann confirmed the planned stadium revamp is progressing. "The municipality is in favour, basically everyone is on board. We might begin construction in winter next year", said CEO Vibeke Johannesen.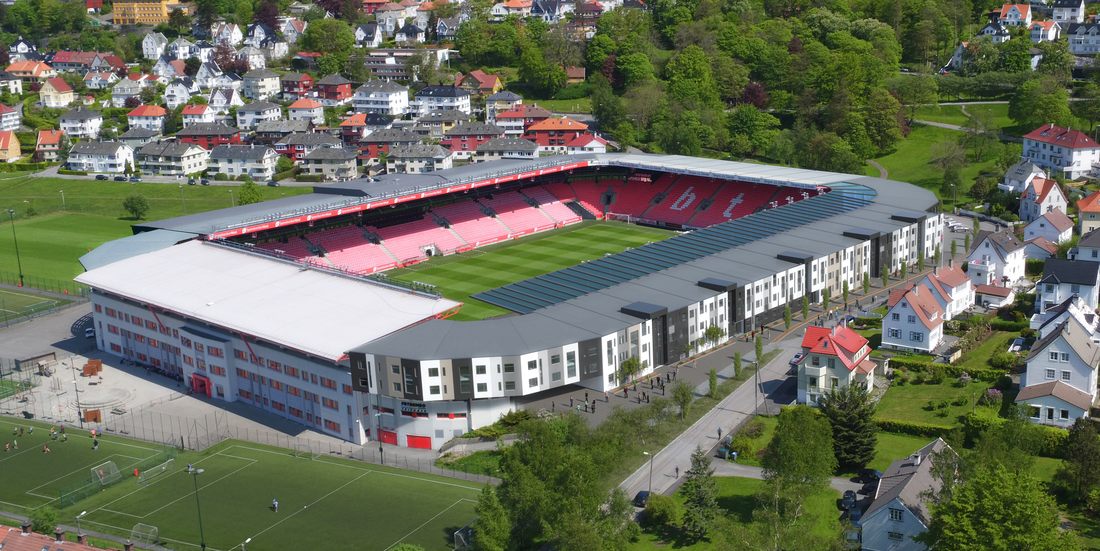 As we informed you, Brann hope to redevelop the last old stand of Brann Stadion, one along the southern side. The plan is unusual due to the planned new grandstand also comprising housing for 300 students.
The plan was announced in September this year and is expected by Brann to see all proceedings done within 12 months. This means groundbreaking in the third quarter of 2017 and then app. 16 months for actual construction. Should everything go as planned, the project will be complete ahead of the 2019 season.
Thanks to the combination of grandstand with student housing Brann is expected not to lose a single krone on the investment. In fact, according to Aftenposten, the team might benefit financially from revamping their last stand.
Supporters were also assured that capacity of the stadium, currently at 17,686, will not fall after reconstruction. Precise estimate of the final size hasn't been revealed, though.