New design: St. Louis loses football, will it get futbol?
source: StadiumDB.com; author: michał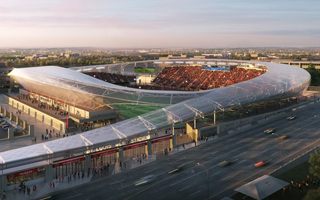 Having lost their NFL franchise, St. Louis are left with a large empty stadium and a void to fill. But would an MLS team be the desired filling?
St. Louis (Missouri) is in quite a bit of trouble nowadays, seeing the Rams relocate to Los Angeles. Taxpayers are left with still modern and yet very unpopular stadium for 66,000 people that won't be fully paid off until 2021. Still, it's been vacant since February and finding a strong tenant for it is extremely unlikely.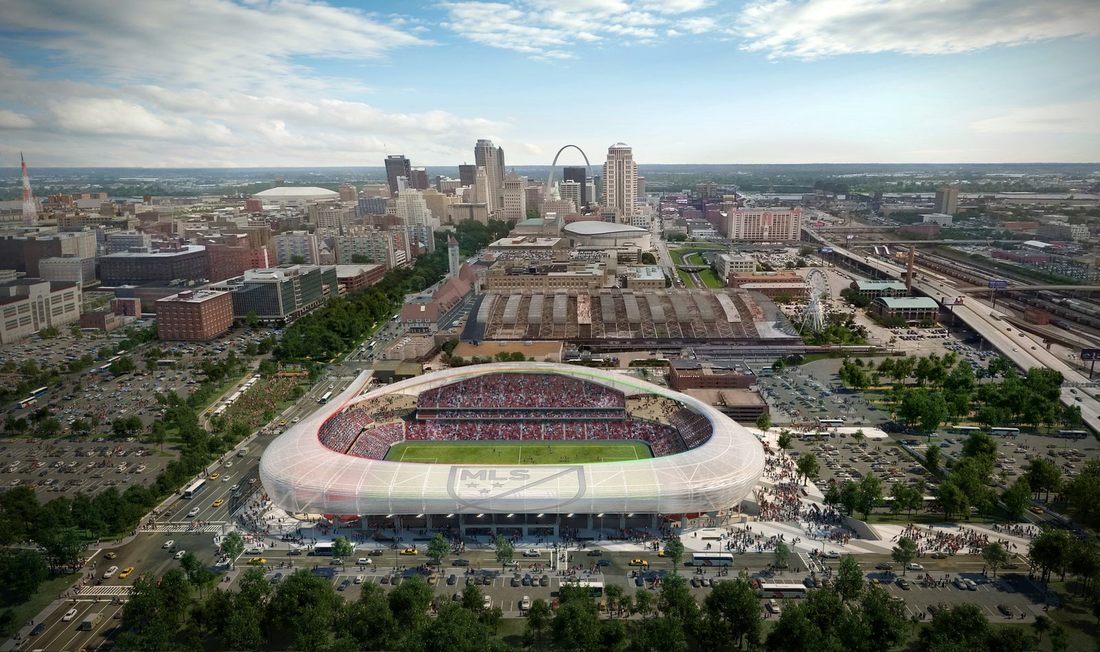 As they lost one franchise, it's no wonder that many residents are skeptical of the recent proposal to host another. This time it would be football, the global one, envisaged by an ownership group called SC STL. They wish to bring MLS to St. Louis and on Friday presented how a new stadium might look.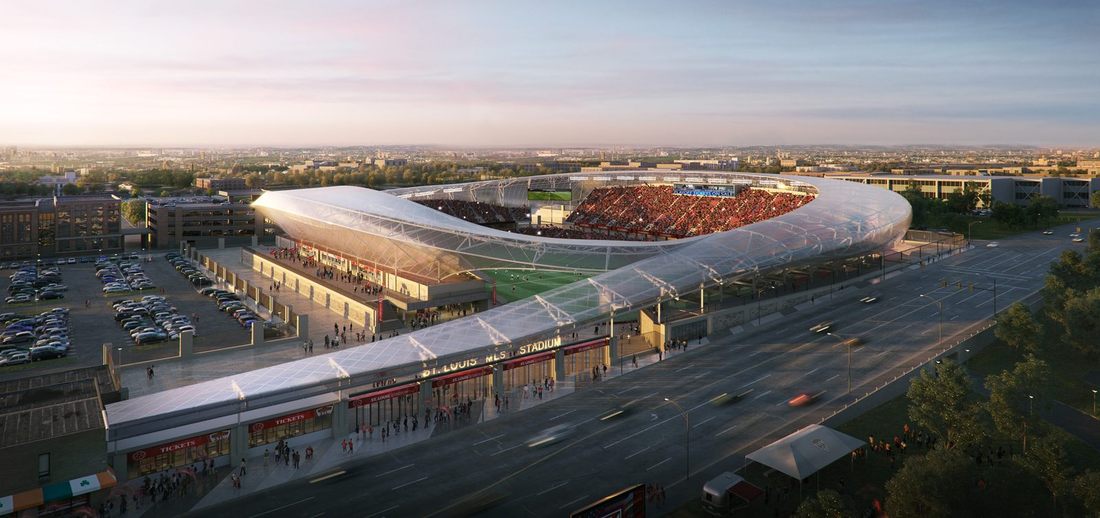 It would be built beside Union Station, in west downtown. Currently the site is underdeveloped, occupied mostly by highway connectors. Once new ones are ready, the 11-hectare site would be free for development.
The scheme foresees a football-specific stadium for 20,000 people, along with 1,400 parking places and significant public green areas. Should St. Louis FC succeed in MLS, the stadium might expand to 28,500 seats, primarily by adding a large second tier to the east stand. The dynamic vision created by HOK is based on a sunken, continuous lower tier and varying upper structures, with significant corporate sections.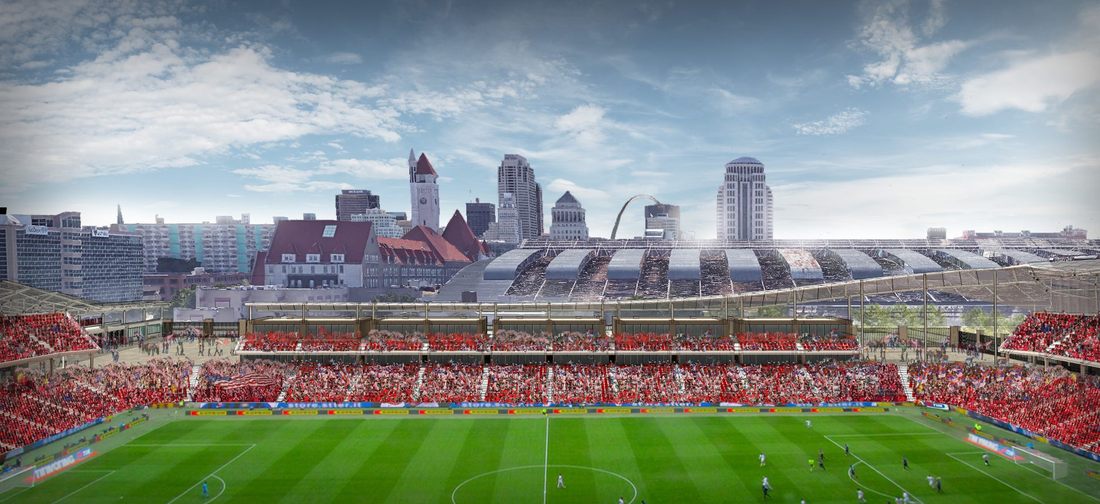 All this should be available within a budget of under $200 million, though it's understood at least 40% would need to come from public coffers. If the proposal moves forward, subsidy of $80 million will most likely be subject to public vote in April 2017. Only then will we know if and when the MLS-specific stadium will be built.