New construction: Groundbreaking on world's most expensive stadium
source: StadiumDB.com; author: michał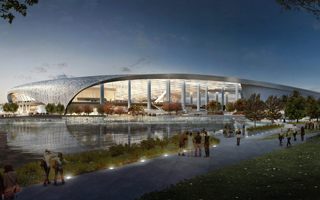 $2.6 billion is a budget hard to grasp, but the most expensive stadium ever planned is now officially under construction. By the 2019 NFL season Los Angeles will change the American football map.
Shiny silver shovels went into the ground in Inglewood, Los Angeles, on Thursday. Held by officials of L.A. Rams, NFL and local authorities, these symbolize the groundbreaking at what used to be the Hollywood Park race track.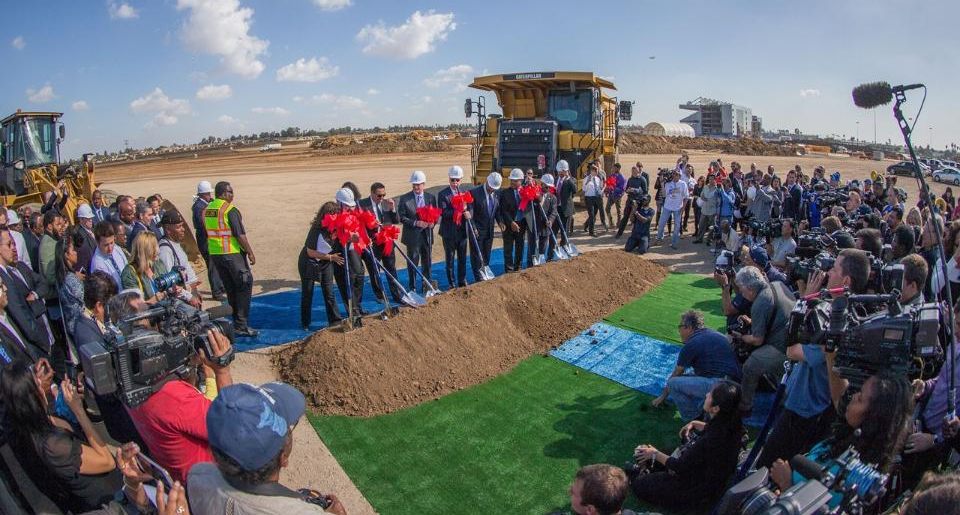 Groundbreaking was purely symbolic as it came after roughly 2 years of clearing works. These began well before billionaire Stanley Kroenke had the construction planning permission or even certainty of being able to relocate Rams from St. Louis to Los Angeles.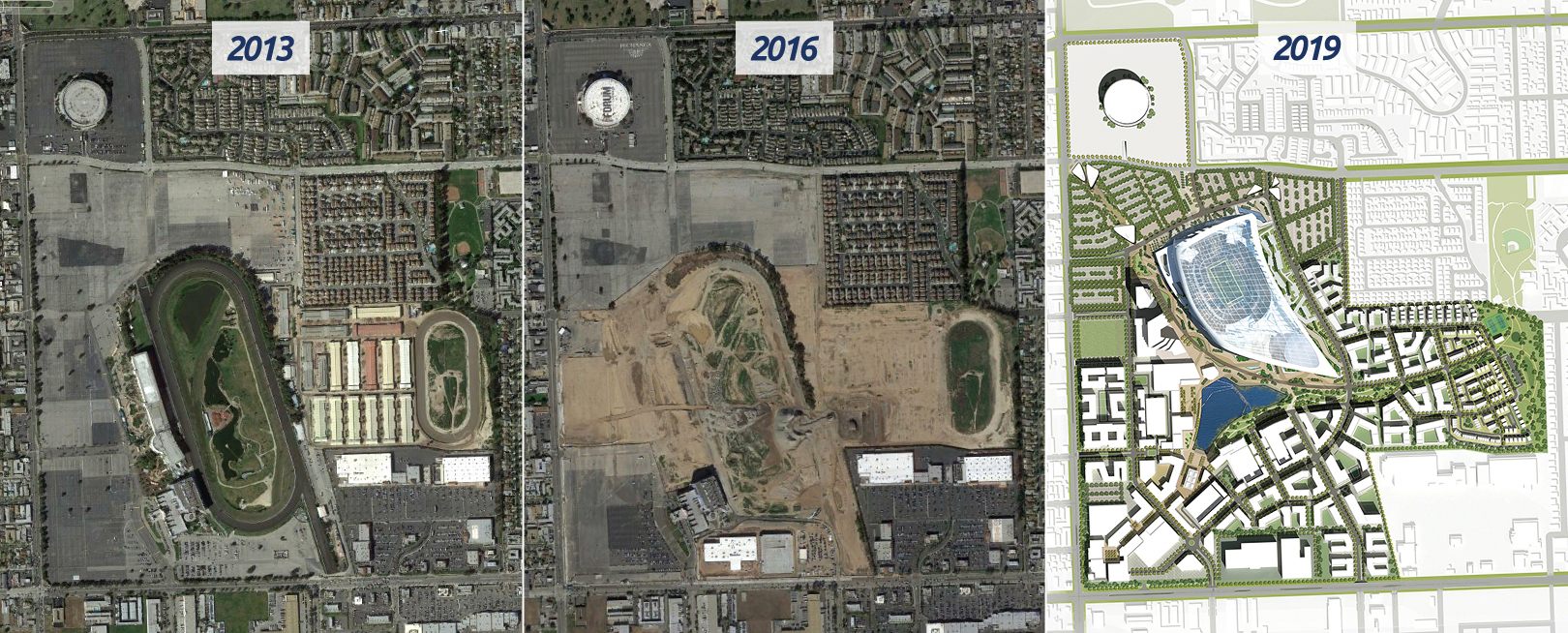 Now these obstacles are long overcome, though the new stadium will come at quite a price. Back in 2014 it was expected to cost $1.86 billion, now the price tag is at $2.6 billion. This makes the new Hollywood Park Stadium by far the most expensive and once you get to know it, the price seems at least not surprising, even if still stunning.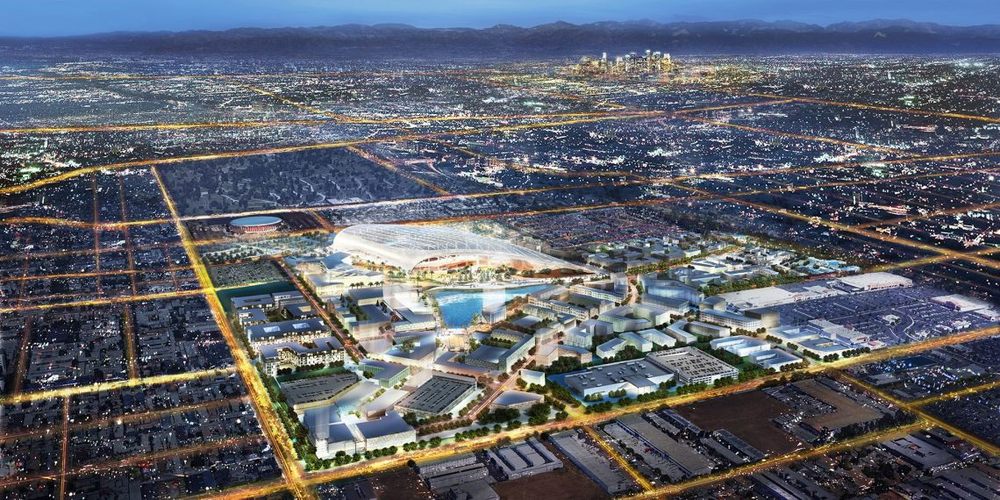 Designed by HKS Architects, the stadium will accommodate 70,240 seated spectators, but will also provide standing room for 25,000 further people for largest events. Along the description given by its designers, it's in fact able to hold over 100,000 people at peak.
The seating, divided into 4-5 tiers and numerous hospitality balconies, the seating bowl will be partly sunken into the ground (up to 27.5m) so the building won't dominate the landscape. However, locally it would still be the largest building as its canopy will rise to over 53 meters.
Spreading well beyond the stadium itself, the roof will create a transparent dome with ETFE cover, providing shelter from the elements also to neighbouring plazas and also covering an indoor event hall for 6,000 people, south of the stadium. Both the ETFE sheets and lack of external walls are to provide an open-air feeling to fans.
The entire planned complex will spread across 298 acres (120.5 hectares). Apart from the event facilities there will be a hotel (300 rooms), over 2,500 apartments and massive 93,000 m2 of office and commercial space.
Rams are expected to move here in mid-2019, for that year's NFL season. Until then they will use the Los Angeles Memorial Coliseum. Team officials already have been in talks with the NCAA about hosting future Final Fours, in addition to discussions about being a site for a College Football Playoff championship game and playing a role in the LA 2024 Olympic bid.