England: Seagulls aiming for safe standing
source: Seagulls.co.uk; author: michał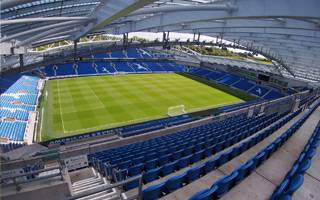 Brighton and Hove Albion announced consultation on how a safe standing section could be created within AmEx Stadium. Don't get excited, the road is still long.
Today Brighton and Hove Albion FC released a statement regarding the club's will to convert a piece of American Express Community Stadium into a safe standing area. "Albion's move follows The Football Association's confirmation that it will soon commence discussions with the government about the possibility of a change in legislation", the statement reads.

© Stuart Noel Fuller
For this reason Albion are beginning the consultation process for their future safe standing area. The process will include architects, engineers, the Safety Advisory Group.
But perhaps most importantly, it's also addressed at individual supporters and organized groups of Seagulls fans. Interested supporters who wish to take part in the dialogue will be invited to contact the club to claim a place at one of the consultation meetings.
While the prospect of having safe standing at the AmEx can be exciting to supporters, no such conversion would take place until the national legislation allows it. Also, fans should not expect a capacity increase (1:1 ratio is most likely) or cheaper tickets once the section is open. The latter is justified by the club with necessity of further investment in what's still a new stadium.
Over the past year Albion's CEO Paul Barber had visited the Westfalenstadion in Dortmund, as well as Celtic's fresh standing section. Albion's standing area should be similar to the latter as the club will primarily examine the rail seating system used in Glasgow and endorsed by the Football Supporters Federation and Supporters Direct.