Brazil: Only 16 stadiums ranked above average
source: Esporte.gov.br; author: michał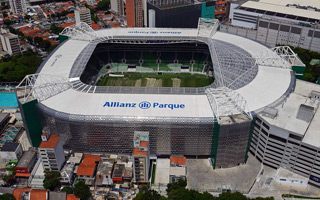 Brazilian sports ministry ranked 155 football stadia across the country, giving them notes of 1-5 stars. Just 16 venues were given 4-5 stars, while 88 were ranked 1-2.
In January of this year the Sports Ministry of Brazil launched a new ranking system for football stadia, Sisbrace (Sistema Brasileiro de Classificação de Estádios). All major stadia across the country were ranked in three categories: security, comfort and accessibility and sanitary conditions.
The current edition of Sisbrace was developed by a team of 40 people who evaluated the state of 155 stadia throughout Brazil. While recent investments for the 2014 World Cup and 2016 Olympics gave the country a number of spectacular facilities, the outcome of Sisbrace isn't particularly encouraging.
14 stadia were given the highest note and these include almost all hosts of the 2014 World Cup, though notably the Arena Pantanal in Cuiaba didn't make the list, having only 4 stars. 51 venues were ranked as medium (3 stars), while a total of 88 require improvements with 59 awarded 2 stars and 29 with just one. Below is the list of Brazil's best stadia:
Full ranking (Portuguese only)