Wales: Liberty Stadium expansion again on the table?
source: BBC.com; author: michał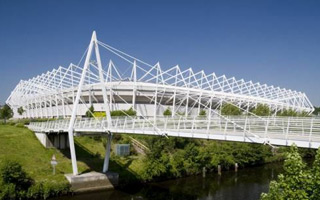 With new ownership structure Swansea City may again discuss expanding Liberty Stadium to 33,000 seats or even further.
Last week 68% share in Swansea City was taken over by American investors Jason Levien and Steve Kaplan. This shift in ownership may become a catalyst to Liberty Stadium expansion. "All Swansea supporters would like to see the stadium expanded," said chairman Huw Jenkins.
"If we can find a deal that suits both parties and, perhaps with Jason and Steve on board, if we feel it is right to go down that route again we'll meet up and find a solution that helps everybody." the chairman added.
Swansea City have lodged their plans of a three-phase expansion to 33,000 back in 2013, but to this day there has been very little progress. In late 2015 talks between the club and city officials were stalled due to issues of stadium ownership. The club would not invest until the building is theirs, but conditions of takeover are yet to be agreed upon.
New investors may be interested in carrying out the plan, because currently Swans have one of the very smallest stadia across the Premier League. It's almost constantly sold out and ticket demand is much beyond current capacity, meaning the club is losing money by not pushing forward with the expansion plan.