New stadiums: France, Germany and Belgium – one each
source: StadiumDB.com; author: michał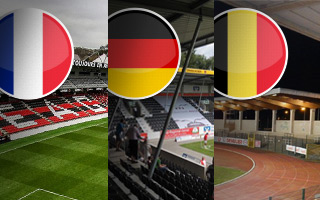 Following their victories during Euro 2016 knock-out stage, three winners of yesterday's Round of 16 fixtures each have new stadia added.
As we await the last two games of Euro 2016's Round of 16, here are the stadiums we've added for each team that won on Sunday!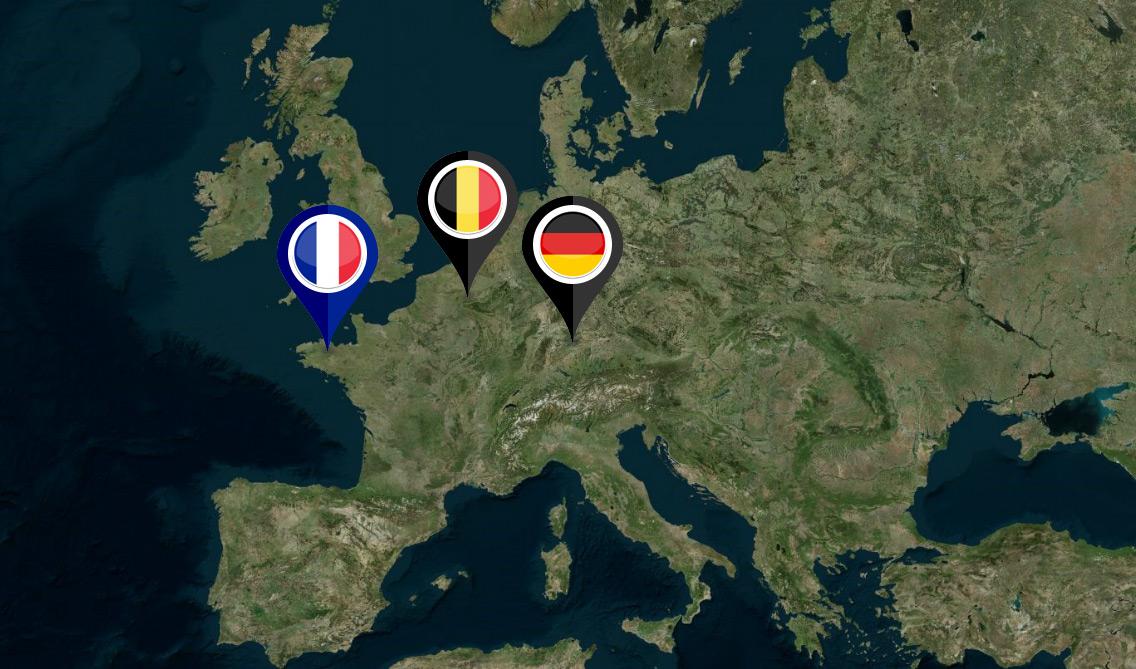 The football field in Roudourou area of Guingamp had already existed for years before becoming the stadium we know today. In fact, even En Avant Guingamp had played their first fixture here back in 1972, while construction of the stadium wasn't launched until 1989.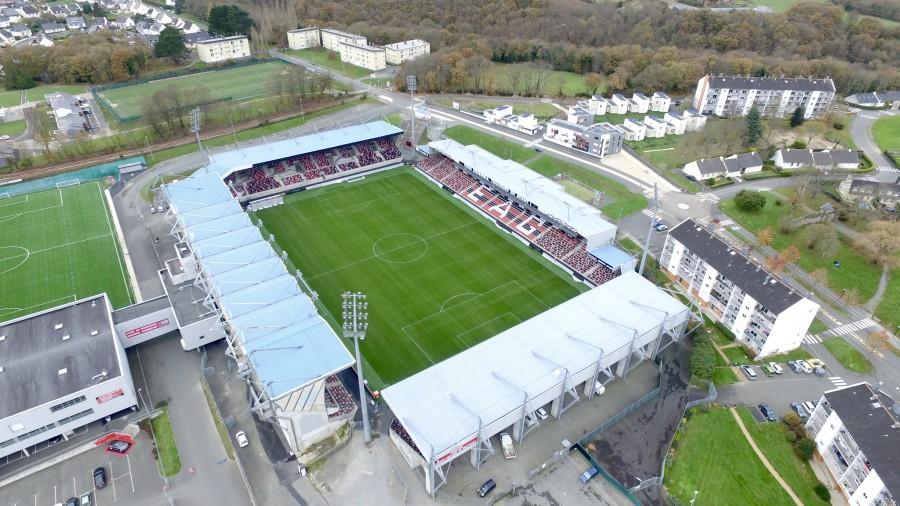 Designed by local architect Jean-Yves Philippe, the stadium was intended to meet 2nd league criteria, following professionalization of EA Guingamp as late as 1984. Largest southern grandstand had two tiers, on the opposite side a much lower single-level stand was built. Both the east and west ends were left as green slopes holding some 4,000 people, altogether resulting in capacity of 12,000.
Following the team's historic promotion to Ligue 1 in 1995 further upgrades had to be made, especially in areas with no seating. Therefore two terraces were built, west one with roof and east one uncovered. This raised capacity to over 18,000, a stunning figure when taking into account the town's population of under 8,000! Even with surrounding settlements the area barely reached 20,000 inhabitants.
The stadium was upgraded again in 2007, to allow En Avant to play in European tournaments. The north stand received an upper balcony with VIP seating and the east terrace was covered. Last major improvements came in 2015, when the turf was re-laid entirely for the first time since opening (!), replaced by a hybrid turf, and over 15,000 seats replaced by new ones.
Just north of Stuttgart there's a small town of Aspach, while just north of the town there's a charming sports complex. In existence for many years, the two-field football center was reconstructed in 2010, following the sporting progress by local team SG Sonnenhof. They advanced from the 6th league in 2002 and already with the new stadium reached the 4th (2012) and 3rd (2015) league.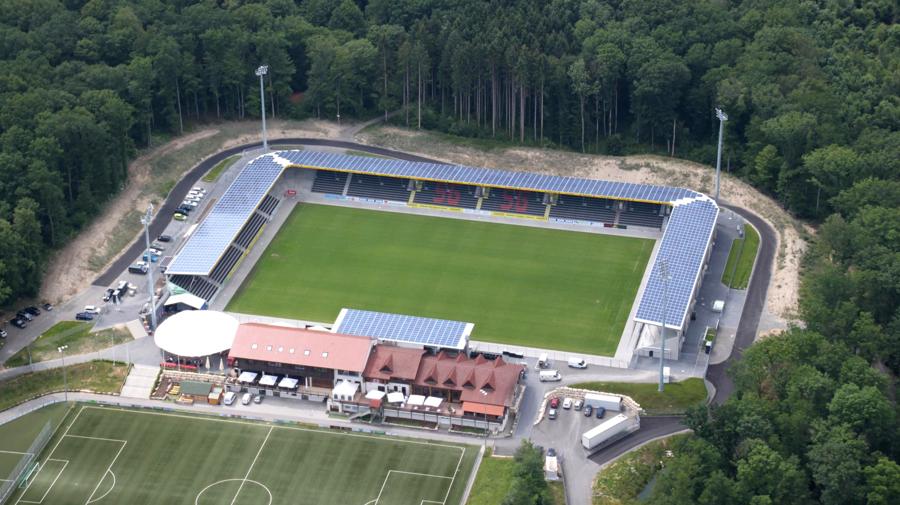 To make the promotions possible, main field was lowered by 1.5m and altogether 40,000 cubic meters of soil were removed to make way for new C-shaped stands. Remaining east side is occupied by old administrative building with a modest main grandstand added during reconstruction. As a result, by 2011 the stadium grew to 10,000 capacity, exceeding the town's population significantly. One major disadvantage of this economic project is the presence of numerous pillars obstructing view to majority of the spectators.
The stadium deserves recognition with its approach to ecology, though. While obstructing views, the roof pillars also support a massive solar power plant of 4,000 square meters, supplying enough energy to power 150 households. Also, rainwater collection system manages to provide all water needed for field irrigation and toilet use.
Opened in 1972 in the east of La Louvière, the stadium experienced its largest ever game on the night of its opening. A crowd of 18,000 people has never been seen here again, now being impossible due to capacity decreasing to 12,500.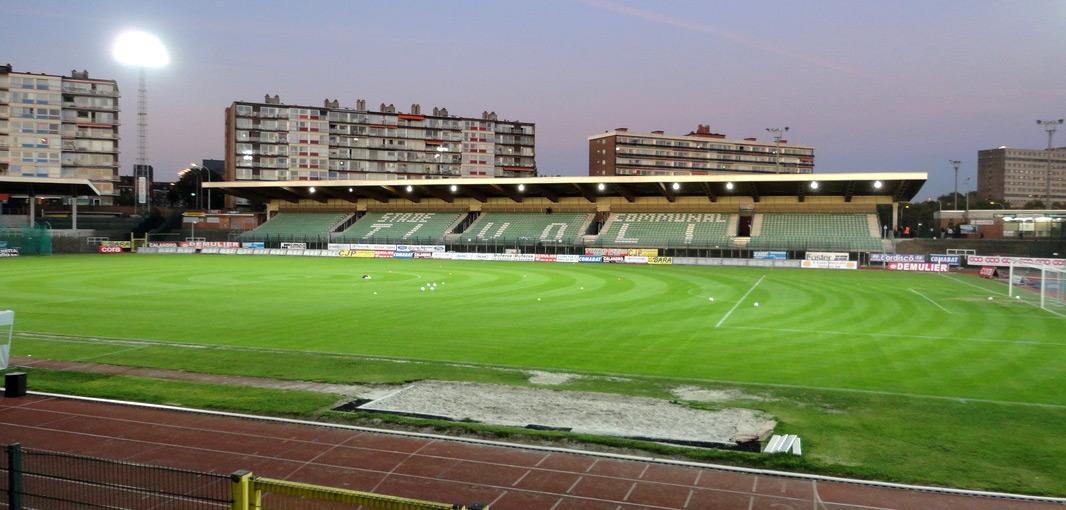 It also wasn't helpful that the historic host, RAA Louvièroise was disbanded in 2009 and a different side moved here, adapting RAA's colours only in 2015.
The stadium has four independent stands around the 6-lane running track. Until 2003 only the western main grandstand was covered, but then a series of upgrades resulted in all spectators having a roof over their heads by 2005. Also, in the north and east most of the concrete terracing received a steel addition, raising viewers higher and thus improving their sightlines.