Copa America Centenario: Record-breaking, but far from perfect
source: StadiumDB.com; author: michał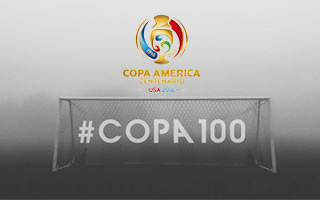 You only have a centenary once, so CONMEBOL celebrated with a massive party. And while Copa America Centenario was the largest ever, still one in three stadium seats remained empty.
It was a brilliant tournament to watch, even if the final game proved disappointing after the build-up by Chile and Argentina. But, as usual, we're not here to talk about football itself. It was always expected to be the largest Copa America in history by stadium capacity and attendance. After all, 10 giant American football stadiums were ready with no infrastructural spending needed. What remained to be seen was whether they would be full. Here's the answer.
Records broken
During this unique, expanded tournament there were 32 games played, each watched by 46,370 people on average. That's far more than last year in Chile (25,227), also better than the Argentinian and Venezuelan editions of 2011 and 2007, respectively. Although, worth noting, the 2007 tournament didn't fall far behind with 40,393 per game.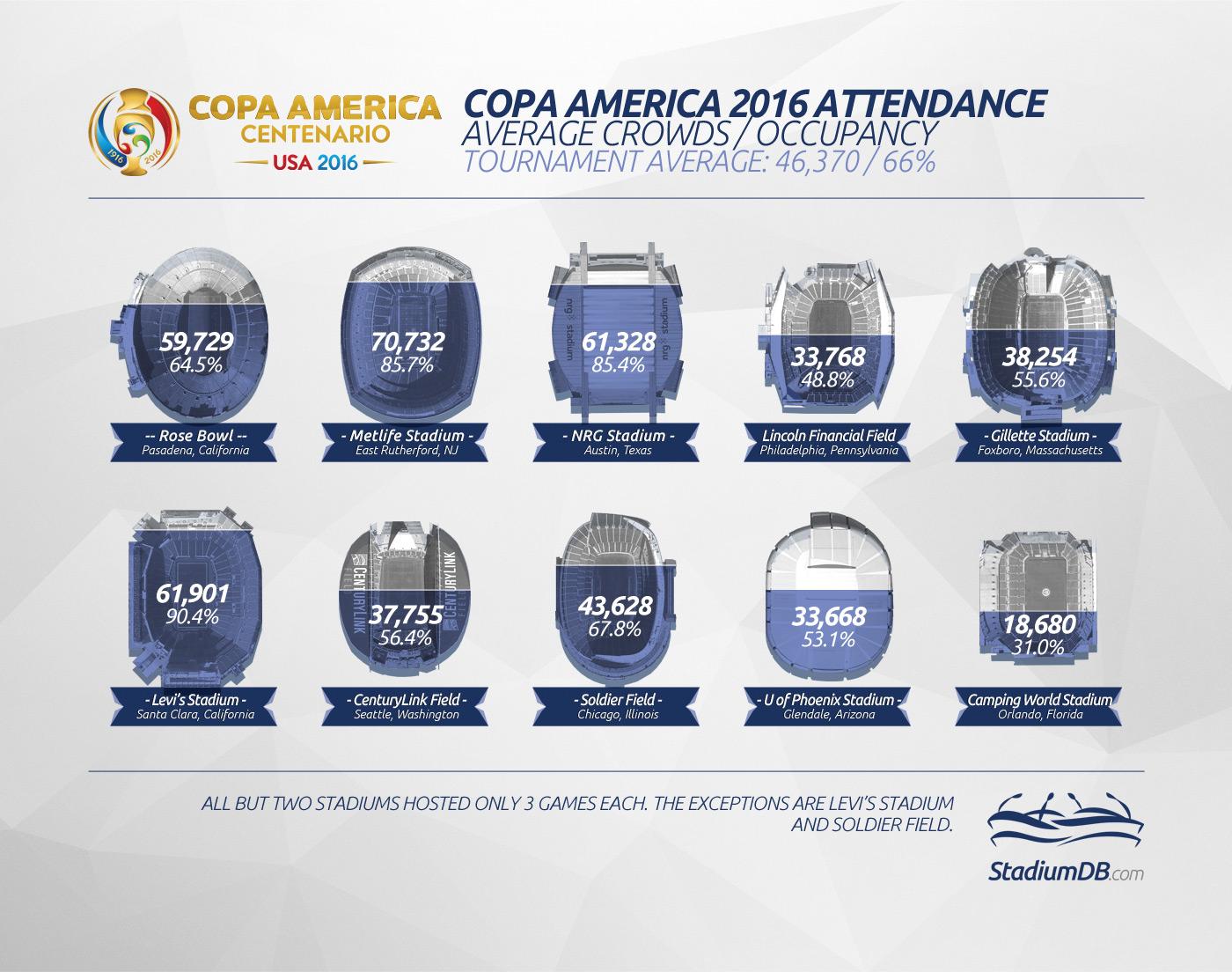 By far the most numerous supporters were those from… no, not the host nation of USA. In fact, the US only sold out 2 of their 6 games, also having 2 fixtures with 40-50% seats empty.
It was Mexico who were supported most impressively, breaking the record for attendance at 83,263 during the group game against Jamaica. Of course the southern neighbours were lucky to have all fixtures played in states close to the border and with large Mexican diasporas, California, Arizona and Texas.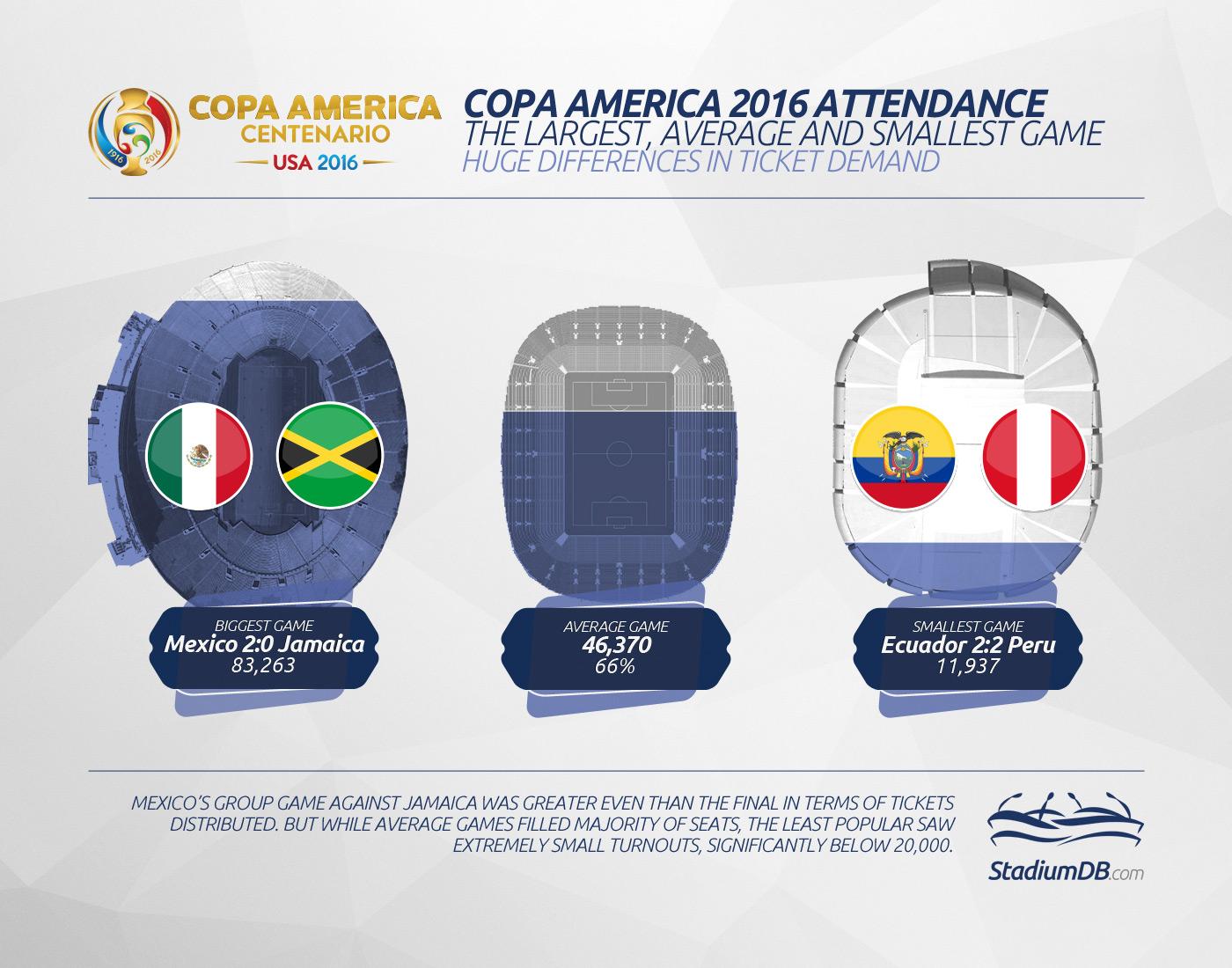 Cause for concern, too
Average crowds are record-breaking, the total attendance is as well. With 1,483,855 people in attendance, this June's Copa outgrew any previous editions, drawing almost as many people as the 2015 and 2011 editions combined!
Still, the potential was far larger. By our count (based on official, though certainly not 100% accurate capacities) there were roughly 2,254,362 tickets available for sale, which means only some 66% were taken. The average crowd of 46,370 doesn't look equally impressive when the average capacity stands at 70,745 seats. Only 7 out of 32 games were either sold out or nearly sold out (with a 4,000 tolerance).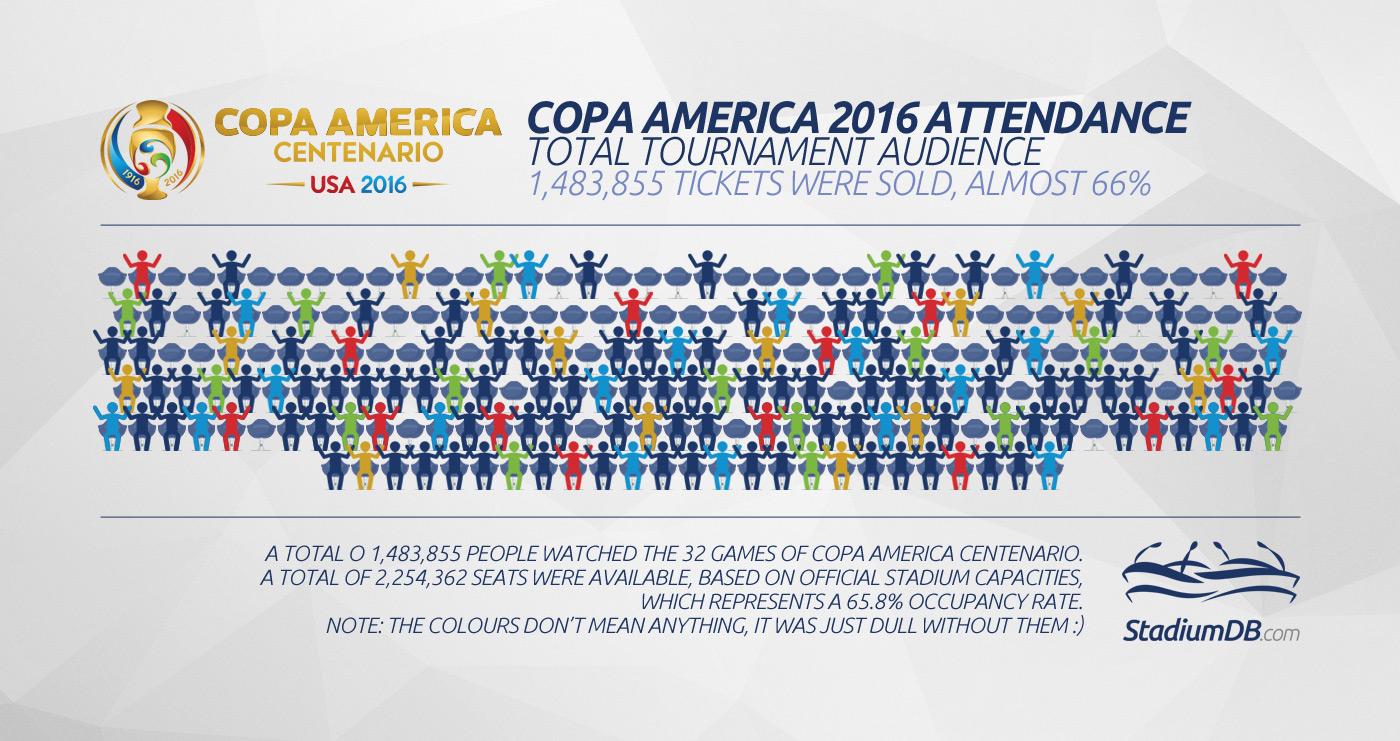 Of course the attendance wasn't only up to fans. While we're a Polish website, even we received messages indicating that the ticket prices are outrageous. And indeed they were, when a group stage entrance fee was set at $50. For the Argentina-Chile classic? Sure. But for Panama-Bolivia? Forget it, especially in a country where locals aren't all in love with soccer just yet.
Overall of course the tournament ended with success, especially when we take into account last year's corruption scandal involving key officials of CONMEBOL and CONCACAF who were allegedly involved in bribery regarding television rights for the Copa. For a moment Copa Centenario was even in doubt as a whole, so getting as many people to watch games is what the centenary celebration deserved.