Copa América Centenario: Greatest tournament ever… almost
source: StadiumDB.com; author: michał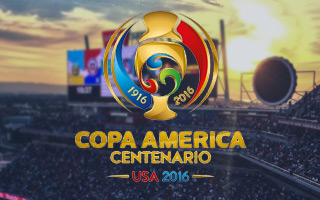 No World Cup ever had stadiums as big as those of the ongoing Copa América 2016! Americans again outgrow the rest of the world, but… the ticket demand isn't exactly there.
Copa América Centenario is an event like no other. For the first time both Americas face off in such a big tournament. 16 teams (10 from CONMEBOL and 6 from CONCACAF) meet in a unique edition of Copa América to celebrate the tournament's centenary.
Copa larger than any other
We're just one year after the last edition of the tournament and its formula has been debated for a long time so there was no time to actually build stadiums. Hosting the tournament in USA is a great way out, because all the infrastructure is there, not mentioning the booming 'soccer' market in North America.
Still, all 10 venues selected as hosts are primarily NFL or NCAA venues, even if CenturyLink Field, Gillette Stadium or Camping World Stadium are MLS venues as well. That's why for the first time ever average capacity of a host venue is above 70,000 people (70,745 exactly)! The smallest one is Florida's Camping World Stadium, the largest one – legendary Rose Bowl in Pasadena, California.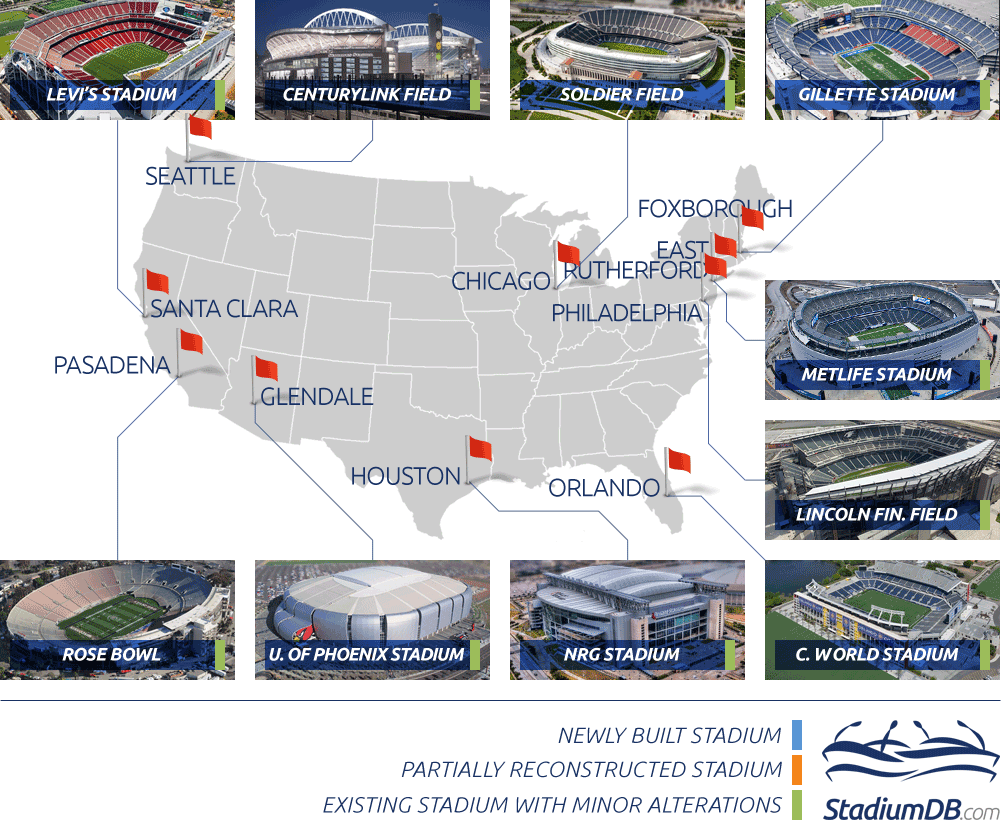 In terms of capacity this tournament outgrows even the 1994 World Cup, which was the largest ever and yet had average capacity of roughly 69,000. All previous Copa América editions were also smaller and the last ever continental tournament to have a greater average capacity was the Euro 1980 in Italy, only because four giant stadiums were hosting it.
Are Americans feeling (and filling) it?
The centenary Copa is unprecedented with largest number of teams and record stadium capacity, but is this enough to succeed? It depends what definition of success you use.
In terms of total number of tickets sold surely there will be no comparison with previous editions tournaments across the Americas. Already after 8 games this year viewers in USA bought half the total number of tickets that were sold during Copa 2015 in Chile (326,544 compared to 655,902)!
But in terms of ticket demand for specific matches things aren't equally great. USA and Colombia (Group A), Brazil (B), Mexico (C) or Argentina (D) are real magnets drawing crowds. You might complain that Brazil was far from selling out its opening game, but then Rose Bowl is 92,500 after all and 53,000 people is a decent result. Yesterday's Argentina-Chile game had attendance exceeding official stadium capacity!
But on the other hand there are fixtures that Americans seem to not be bothered with at all. Yesterday's Panama-Bolivia game was watched by barely 13,466 people (less than fourth of the Camping World Stadium) and judging by the broadcast most of them were of Panamanian heritage. Many argue that pricing is unreasonable (starting with $50 for group stage), some 5 times higher than in Chile. And with limited popularity of some fixtures this argument seems to have its merit.
Having watched majority of the 7 games played so far we have to admit: it's a fascinating tournament on and off the field. And if Americans continue playing like they did during the victory against Costa Rica (ending as we write this), Copa Centenario will do a lot to further promote soccer in the US!