Toronto: Canada's national football stadium reopened
source: StadiumDB.com; author: michał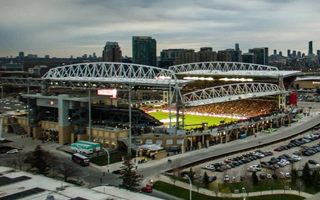 It's only been several hours since BMO Field in Toronto is back into operation after its biggest expansion project ever. Now covered, the stands welcomed 30,025 people last night.
It's not the largest stadium in Canada available for soccer use, but it's the largest one built specifically for this discipline. Initially opened in 2007, the stadium now holds 50% more people than it used to at the start.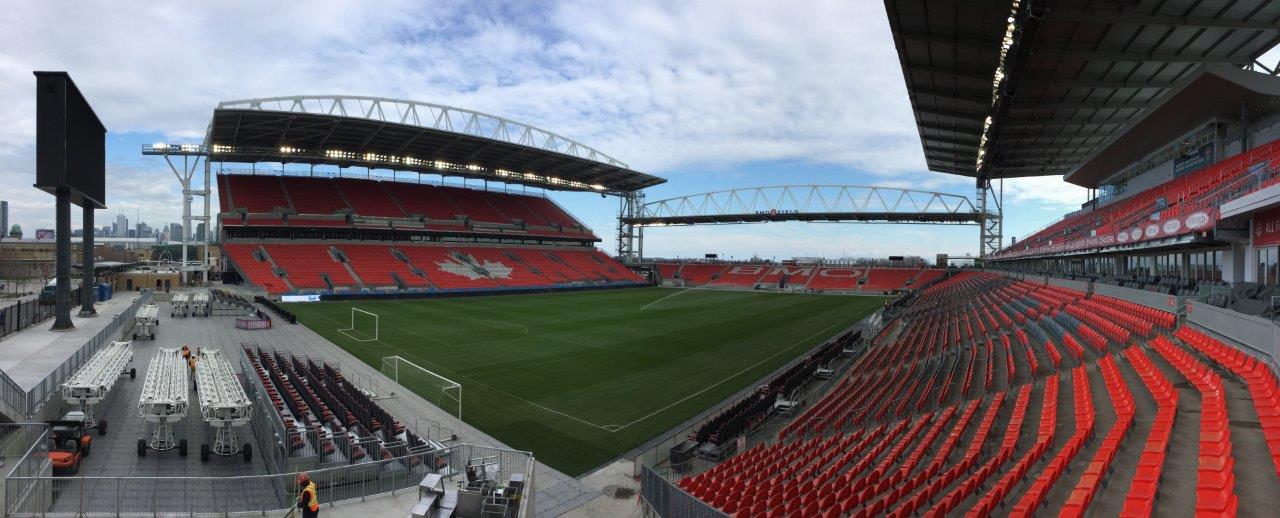 And for the first time almost all seats were covered during yesterday's MLS game between Toronto FC and FC Dallas. Exactly 30,025 people watched their team defeat Texan rivals 1:0 on Saturday. While the stadium still has some furnishings to be done, it already looks very impressive. You can admire it on the photo we used to illustrate our post, by Tomas Makacek.
@EmanueleGarau @JeffreyPBradley @torontofc @TorontoArgos #soccer #football #tfc #TFCLive #drone #Toronto pic.twitter.com/QN7dMHGQuI

— Tomas Makacek (@TomasMakacek) May 8, 2016
Officially BMO Field's first major reconstruction lasted almost 2 years, but in practice having that much time would have been a luxury. Toronto FC's ownership and general contractor PCL Constructors had only two time slots between 2015 and 2016 MLS seasons. Works could only go on from September to May (MLS agreed for the club to play first several games on the road from March to May).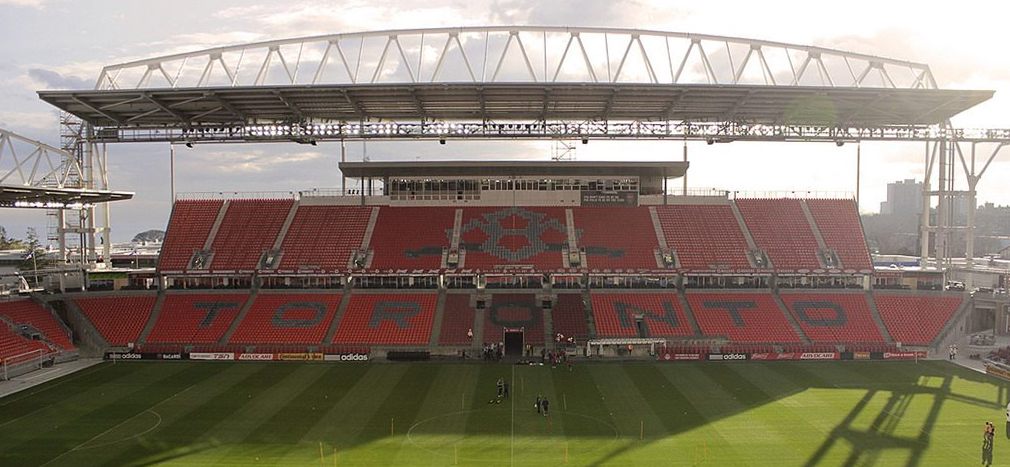 During the first time slot workers focused on adding a second tier to the east stand, increasing capacity by roughly 8,400 seats, including new hospitality areas. In the most recent works BMO Field received its roof based on four corner pillars and massive steel trusses. While there's still some furnishing work to be done, the stadium is now largely done with its $150 million expansion (increased from initial $120 million estimate).
Challenges for the field
There's more than just capacity and comfort change. BMO's natural turf will now be subject to much more intensive use. Toronto FC will share their home with Canadian Football League's Toronto Argonauts and Canadian football means harsher treatment of the field than soccer.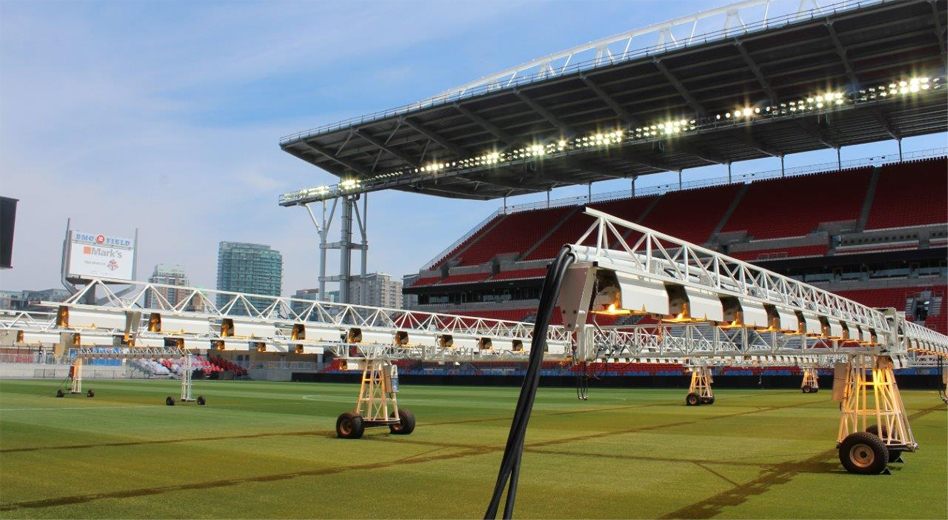 Even more, CFL has already announced the famous Grey Cup will be played at BMO Field on November 27. Later, on January 1, 2017 actual hockey game will take place at the stadium, between Toronto Maple Leafs and Detroit Red Wings.
This means maintaining proper quality of the natural grass will be very challenging. Stadium operator already purchased strong lamps to help grass grow stronger and faster, while the turf is also heated from beneath to extend the growing season.