Toronto: BMO Field ready for re-opening
source: StadiumDB.com; author: michał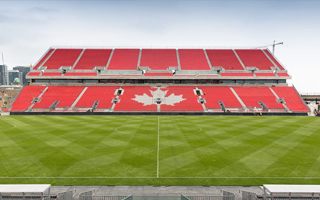 Modest ceremony today, much greater celebrations on Sunday – that's the plan for BMO Field's re-launch into operation. Now it's the largest soccer-specific stadium in Canada.
Today in the morning Maple Leaf Sports & Entertainment officials officially reopened BMO Field, home to Toronto FC and Canadian national team.
Still, visitors were wearing reflective vests and helmets as works are ongoing in some areas. The stadium is operable, but finishing touches may take some more time - last works in spectator areas will take place on the day of first game.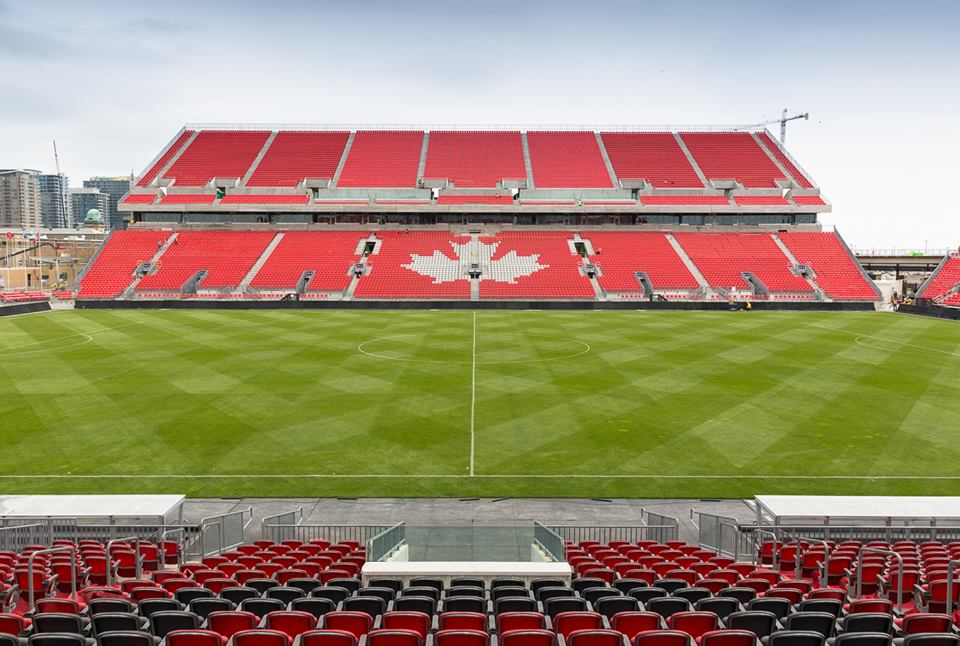 © Maple Leaf Sports & Entertainment
Despite last-minute finish the stadium is ready for Toronto FC's Sunday home opener. The team had to play first seven games away due to the east stand expansion, but is now safe of returning.
And what's awaiting fans this season is Canada's largest football/soccer-specific stadium, holding 30,991 people. Difference between before and after are illustrated below:

East stand has an 8,400-capacity upper deck added with a strip of suites underneath. The project cost some $65 million and is the first phase of planned revamp.
Second one, estimate to cost slightly less, will begin this autumn and will see roof mounted atop stands by this time next year, as seen below.
To date it hasn't been clarified whether the CFL team Toronto Argonauts would become second tenants of the stadium. If so, adjusting both end zones may be necessary to accommodate longer field.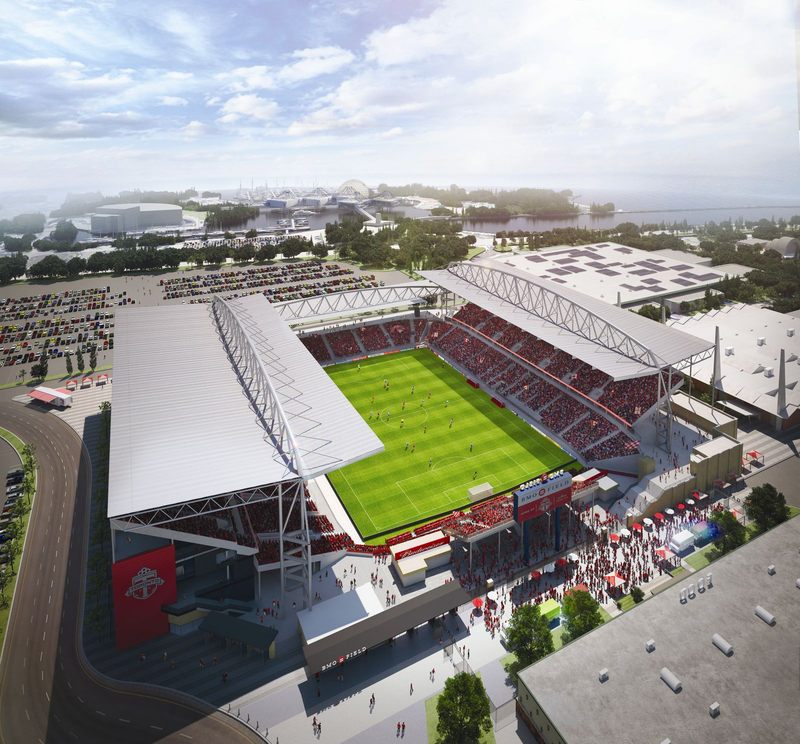 © Gensler / Maple Leaf Sports & Entertainment