Sydney: Approved! Revamped ANZ Stadium closer
source: StadiumDB.com; author: michał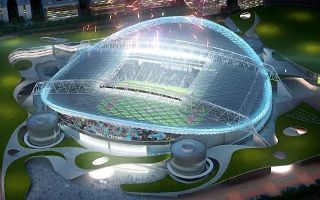 In an unexpected twist authorities approved the complete reconstruction of ANZ Stadium. If delivered, this could indeed be one of the best football-specific stadia worldwide.
When we added this latest design to StadiumDB earlier in April, ANZ Stadium's redevelopment was only a proposal. Even more, it was a proposal that went against approved guidelines for New South Wales sports investment in upcoming years.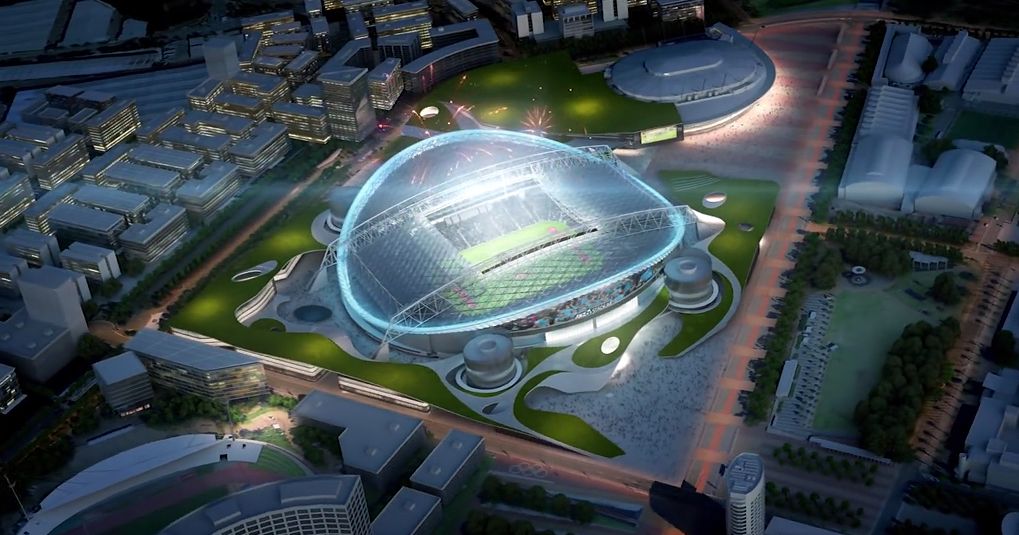 The plan was to build a 55,000-seater at Moore Park, leaving very little for ANZ Stadium. And yet, this week the scheme was flipped over entirely as New South Wales scrapped the 55,000-seater (worth $1.2 billion) and supported spending $700-million on the revamp of ANZ Stadium.
As this information is published, we also have some new insight into the plans. Check out the latest 19 images in our gallery and crucial information below.
Exterior unchanged
Direct surroundings and outer shape of the stadium would of course change entirely, but wouldn't differ at all from the 2014 plan. The same commercial/leisure spaces are planned, along with simple and clearer facades of the stadium.
New signature feature of the stadium, the illuminated ETFE-cushion ring on top of the stadium, is also a piece we saw already in 2014, in the previously scrapped vision.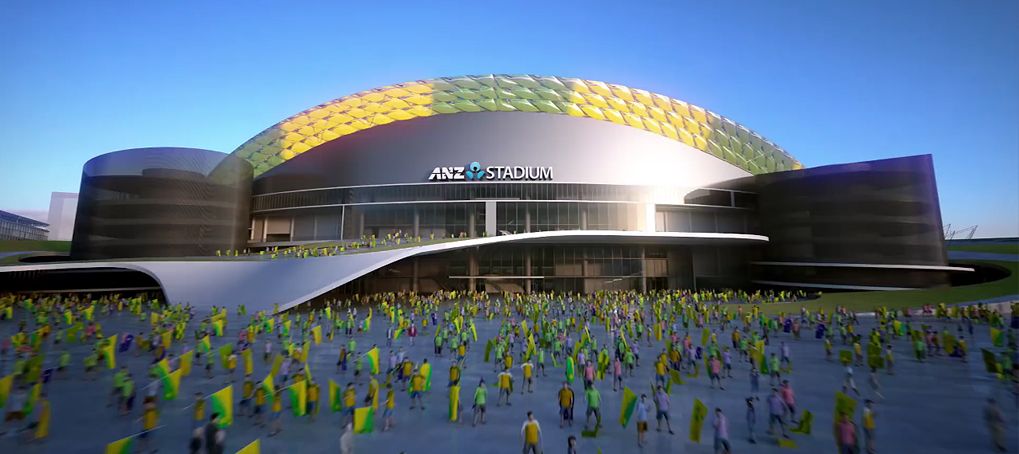 Improved roof
Iconic shape, created when the stadium first opened in 1999, would be retained. The smooth "saddle" of the roof and four cylindrical ramps would be left intact. That said, the roof would receive new ETFE cover, would be expanded behind the goals and would also see two large retractable sections added. That comes as no surprise, because already upon opening this idea was considered.
Seating bowl from scratch
The biggest issue for spectators watching large events at current ANZ Stadium are the sightlines provided, very poor for rugby and football.
That's why all of the existing stands would be torn down and replaced with a new, compact and steep layout supporting only fields of the two sports mentioned (and American football, on occasions). Fans would be so close that for rugby (longer fields) front rows would have to be moved slightly backwards.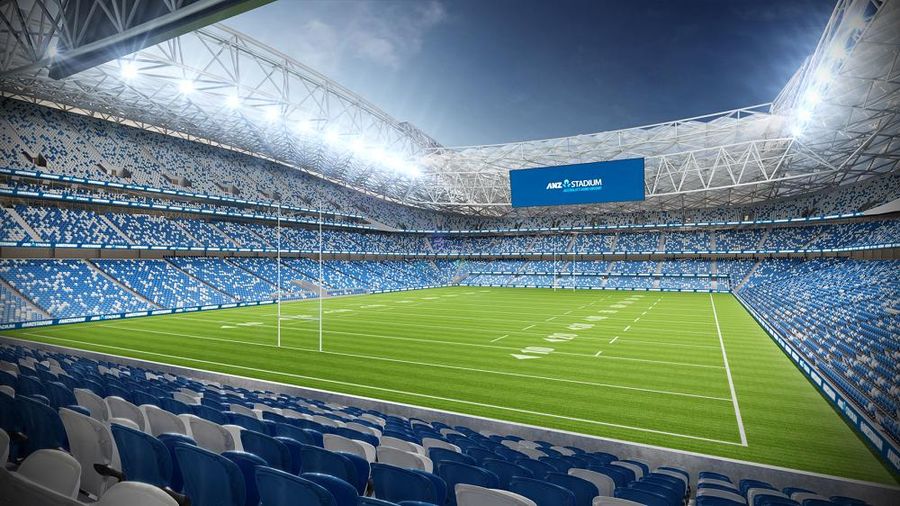 In this composition ANZ Stadium would hold 75,000 people. And since a lot of space behind the stands is left for use, vast catering and hospitality zones are planned, boosting the stadium's floor space and commercial potential.

The entire plan is estimated to begin in 2019. Before it can start, public authorities have to regain ownership of the stadium, currently operated privately. Events already scheduled also need to be carried out, even if the new plans immediately sparked interest from the likes of NBA or NFL, reportedly…