Bucharest: Impasse regarding safety still holding
source: StadiumDB.com / b365.ro / psnews.ro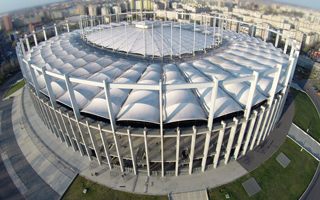 It's already been 4 months since Stadionul National was closed after failure to meet fire requirements. There is no sign of opening on the horizon and Romania may be forced to play abroad!
As we wrote in November, the national stadium of Romania is closed indefinitely due to safety concerns. The Inspectorate of Emergencies (IGSU) questioned the PVC membrane used to cover the stadium despite it being in operation for years at that point. What seemed to be a technicality grew to a major threat as Bucharest still mourns victims of the 2015 night club fire.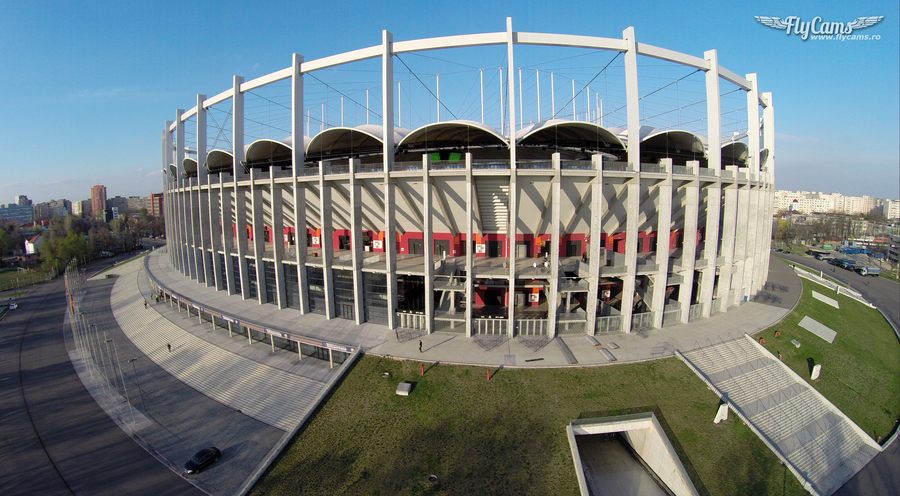 © FlyCams.ro
Today, as we're entering month 5 of the stadium being closed, there is no sign of change in sight. Interim Mayor of Bucharest Răzvan Sava refuses to reopen the $255-million stadium despite growing tension. Recently even former Romanian president Traian Basescu urged the mayor to allow football back into the stadium.
Basescu went as far as to accuse Sava of lack of courage, to which the interim mayor responded: "False! I have the courage to respect the law and take on all the curses thrown at me by people who are unfamiliar with the issue".
Who's responsible?
The situation got even more intense as the Inspectorate of Emergencies (IGSU) suggested unofficially that the mayor could allow large events back into the stadium, but... on his own accountability. Sava had since urged the inspectorate to explicitly confirm what's the legal position, but received no response.
© FlyCams.ro
"I only know of exemptions from the law under Ceausescu. I haven't heard of a state of law to have this concept that you can ignore specific legislation and make exceptions at will", Sava said, confirming he will not reopen the 55,000-capacity stadium.
Where else for Romanian football
Having successfully hosted the Europa League final and numerous football games, the stadium is now closed for both the Bucharest-based clubs and the national team. The latter has two major internationals scheduled for March, against Lithuania (23/03) and Spain (27/03).
Cluj is considered an alternative venue for these games, but with turf relaying ongoing there, it's not impossible that Romanians would have to play these fixtures outside of their country!