New stadium: From Adolf Hitler to Arena Zabrze
source: StadiumDB.com; author: michał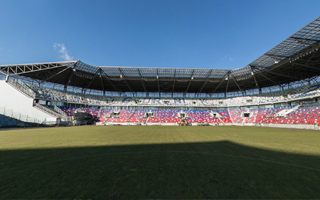 Nazi references work well in politics, so why not at StadiumDB? Especially when they're so well deserved. After all, Adolf Hitler was this stadium's first name-holder!
Due to the final of Stadium of the Year 2015 we couldn't give it a proper presentation last week, but here it is now: the new Arena Zabrze, freshly opened home to Poland's 14-time champions Górnik Zabrze.
Last Sunday the stadium saw its first game with all three stands opened and a sell-out crowd of 24,563 people. Górnik may have lost the prestigious Upper Silesia Grand Derby against Ruch Chorzów, but they finally began collecting some of the direly needed matchday revenue after 4 full seasons with only 3,000 seats available to fans.
If you've followed StadiumDB for some time, you surely know why there are only three stands being built. It's the first phase of what will be a 32,000-capacity stadium. The project was divided into two parts to allow Górnik's constant use of the field and facilitate financing for the city of Zabrze.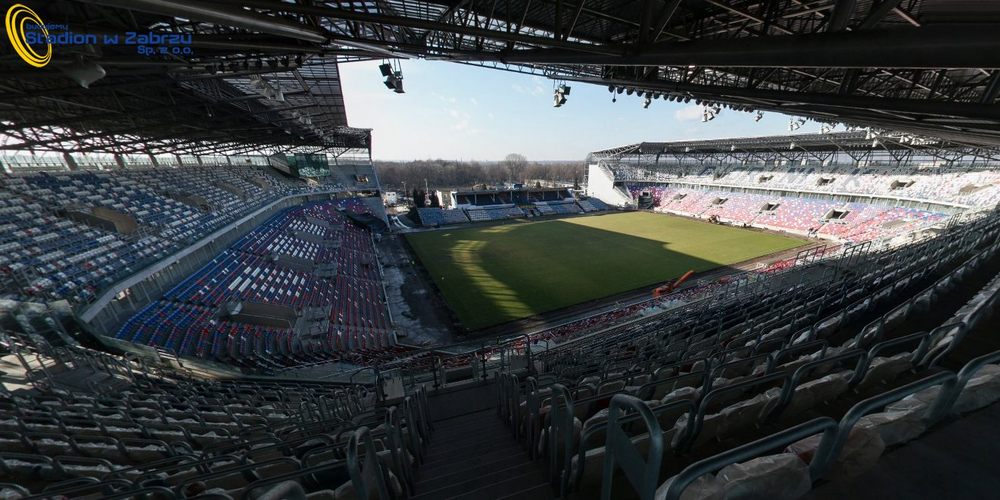 © Stadion w Zabrzu, Wirtualne360.pl
What you may not know is that the existing (currently seemingly tiny!) fourth stand from the above photo dates back to Adolf Hitler days. It was opened in 1935, heavily decorated with swastika flags and a large ornament of the Nazi eagle on its façade.
From today onwards you can admire photos from those days, because we moved the old stadium to our historical section. In the updated description you may also find the sort of trivia no-one is proud of: until 2004 Adolf Hitler was arguably the name-holder of this stadium! Arguably, because his name was not in use since 1946, but it wasn't until 2004 that a new historical figure, Ernest Pohl, replaced Hitler in the stadium's name.