Rotterdam: Feyenoord Stadium to be built on water?
source: AD.nl / Rotterdam.nl / StadiumDB.com; author: michał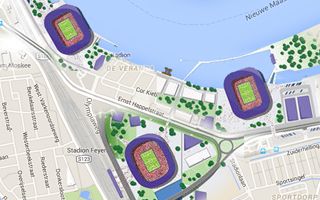 Three possible location for new Feyenoord stadium are under consideration. Two of them would see the stadium built partly on water. And the club seems delighted with such vision!
Along the news that broke in December, Feyenoord and the city of Rotterdam are again examining options for new football stadium on the south bank of New Meuse River. After three spectacular failures it's back to the drawing board with the 60,000+ stadium.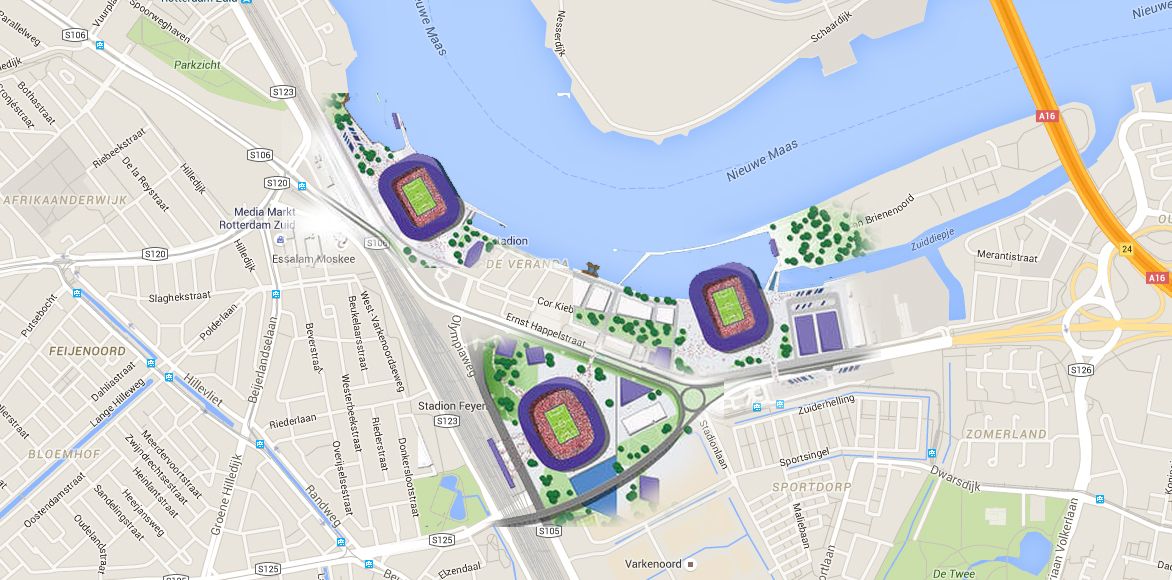 Three locations are now under considerations. One of them we already wrote about, it's the one considered already in 2008. Two others might come as a surprise. One is also on the New Meuse riverfront, slightly north from current De Kuip. Third option is actually revamped De Kuip once again after it was scrapped last year!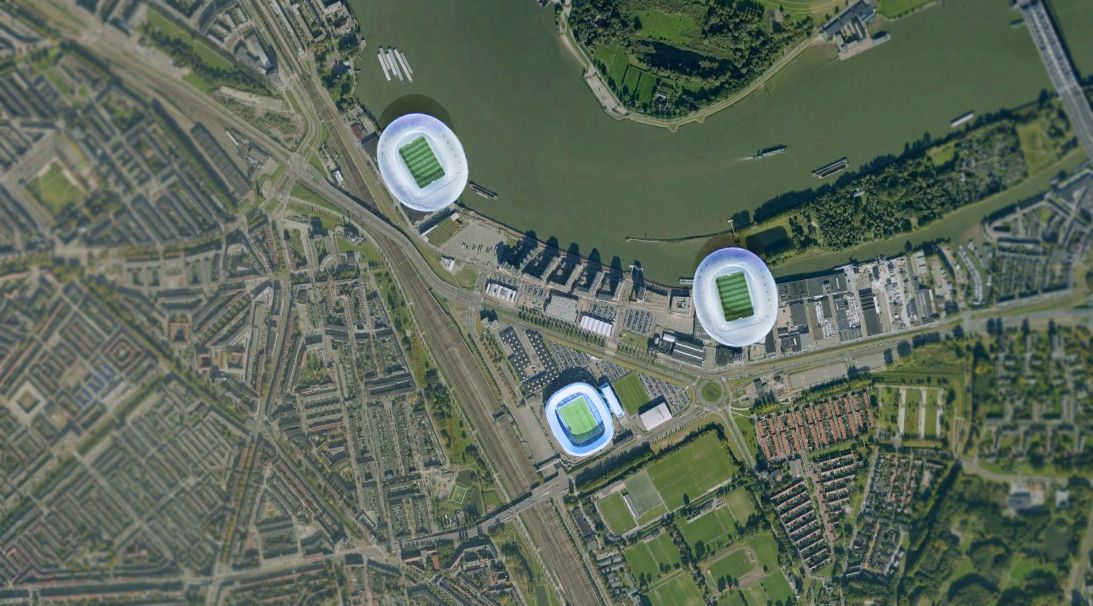 This would mean that Feyenoord either finds a feasible scheme to redevelop De Kuip (could Red De Kuip be still in consideration, time will tell), or would have to find a secondary use for the monument-listed current home.
At this point it seems both riverfront sites are very appealing. Feyenoord Commissioner-President Gerard Hoetmer suggested it's an opportunity to create a new landmark, iconic building for the whole city to enjoy. "This [on-water] location has definitely added value and is a great attraction", Hoetmer said.
10-year revitalization plan
Whichever option wins the upcoming evaluation, it will be included in a much larger project aiming to revive the Feijenoord district altogether. Currently the area is fairly unattractive for new developments.
That's why addition of 20,000 square meters of commercial/hospitality use and 10,000 for sports and leisure are planned. Also, 300-500 new homes would be built here. The stadium itself is expected to occupy 80,000-100,000 square meters.
Increased population and new attractions, let alone the increased stadium capacity, will surely require better transport links. building a new bridge is under consideration, new tram line and even a connection under the river are also taken into account. Current railway station Stadion will be replaced by newer, much better facility.